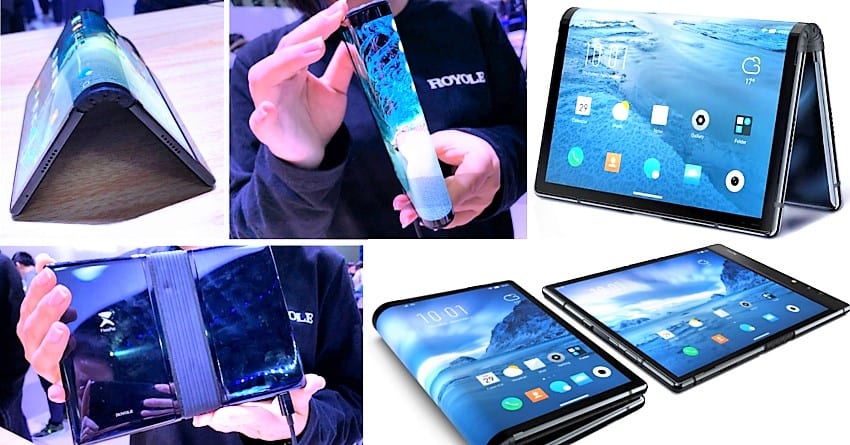 In the age of the Internet, mobile devices have taken over. People are used to carrying around bulky, large and heavy smartphones, be they Android or iPhone versions. This is an annoyance. Many smartphone developers are responding by making phones that have even more features but are compact. These are the foldable smartphones that fit into your back pocket. 10 of the best ones are mentioned below. Read further if you want to know more about these amazing new phones!
Some features of these iPhones are staying
People buy smartphones for their crystal clear display screens that are easy to read. This is not changing and neither is their ability to display a multitude of apps. Many smartphone manufacturers are compensating for this by creating technologies that will make it easy for them to fit apps that are clear and responsive in smaller screen spaces. One such example is Apple which is using 'screen continuity.' It, along with other smartphone manufacturers, will soon add multi-resume and multi-display technologies to make apps as easy to see on smaller display screens as they were on traditional smartphone screens.
The 10 best foldable smartphones of 2020 are described in detail below
Samsung Galaxy Fold
Samsung Galaxy Z-flip
Microsoft Surface Duo
Moto Razr 2019
Huawei Mate X
Huawei Mate Xs
Royole Flexpai
LG G8X ThinQ
Xiaomi Dual Flex or Mix Flex
OPPO Foldable Smartphone
Here are I am going to describe some features and specifications and best Foldable Mobiles in 2020.
Samsung Galaxy Fold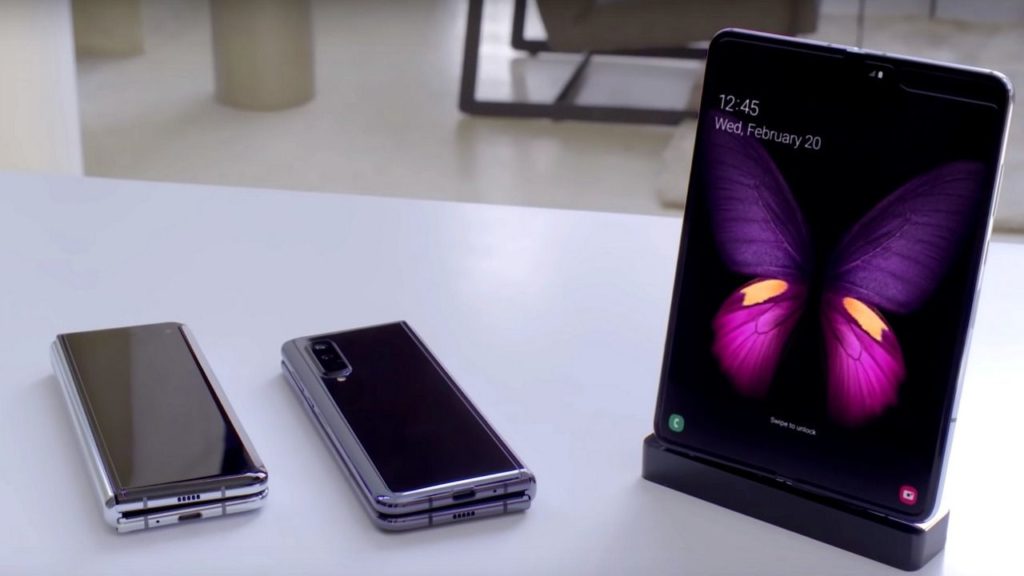 This is the newest phone from Samsung. The best part is that it is available in India. It has a compact outer display whose screen is crack and shatterproof. Additionally, you can type text with one hand while holding the phone. The phone folds like a book. It features a revolutionary 7.3-inch Infinity Flex Display screen which gives content and apps amazing, crystal-like clarity when viewed. It is built with many layers of tissue-thin flexible layers that use and feature the latest in technology and innovation. These layers are fused together to form the most useful, innovative, and sturdy/durable phone around.
Samsung Galaxy Z Flip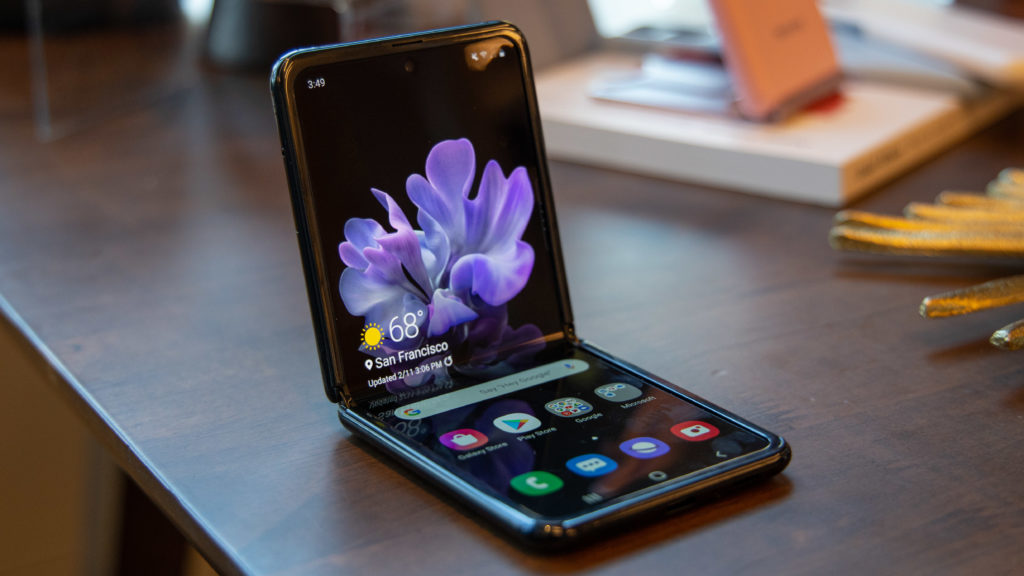 This innovative phone has two colors: traditional black with a purple flower superimposed on it. It is foldable. The phone has a powerful battery whose power lasts all day (without recharging.) It features two cameras, a 6,7 inch AMOLED display, and a 2.8 GHz octa-core processor. This allows it to feature content with crystal clear sharpness and crispness. Its amazing computing power allows it to load super fast. You also have unlimited storage. Its display screen is made out of innovative Ultrathin glass that is crackproof and unbreakable. It features two rear cameras which use the latest in technology to take amazingly clear and professional pictures and videos.
Microsoft Surface Duo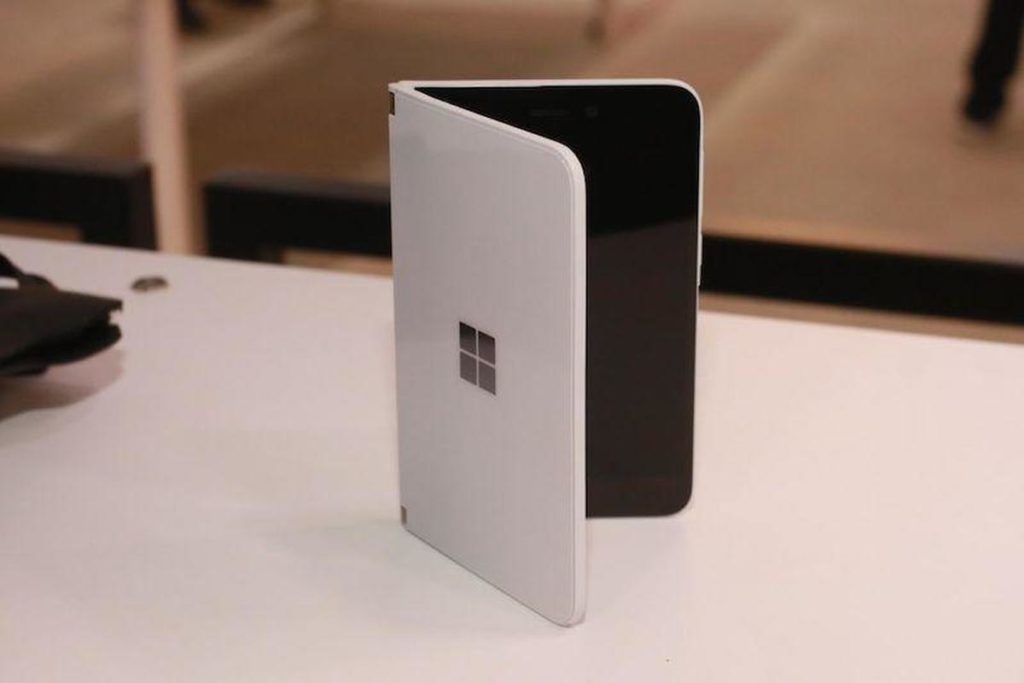 This fantastic phone features 5.60-inch twin display screens.  It comes with an octa-core Qualcomm Snapdragon 855 processing power.  The phone is an Android.  Its front-facing camera is great for selfies that are crisp, clear, and look amazing.  The Microsoft Surface Duo features WIFI and USB C-type technology.  Its sensors have accelerometer and ambient light sensing capabilities.  It is also one of the first phones to feature a compass/magnetometer, gyroscope, proximity, and fingerprint sensor.  It has an unbreakable super-thin glass display screen. 
Moto Razr 2019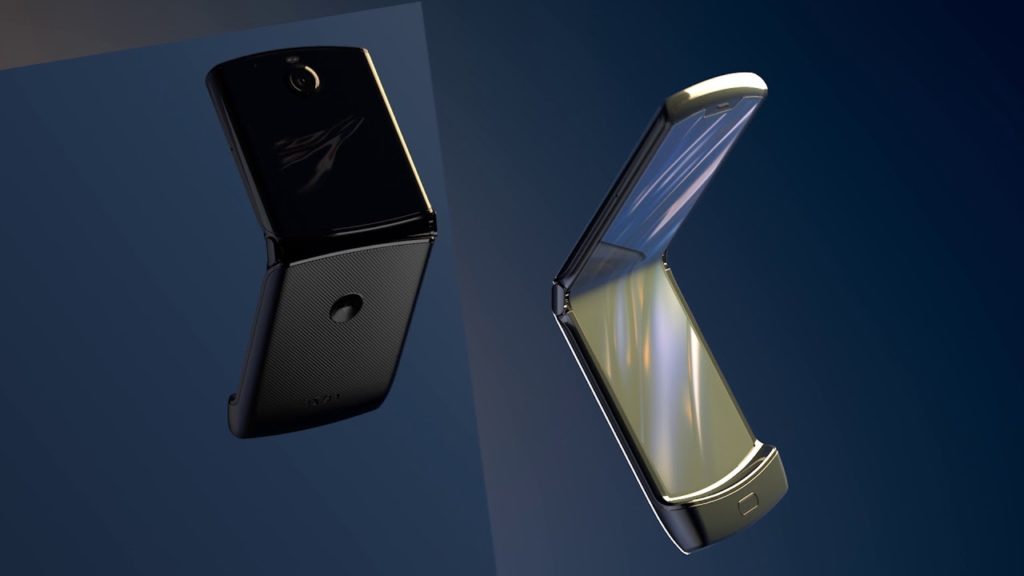 Moto Razr is an innovative phone in that it combines beauty and practicality with power. For example, it's Qualcomm SDM710 Snapdragon 710 octa-core processor. This gives it amazingly fast load times. It's 6.2-inch P-OLED captive screen makes any task imaginable possible. It folds so the user will have 12.4 inches to view in terms of the total screen. Pictures and images come out in 876×2142 pixels resolution. The 16 MP camera lenses allow users to take ultra-professional photos from any angle imaginable. The front camera's 5 MP sensor makes for great selfies. Its integrated battery is fast charging. All models come in a sleek black color.
Huawei Mate X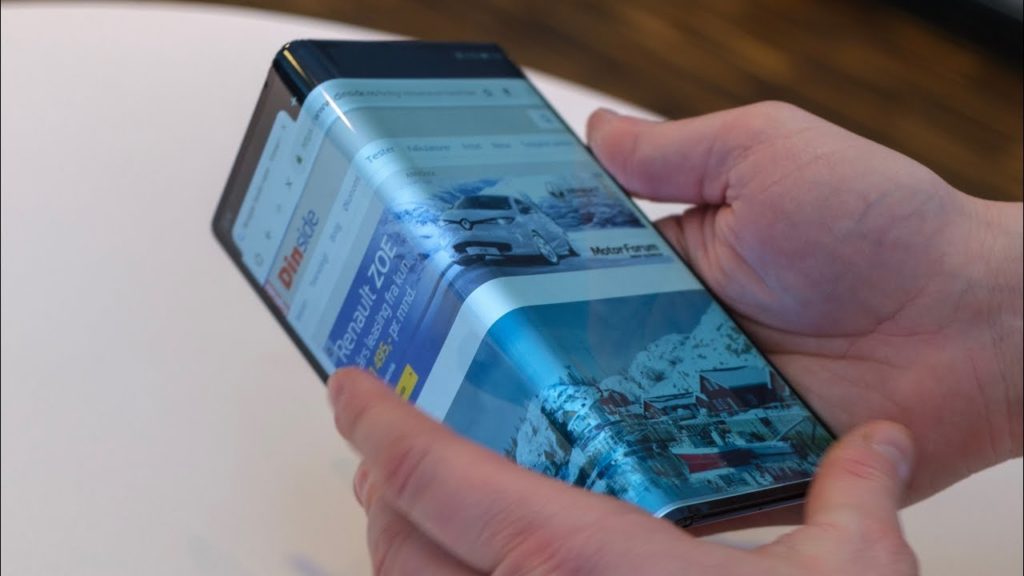 Its flexible OLED screen gives it the ability to fold backward. You can type on the display screen even after closing it. It has a 6.6-inch display screen when folded. Because the display screen uses the best in OLED technology, you'll be looking at sharp and crystal clear images even during the day time. If you want to watch visual media on the phone, it will be like viewing it in an IMAX theater – the media will have that much clarity and special effects.
Its four cameras are to the side. This gives you a panoramic view when taking crisp and professional pictures. The phone has the latest in processor technology: the Kirin 980 octa-core processor. It comes with a 4,500 mAH battery that can go for a day without charging. Its 8GB of RAM and 512 GB of internal storage give it unlimited storage capacity.
Huawei Mate Xs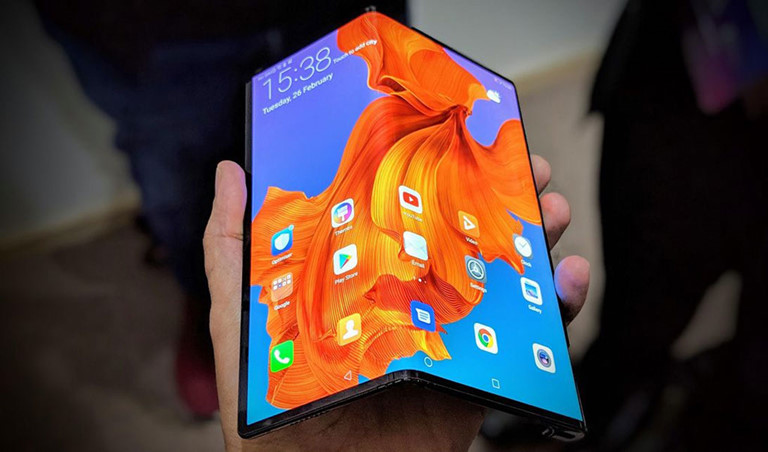 You'll love this phone for its crystal clear and powerful acoustics and amazing display that offers state-of-the-art visuals. Its 48MP, 16MP, and 8MP cameras will allow you to take crisp photos with amazing clarity. You can become a professional photographer without training. It's 5000MAh battery lasts for hours at a time without charging. It features a 6.7-inch display screen when folded. The Huawei Mate Xs is powered by a 2.86GHz octa-core processor. If you are one who loves to do many tasks at once, this is the phone for you. It is also great if you love to play games.
Royole Flexpai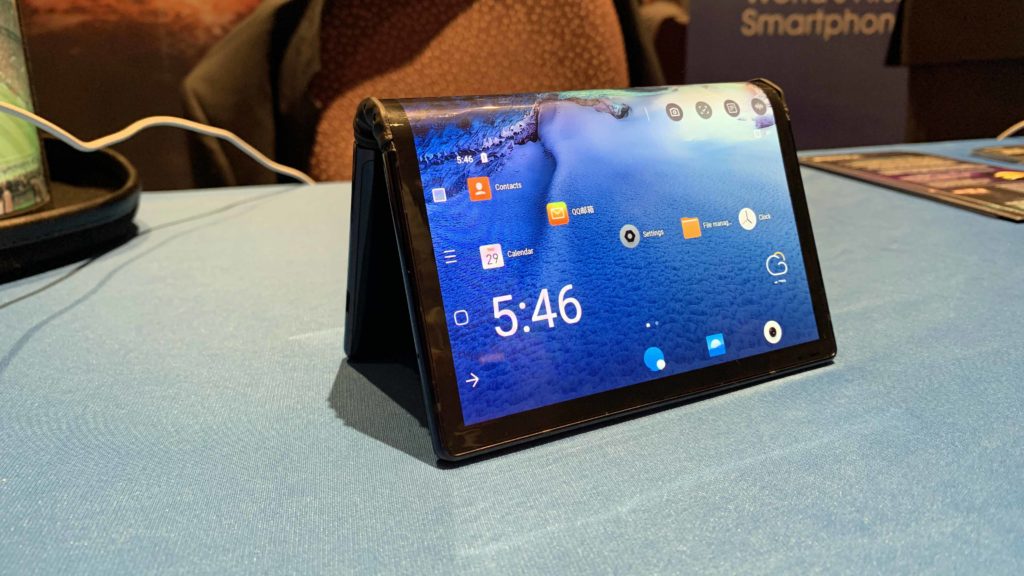 This Android model operates on a powerful and extremely fast 2.8Ghz octa-core processor. It uses a Qualcomm Snapdragon 8150, 64-bit processor. It has a forward and a rear camera which are 16 and 20 megapixels respectively. The Royole Flexpai has 6GB of RAM. its 7.8 inch AMOLED screen is perfect for viewing movies and gaming. The phone has a 3,800 MAh permanent battery which can go for hours without charging.
LG G8X ThinQ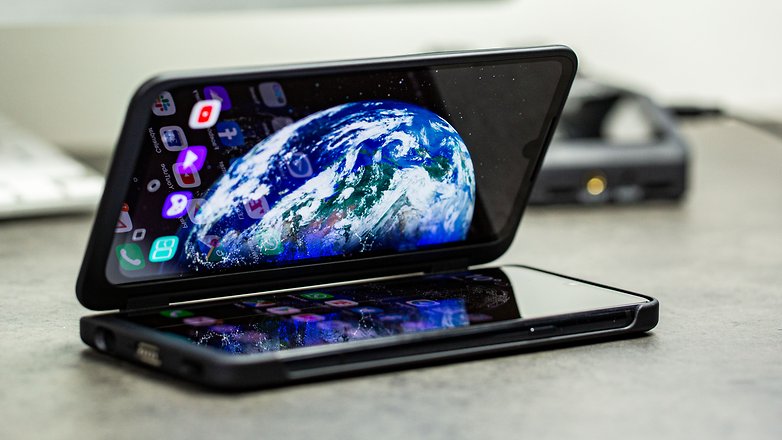 This innovative phone features a 6.4 inch, 2340 x 1080 pixel screen. It can hold up to 128GB of data. It has a 12MP rear and a 32MP front camera which is great for taking selfies. Its powerful 4000 MAh battery allows it to be used for hours at a stretch. It uses a Qualcomm Snapdragon 855 6GB RAM processor. It is an Android and operates off of the Android 9.0 Pie operating system.
Xiaomi Dual Flex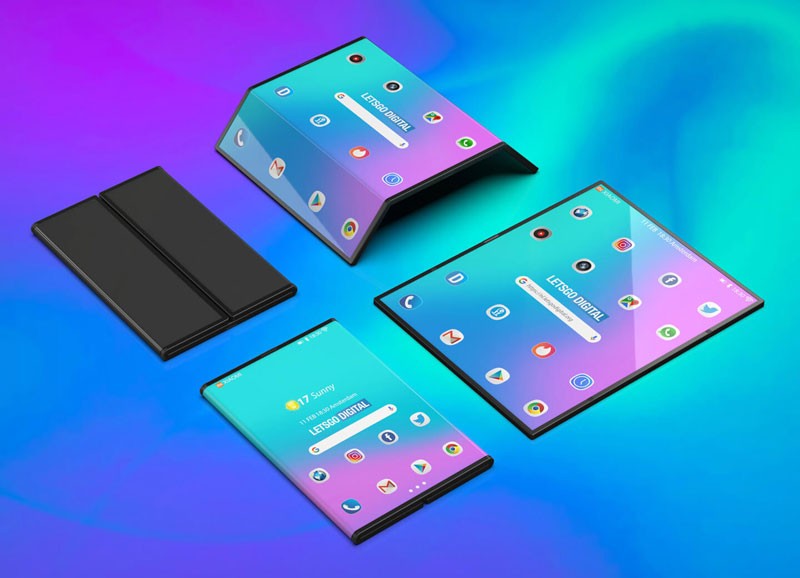 It has a Snapdragon 855 central processing unit making it a very powerful phone with lots of storage capacity. The Xiaomi features 134GB of RAM and ROM. It operates off of an MIUI 11 operating system. You can watch data-intensive videos and play complex games with its 10.1-inch display screen which displays graphics and images with amazing clarity. The resolution is 2238 by 1080 pixels. It uses a 3400 MAh battery that is attached. This gives it a long life between chargings. The cameras are a 24.0MP and 12.0MP rear cameras which are great for taking professional pictures. The front camera is 16MP and is perfect for selfies.
OPPO Foldable Smartphone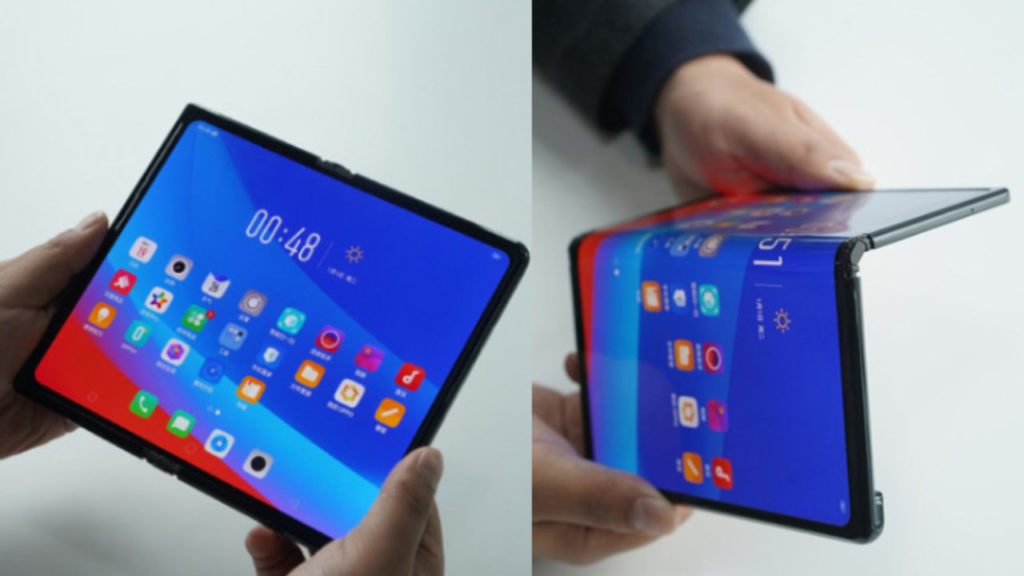 The screen unfolds into an 8-inch display screen that shows images, videos, and gifs with amazing clarity. The cameras are located on its side and are great for taking clear photos and selfies. Their dual-LED flash features make them ideal for taking clear pictures in the dark.
These smartphones are set to dominate the mobile device world
These smartphones are easy to use and store with their folding capacities. They also have amazing features at a reasonable price which are making them 'sell like hotcakes!' They are set to dominate the mobile device world.