Trending
Best Low Cabinets To Maximize Your Space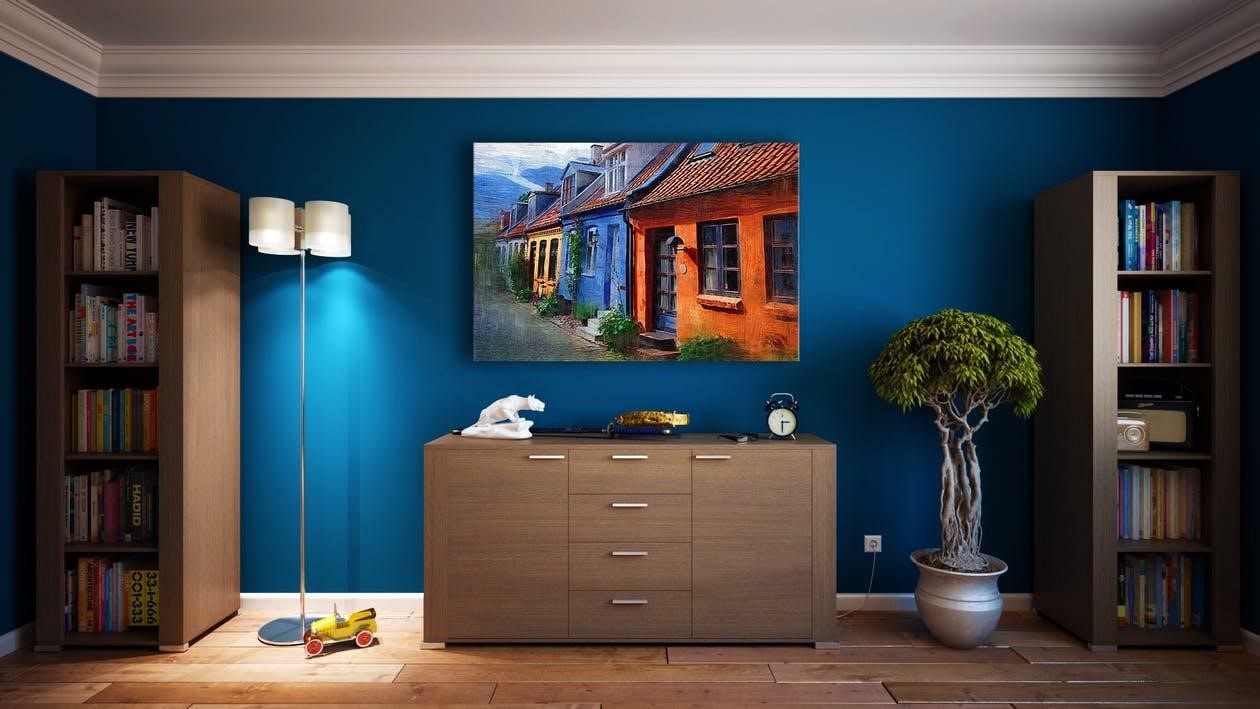 We often have unused items in our house that we don't store properly and become cluttered. It is also proven that cleanliness benefits our mental health, and you can focus more when you have a clutter-free space. Before choosing the furniture, you'll use it to keep your stuff and make sure you also do your research.
Cabinets have a lot of variations that include their sizes. If you have a bigger space, you can choose anything you like, even the big ones. But, if you have limited space, you need to consider the area you will put these cabinets and the items you will store inside.
American Furniture Low Cabinet
This classic white-colored low cabinet is perfect for those who love simple designs. This furniture will surely catch anyone's attention because of its neutral color that will match any space. The doors of this low cabinet are made from tempered glass and have antique brass design pulls. It comes with three shelves where you can store or put your decor.
Bush Business Furniture Jamestown Low Storage Cabinet
This modern design of low cabinet furniture will surely be everyone's favorite. It features a gray color that will make a statement on your room or space's overall look. This low cabinet has an open and close compartment and adjustable shelf that will store any size of items.
It is made from sturdy wood material and will last for more prolonged use. This can hold up to 200 pounds of weight, ideal for those who love to put ceramic vases or plant collections. You can put this low cabinet in your living room, too, and it can be utilized for your entertainment equipment like audio.
Modern Storage Cabinet
If you're a minimalist, white color is your choice of color and can be attributed to your home's natural vibe. It is multifunctional and can also be used as a console table to put your favorite plant on top and some family pictures. The material is made from an E1 grade MTF board.
This cabinet features six compartments composed of deep drawers and lower shelves that can accommodate larger items. You can use this to organize your kitchen supplies or place this in your living room to store any stuff like books, toys, pictures, and many more. You will surely not regret buying one.
Baxton Studio Fernanda Modern Storage Cabinet
If you see this type of storage cabinet, you feel that the owner is somewhat powerful or mature. It features a slat on its doors to give you a glimpse of what is stored inside. This cabinet is best suited for those who are very particular with the designs of their furniture.
It features a dark brown colored solid wood material, and by its look, you can guarantee that it is sturdy. It comes with a three-door unit that has three large compartments and three smaller shelves. The doors also have a magnetic closing system to secure storage of items if you forgot to close them.
Good and Gracious Farmhouse Table
This low industrial cabinet with a sliding door design is every rustic lover's dream. The Living room coffee table offers an extended top perfect for your dining, crafting, and computer activities while you're in the living room. It has a drawer and open storage to help you efficiently declutter your stuff.
This table is made from P2 Degree MDFT that is Non-toxic and environment friendly. For its slideway and handle, the material is made from metal and makes this coffee table sturdy. Plus, this table can easily be assembled and installed; follow the manual provided by Good and Gracious.
Bush Furniture Record Player Stand
The color combination of this player stand makes this furniture stand out. This furniture is designed for your entertainment like an audio or record player at home. It features two push release doors open and has an adjustable shelf. At any angle, this furniture looks elegant with its sleek design.
Studis Shoe Storage Bench
This is one of the best shoe storage available in the market. Aside from its built-in cabinets where you can store your shoes, it also comes with a bench for convenience when wearing or removing shoes. It features a white color cabinet and gray bench cushion ideal for any space or modern theme.
Takeaway
You can now let go of those traditional cabinets that are too big and bulky for small spaces. Have a stylish store of your stuff using any of the low cabinets brands mentioned above. You have to consider the type of cabinet and its functions before buying one.