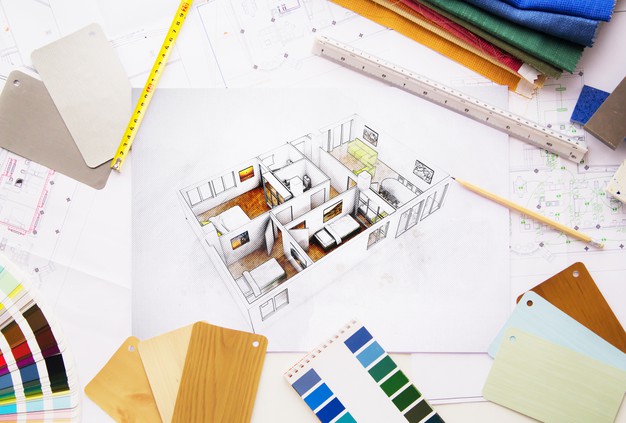 What is CAD (Computer-Aided Design)?
CAD stands for Computer-Aided Design. It is basically termed the use of computers and workstations to help in the creation of designs. CAD also helps in the modification, analysis, and optimization of the created design. The CAD software helps in increasing the quality of a design, improving the quality of work through specific forms of documentation, and also creating a database for manufacturing the said designs.
The designs which are created with the aid of CAD are particularly useful in protecting the designs of inventions and products for patent applications. The output files for CAD operations are usually in the form of electronic files, which can be used to print, machine, and for other manufacturing purposes.
The CAD software which is used for making mechanical designs use vector-based graphics to depict the objects of traditional drafting. They may also use raster graphics to enhance the overall appearance of the designed objects. This involves a lot more than just shapes that are involved with traditional processes of drafting. As is in the case of manual drafting of the machine and technical drawings, the output of the CAD must show the dimensions, materials, and processes involved and the tolerances according to the industry standards and software conventions.
CAD has essentially become an important industrial art that is extensively being used currently in various applications which include automobile designing, shipbuilding and aerospace industries, and architectural and industrial designs. CAD is also highly being used in the entertainment industry for the special effects in movies, and advertising and is often termed as digital content creation.
The powers of a modern computer have put forward a helping hand to the growth and industry standardization of the CAD processes and this has made unimaginable design procedures come to light, which were seemingly undoable to the engineers of the old days. Due to its large economic importance, CAD has essentially become a huge driving force in the increase in the research of computational geometry and computer graphics, as also discrete differential geometry.
5 Best CAD Software and Tools Available Online in the market for CAD Engineers
AutoCAD: Best Tools Available Online for CAD Designers
AutoCAD is one of the most well-known software in the CAD market. It is licensed and provided by Autodesk and is one of the first CAD software which was released in the market. AutoCAD was released in 1982 and it made itself pretty much an industry-standard in the next years. Although it was an industry-standard in its initial years, with time industries have slowly started to move away from it. In recent surveys, the 3D printing community has been facing problems working on AutoCAD. Many users strongly believe that it is one of the best options for 2D drafting but it is not the most ideal option for 3D modeling.

The software is specifically aimed at professionals who have had first-hand experience in programming models algorithmically. Indeed, it is a steep learning curve beyond learning the basic parts which include the master macros and scripts. If you really have what it takes, you can very easily handle AutoCAD. It has a starting price of $185/month. It has a fully functional version available for students and faculty to download.
CATIA: Top Rated CAD Software for CAD Engineers
This software was initially launched for serving Dassault Aviation's own needs. It is more than just simple CAD software. It is a multi-platform software that includes a package of CAD, CAM (Computer-Aided Manufacturing), and CAE (Computer-Aided Engineering). The Dassault Systems' 3DEXPERIENCE platform currently powers the software. CATIA as a software innovates the whole product designing experience just by integrating various approaches to product design and development. This allows multiple different disciplines to leverage their own existing tools in the process of product development.

Therefore, this makes the software highly important and important for not only the industrial but also the creative designers. It is also a highly valuable tool for mechanical engineers and system architects. The software provides a 3D design environment that allows people online and other stakeholders to share their very own product designs and collaborate on the process of product designing and product manufacturing. The Software is currently available at a one-time payment price of $10000.
Solidworks: Best Software for CAD Engineers
This software is also published by Dassault Systems. It is a tool quite often used by 3D designers. This app is a parametric-based modeling software. This software has a lot of features which include design validation tools and reverse engineering. It is usually used to make industrial objects. It is one of the most practical and detail-oriented software. One of the most interesting features of this software is that unlike most other CAD software which mimics curves by gently inclining the flat structures, Solidworks uses a system called NURBS. This system is essential for making detailed curvatures for the designs. Besides the usage of NURBS, it also uses a system of dimensional sketching rather than the usual polygon modeling. This makes resizing hassle-free.

There is a disadvantage that has been often presented in front of the developers. The files are saved with the extension. STL is presenting a lot of problems. There is not much software that can import STL files. There is always a need to download some secondary software to edit the files. The file format is an output file format and it cannot be used for post-design processing. It is available at a one-time price of $3995.
Fusion 360° – Best Online Software and Tools for CAD
This software is a cloud-based 3D CAD program. The unique feature of this software is that makes use of the utilities of the cloud to bring together multiple design teams to collaborate on complex projects. An enormous advantage of Fusion 360 is that it stores the entire working history of a particular model which includes all the changes made to the model. This software has a wide selection of design variations, which include freeform, mesh, and solid modeling. The software works on a monthly subscription service at $60 per month. It is available at absolutely no cost for students and educational institutes.

The developers are really working every day to make the software better and are regularly rolling out advancements as the new installments come along. It runs on a variety of platforms and thus has the capability of providing information to users whenever needed. Over the past couple of years, according to some surveys, the software has highly increased in popularity and it is highly praised for its professional capabilities and a very user-friendly interface and workflow.
Rhino – Best Tools for CAD Designers Available Online
It is currently believed to be one of the best CAD modelers in the market. It is a highly useful and versatile commercial 3D graphics and CAD software. The program uses a really precise mathematical model known as NURB to manipulate the curves, points, surfaces, meshes, and more geometrical entities in all variations possible. The biggest stronghold is its wide range of design features. It is capable of providing great amounts of versatility in creating complex 3D models.

On the downside, many users have grievances that this is very hard to learn and it requires a lot of practice to master to the full capabilities of the software. It has also surfaced from the surveys that it is not the most accurate for capturing the essence of user intent. The software is available on the website in the form of bundles at various price points. Rhino 6.0 starts for 995€ for Windows and Rhino 5.0 is available for 695€ on Mac.

Conclusion
The art of CAD has become an industrial art form and it is in the very best interest of a designer or an engineer to master the art of CAD. The software mentioned here goes a long way in producing the best CAD possible. The increasing capabilities of a computer have led to the advent of CAD and it goes a long way in increasing the efficiency of the designing process.