Trending
6 Best Technology Trends Upcoming in 2021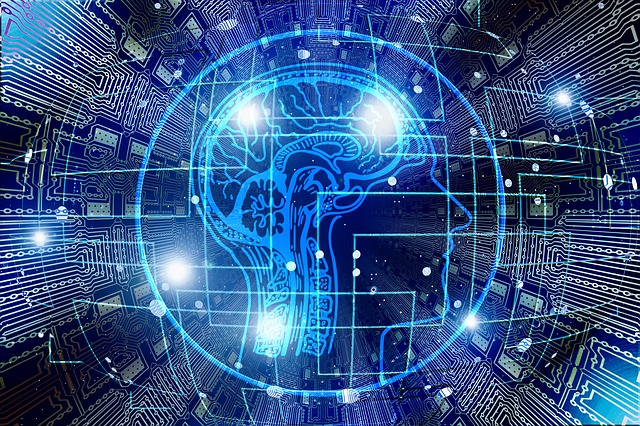 Nowadays, new technology trends are developing and becoming more popular. It will change the way people are working, living, and communicating with each other. Nowadays, technology is developing at a faster speed than ever. Many of the organization and businessman are adopting the latest technology trend.
Because the latest technology trends are helping many of the companies to be on the top. These tech trends are also increasing the productivity of many organizations. The businessman or organization which are not adopting the latest technology trend has the risk of being left. It is also allowing businesses and organizations to formulate and grasp the opportunities.
Nowadays, it is very much essential to know about Digital Technology. In the paragraph, 6 Best Technology Trend is mention that will change in 2021.
Here are the Best Technology Trends Upcoming in 2021
Autonomous Driving
Autonomous Driving is one of the best technology trends in 2021. According to Elon Musk, the Tesla company will create an autonomous vehicle this year. Elon Musk is the chief of the Tesla company, which is the most popular automobile industry. In the year 2021, we will see autonomous vehicles undoubtedly.
Vehicles will efficiently operate with less autonomy, such as automated lane changing and braking. Additionally, the systems of cars will not connect directly to Driving. In autonomous cars, entertainment and security functions will become automated. It will be very much reliant on data analytics and capture.
In California, the Waymo company has conducted a session of autonomous taxis. In the first month, the autonomous taxis has transported more than 6200 people. Waymo is one of the most popular automobile industry. The sister of Google owns this company.
Artificial Intelligence
Artificial Intelligence is one best and most popular technology trends of 2021. Nowadays, it is one of the most transformative tech advancements. Artificial Intelligence (AI) is very much accessible and usable by everyone. Even, many organizations have started adopting Artificial Intelligence.
Because AI is improving the customer experience and also use to streamline business operations. In the year 2021, AI will continue and increasingly used by many of the companies. People will start working with Artificial Intelligence and also design their AI-based systems. AI will stay an essential suggestion for most of the businesses.
Many applications of Artificial Intelligence are available that will continue to use as a platform. Some platforms of AI are Microsoft, Google, and Amazon, etc.
Blockchain Technology
Blockchain is one of the most popular technology trends of this year. But many of the non-technological companies are not knowing about this technology. Blockchain Technology is a digital ledger that is used to record transactions. But it is a very much secure and protected way to record the transaction because of its decentralized and encrypted behavior.
Many of the organization are increasingly adopting this technology. Many of the big companies have taken blockchains such as IBM, Mastercard, Walmart, and FedEx. In the year 2021, we will see that Facebook will release its blockchain-based crypto. But it is not 100% confirmed that Facebook releases its crypto.
5G Data Technology
In the year 2021, we will see the 5th generation of smartphone internet connectivity. This connectivity will provide us with super-fast speeds of download and upload. 5G Data Networks will be more stable connections than others. This connection is very much essential and exclusive to operating in major cities or confined areas.
In the year 2020, 5G mobile data networks expected to available for the first time. But in the year 2021, 5G will starts to run with more accessible data plans. This network will come with significantly improved coverage, and everyone will join in the fun. It will become more fast and useful than wired networks.
5G will also allow you to stream the movies and music at a higher quality. Many of the companies are implementing high speed and stable internet connection.
Extended Reality
Extended reality is a word that encompasses various new and arising technologies. It is using to make more immersive digital experiences.
More precisely, it implies to augmented, virtual, and mixed reality. Augmented reality covers digital items on the real world through smartphone displays, for example, filters of Snapchat.
Virtual reality is offering a full, digitally immersive experience. In Virtual Reality, you can quickly join a computer-generated world with the help of headsets.
Mixed reality is an addition of AR, and through it, users can easily interact with digital items that are available in the real world. These technology trends are available from a few years, but it has mostly confined the world of entertainment.
These tech trends are using with the help of Vive and Oculus Rift headsets. Vive and Oculus Rift headsets are giving the current state of the art in video games.
In the year 2021, Augmented and Virtual Reality will become increasingly common for simulation and training. This technology trend will also give a new way to interact with the customers.
If you want to secure your house and office, then you have to purchase a CCTV camera. If you need to buy the best CCTV camera then go to your nearby camera stores and get the best one.
Personalized And Predictive Medicine
Nowadays, technology is also changing the healthcare industry at a remarkable rate. Many of the industry has lots of advanced technology trend which are saving the life of patients.
Many wearable devices are developing that will predict and treat health issues such as smartwatches. Nowadays, treatment has become very much personalized methods.
This type of method is also known as precision medicine that allows the doctors to prescribe drugs and relate the treatments more specifically.
This tech trend is also providing high awareness of how different people's bodies are better and worse. But in the year 2021, we will see modern applications that are predictive for the healthcare industry.