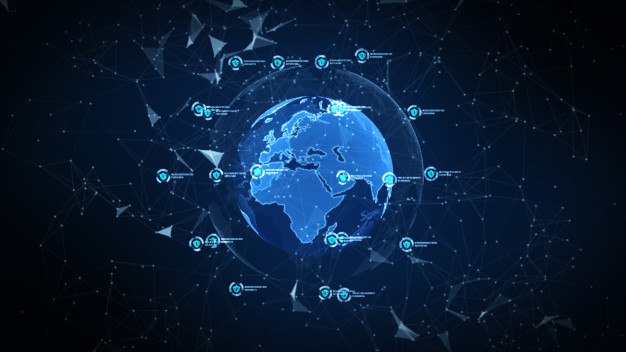 With businesses storing vast quantities of often valuable sensitive data on networks, it is no surprise that cybercriminals often target these. There have been many data breaches over the years, ranging from relatively innocuous data (such as publicly available email addresses and account names) to highly sensitive information such as passwords and bank details. Many people will pay enormous sums of money for information, for purposes that range from marketing to more sinister intentions. Even some of the biggest businesses have been breached—here we will explore the seven biggest data breaches of all time.
Firstly, Seek Protection
To avoid any of these issues, you need to ensure you are as protected as possible. No business, however big or small, is immune to data breaches. The best way to guard against data breaches is to ensure that your cybersecurity is robust and effective; thankfully, companies like Iconic IT can help you develop a comprehensive cybersecurity plan.
7. Myspace, 2013
In 2016, after passwords for the dwindling social media network appeared for sale on the dark web, Myspace confirmed that a data breach in 2013 had resulted in 360 million passwords being stolen!
6. Friend Finder Networks, 2016
In 2015, a data breach of Ashley Madison, a site enabling users to have extramarital affairs, affected over 30 million users. The highly sensitive and personal nature of this site led this hack to hit the news. Still, the 2016 hack of Friend Finder networks makes this breach look paltry in comparison, with over 412 million accounts leaked (including "deleted" accounts still on the site's database)!
5. Marriott Hotels, 2018
Hotel giant Marriott was a victim of a huge data breach in 2018, where over 500 million users had information stolen. This breach was particularly troublesome, as some of the data included customers' passport numbers and personal travel schedules!
4. Yahoo, 2014
In 2014, web services provider Yahoo was breached by hackers who managed to crack their encryption algorithm and gain access to information (including names, addresses, phone numbers, passwords, and dates of birth) of over 500 million users! The company blamed a "state-sponsored actor" for the hack.
3. Facebook, 2019
In 2019, social media giant Facebook experienced the breach of over 540 million users' data that was stored on Amazon's cloud servers! Thankfully, the data did not include email addresses or passwords.
2. First American Financial Corporation, 2019
The worst breaches are usually the ones that reveal sensitive financial information. In 2019, this major US financial services company saw over 880 million users' bank details, mortgage paperwork, transactions, and even Social Security numbers leaked!
1. Yahoo, 2013
The dubious honor of being the victim of the largest data breach in history goes to Yahoo. Although it wasn't reported until 2017, 2013 saw hackers access the data (such as names, phone numbers, dates of birth, and passwords) of over 1 billion accounts. It has been credibly suggested that every single Yahoo account in existence may have been compromised, which would take the total up to a jaw-dropping 3 billion! The reasoning for such a huge breach of data? The encryption algorithm, which was applied to every bit of this data, was simply too easy for hackers to crack.