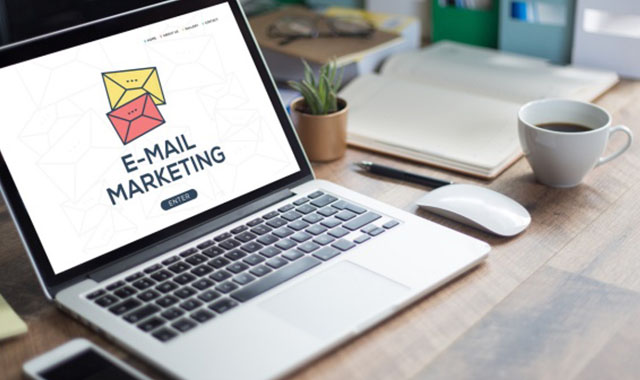 We've heard so much about email campaigns that it is nearly impossible to keep track of all the tips. Well, that comes as no surprise, seeing as strategies evolve all the time and the internet era takes more drastic steps forward by the minute. Email Marketing is the Important Part of Digital Marketing.
How does one plan an email marketing campaign now that competition is fiercer than ever?
Master Plan to Create a Successful Email Marketing Campaign to engage more Customers
Get to Know Your Audience
Naturally, the very first step to establishing a successful brand – let alone brainstorming email marketing – lies in getting to know your audience. We mean – really getting to know the people behind their screens!
Certainly, the process begins shyly, just like in real life, with each new subscription. What you'll learn from the subscription form is not much, but it's still enough to let the customer know your brand does care.
The first thing to do when your brand gets a new subscriber is to send them a welcome message. And that first message you send should represent your brand and the values it stands for. In a sense, welcome messages are like first impressions – if you don't introduce your brand properly, the customer will be uncertain whether it's trustworthy.
That's understandable, given that your brand is by no means the only successful one in the industry, and people do tend to compare offers and – even more importantly – customer support services.
That's why you should use that info from the subscription form to truly rise and shine. Send a welcome message addressing the subscriber by their first name and make certain to include contact information.
As a matter of fact, make the point of including your company's contact information to every email you send. This will give a clear message that – should anything go wrong, the customer is welcome to reach out to you.
Perform Proper Research of Audiences
Right, research is the key to success. In terms of email marketing, it means that you should know your audience to the letter.
Who are those people? What are they looking for? What industry do they come from? What is their occupation? Are they interested in discounts or in VIP offers?
The answers to these questions may vary depending on the person. If you run the kind of business that serves multiple audiences, you'll need different email campaigns for them.
Expanding from the basic information you will get from the subscription form, you should make an effort to obtain additional information, as this is the key to fine-tuning your campaigns and serving the customers 100% at all times.
Contrary to popular belief, many people actually look forward to sharing their wishes with brands. Therefore, don't be afraid to ask for their opinion, straight out. This can be done via emails or via your social media profiles.
In addition, many brands offer giveaways in exchange for additional information. The type of giveaway depends on your choice and it doesn't have to necessarily be expensive. It may be a free e-book or a discount for the next purchase.
Most importantly, do target those campaigns!
We're sure all of us are sick and tired of hearing the word "targeting," but that doesn't change its importance nevertheless.
Even the finest of campaigns will fall on deaf ears if you're sending your offer to the wrong people. Worse still, your messages may get marked as spam.
Communicate, Communicate and Then Communicate Some More
Communication remains the key to marketing done right, regardless of the setting. Even if your customers won't be able to see you (or: even more importantly because of that, if you prefer it that way), they will still appreciate their opinion being heard.
Make an effort to always answer customers' queries, whether via email or social media profiles. The more you communicate, the greater the response will become. People will feel welcome and will be encouraged to leave feedback.
That is the greatest reward for successful brands: getting a loyal customer base who will recommend them to their friends.
Marketing hasn't changed that much in the digital era. People still recommend their favorite brands – it's just that they do it in a different way. That's why it is important to share your offers on your social media profiles.
Many brands nowadays use investment in digital marketing because of the fierce competition they face with their competitors.
In that way, the offer will get shared and, by extension, seen by more people. As time goes by, you will notice your customer base grew exponentially.
You may know about how to become a successful Email Marketer
Keeping the Customers
Keeping the customers happy is another matter entirely, however.
Your emails must constantly overperform so that you don't disappoint your customers and your offer must remain evergreen and competitive.
You should send a thank-you message after every purchase and reach out for feedback after every unsuccessful purchase. In the case of the latter, likely there are technical issues that you can solve.
As for the quality of emails, it is important to note that subject lines are the factor that can make or break a campaign. How come?
Simply put, the recipient decides whether to bother reading your email solely based on the subject line. That's why the latter has to be written concisely, not be too long (mind the mobile device users!) and be followed by appropriate body text.
Finally, your customers are likely to be interested in your competitors' offer as well. That means that your subject lines have tough competition!
Conclusion
Email marketing is a whole new world of opportunities if done the right way. "The right way" is not the same for every brand, so it's important to communicate with your audience and keep your offer evergreen.
The quality of the messages you send must be constant, and your business promise unbroken and consistent.
Once again, listen to your customers' expectations and adjust your offer to suit them. Only in this way will your email marketing campaigns be successful in the long run – simply because your offer will be welcome in advance.