Tech
Draganfly Inc. Brings HealthTech Solutions to Post-Lockdown Public Space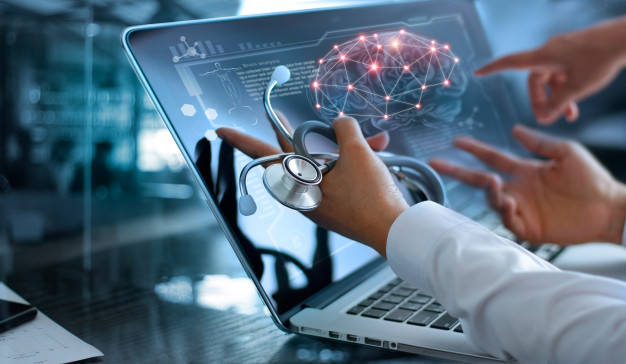 Draganfly Inc. (US-OTCQB: DFLYF / Canada-CSE: DFLY), a pioneer in Vital Intelligence health screening, has been making headlines for its recent partnerships in the higher-education and telecommunications industries. This comes as a relief as many institutions where large numbers of people need to congregate are struggling amid COVID-19 restrictions. These include not only the need for social distancing but, perhaps more importantly, proper screening for potential COVID symptoms.
As we move past quick Q and A sessions where employees, students or customers are counted on to respond honestly regarding their health or whether they've had contact with someone who has been exposed, technology is coming to replace the honor system. Superior forms of screening must rely less on the accuracy and honesty of people's responses and more on the tell-tale signs of the body.
People infected with COVID-19 exhibit identifiable physical patterns. Draganfly produces scanners that can anonymously detect some of these outward symptoms. Its Vital Intelligence platform can detect things like heart rate, respiratory rate, and O2 saturation. It can monitor for blood volume changes through things like facial blushing, as well as breathing irregularities by measuring shoulder motion. All these processes take place with zero contact at a distance of 3 – 4 feet.
While these scans analyze, store and aggregate data, they do so while maintaining high standards of protecting people's private information. The captured data is cleaned of all personal identifiers. Similarly, Draganfly does not use any form of facial recognition technology.
On top of that, Draganfly can produce heat maps of general areas to detect people standing too closely together, highlighting social distancing neglect among crowds. This kind of heat-detection technology was used by Draganfly in drone programs. On one occasion, Draganfly's drones saved at least one human life, earning it a place in the Smithsonian.
While Draganfly has been getting a lot of attention with its HealthTech advances, perhaps the biggest contract this Canadian company has is with Alabama State University. The ASU campus has already installed Draganfly's screening stations in high-traffic areas, including the university's food court.
As large groups of people need to pass through common areas with scanners, it's only natural for bottlenecks to arise, which slows down the flow of student traffic. But this system is still much more efficient than alternatives.
"The other option is to do nothing," says Draganfly chairman and CEO Cameron Chell, claiming we cannot "rely on testing every single person all the time, which isn't necessarily an effective solution either." A scan may not be as thorough as a test, but it is exponentially quicker.
Moreover, beyond the material procedure of these scans, there are some positive social effects of this technology also worth noting.
One beneficial outcome is the behavioral shift that the awareness of such screening stations encourages. Whereas some may have been motivated to downplay or hide potential symptoms in the past, they might think twice of going to any indoor public space, knowing there will be a thorough screen. And staying home and self-monitoring lessens the burden on public institutions to screen people at choke points.
HealthTech also helps rebuild a public sense of security, which is needed among a population that wants to get back to work or school. People will begin to feel more comfortable going to indoor public spaces assuming anyone with symptoms has been screened out.
"I believe as people adjust to these new normals, they'll become confident in the tech being part of their day-to-day lives. It's only a matter of acclimatization," explains Cameron Chell.
For Chell, technology is an extension of human creativity and productivity.
"It's all about finding the balance between public health and the overall economy. Draganfly is just a tool to get everything up and running smoothly again, but without sacrificing the public good for the sake of a rushed re-opening." There are likely many students and workers who would agree. And passing through a Draganfly scanner will always be quicker and less obtrusive than a nasal swab. Considering COVID prevention's emphasis on hand-washing, it's contactless scans like those produced by Draganfly that point the way forward out of lockdown.