Culture
Experience of Moving to a New City: Myths Debunked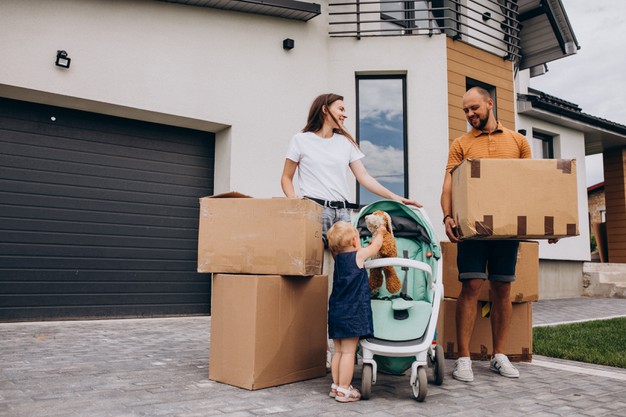 Moving to a new city all by yourself? Considering you are about to embark on a new chapter in life, we imagine you would want everything to be just perfect. And while the excitement quotient would be high, your safety would be an important concern for family and well-wishers who are sure to offer you insights before you make the big move. However, it is important that you separate the myths from facts and make an informed decision as you walk into unchartered territory. Let's help you debunk some myths:
Myth #1: You Should Have Relatives in your New City: Many youngsters would disagree with the idea of living with relatives, especially when they are moving out of their homes for the first time. However, many families believe that living with a relative in a new city will be helpful in managing accommodation issues better than living on one's own. Not true! Managed accommodation spaces like Stanza Living, with their nationwide presence are making accommodation and living experience easier than before for the young folks who are moving to the new city on a budget.
A quantum upgrade from the existing PGs in Chennai, Bangalore, Delhi, Pune and other major cities, they don't have a conventional approach to housing and accommodation and believe in prioritizing consumer comfort so the focus on having all amenities in one place, is high.
Myth #2: Move or buy everything at Once: You will often be told that 'for the sake of convenience', get your stuff along with you in one go. In addition to being tedious, it is not a realistic approach to move everything from one place to another in one go. If you are moving from your home to a new city, you can batch your stuff in separate boxes and assign them different dates to make moving simpler and safe. Also, you don't always need to buy stuff beforehand. If you are moving into a fully-furnished space like Stanza Living, rest assured you won't need to pack and move any appliances and furniture.
Myth #3: Any Packing and Moving Company Will Work: This is one of the biggest mistakes you can make while moving to a new city. A non-reputed packing & moving company means there will be a high risk of losing your goods during transit. It is a good idea to invest some time in finding out companies that can help you provide a safe and worry-free moving experience and ensure that you encounter few hindrances as you make your journey from one city to another.
So how do you know whether your moving company is the right one? The right moving company will work alongside you to help you plan the shift, including the right time and packing procedure to simplify the process. There are many companies today that leverage technology to offer more transparency into how your property is being transferred and of course, ensure its security.
Myth #4: It Will Get Lonely Soon: Moving to a new city is an opportunity to meet new people. Even if you will be leaving behind your old friends and acquaintances, it doesn't mean you can't find ways to beat loneliness or homesickness. You can start socializing immediately by joining communities, volunteer programs and other forums to meet like-minded people. So instead of scrolling on your social media accounts, step out and try to socialize! Better yet, find easy access to a great community with your accommodation provider. Confused? Well you won't be if you happen to be staying at a professionally managed space like Stanza Living.
A great community living experience is their USP. Social events, parties, music evenings, gaming sessions, movie outings are just some of a whole calendar full of activities that you can enjoy at their beautiful residences. What's more, with socializing being a central element to their living experience, the residences have been designed to include entertainment areas, indoor game rooms, gyms, terraces, and dining spaces, where one can interact and unwind with fellow housemates.
Once you've closed your accommodation and place of study/work, everything else will work its way through. Moving to a new city does not have to be a daunting experience. Take your time and explore the new flavors and experiences and in no time, you will find yourself calling the new 'city' your new 'home'.