Trending
Impact of Covid-19 on Procurement: How to Recreate the Function for the New Normal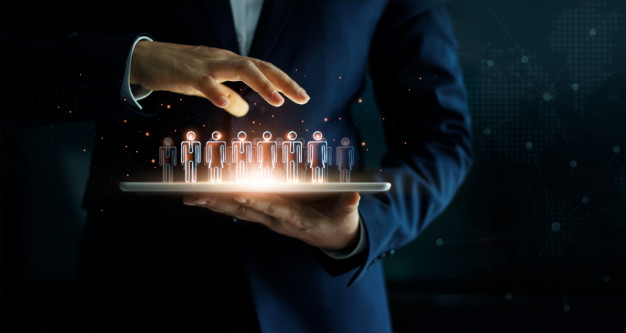 The COVID-19 pandemic has caused huge damage to the procurement function, at times halting manufacturing due to travel and transport lockdowns, shortage of raw materials and finished goods, suppliers running out of cash, and global factory labor shortages. Organizations can continue to rely on procurement to recover from the crisis in much the same way that they used it to recover from past emergencies. But for procurement to lead the way, organizations will need to reimagine not just what it does but also how it works and which new capabilities it will need. Procurement departments should switch to crisis-management mode to help companies reduce troubles, counter the crisis's effects, and set themselves up to prosper in the future.
New Crisis and the New Challenges
While procurement can again play an essential role in recovering from a crisis, businesses need to take a unique approach to the function of addressing a range of new concerns. In a recent survey, top procurement leaders noted key differences between recovery efforts after the global financial crisis back in 2008 and what's happening now. Then, most organizations focused on strategies to recover from the economic effects of the recession. Today, in addition to improving profitability and finding ways to save money, businesses face the additional challenges of changing supply-market dynamics, changing ways of working, more and more volatile demand, and protecting their supply chain to make it less exposed to disruption.
Travel &Transport lockdowns and Supply Shortages
When the pandemic disturbed deliveries, it highlighted the problems in business procurement. Most companies have planned to increase their supply chains' resilience, and they are willing to give up some short-term efficiency to get it. Developing relationships with more diverse suppliers helps businesses resist further disruptions in supply availability.
Changing Market Conditions and Value Pools
The pandemic upended market conditions and value pools in many industries, for instance, expanding value pools for IT companies with online platforms that help remote employees communicate and collaborate while adding pressure to construction, manufacturing, and airline industries. Traditional models are being overturned, growing global sourcing now potentially giving way to the regionalization of supply, and lean inventory targets are being reset in favor of higher buffer stock.
Scarcity Due to Unpredictable Demand
Early in the pandemic, an increase in demand and supply interruptions created shortages of consumer goods such as sanitizers, bleach, etc. Now, real estate may see increased demand for selected types of services as governments allocate resources to promote residential projects. Procurement professionals in such businesses will need to collaborate even more closely with sales and demand-planning teams to quickly predict and react to market shifts quickly.
New Ways of Working
Remote working was becoming increasingly popular even before the pandemic. Now, forced social distancing accelerated the reimagining of the workplace – especially the switch to remote work – faster than almost anyone could have expected. As in other departments, remote work has changed how procurement teams operate. Team meetings, vendor site visits, negotiations, and other interactions went virtual – all calling for new ways of working.
How to Recreate Procurement Function
This pandemic revealed that companies must do more to better understand their demands, build sustainable relationships, and encourage new and innovative product and service development. It will make businesses stronger and ensure continuous service and reliability within the purchase-to-pay process.
Here are a few strategies that will help procurement teams address the present situations and set up their companies for success.
Develop Supply-Chain Flexibility
As supply chains become global and interconnected, they face a range of challenges, including a multi-polar economic system, and risk of mass healthcare events, etc. A study stated that in the last couple of years, one company in twenty had suffered a supply-chain interruption costing at least $100 million. Businesses with complex supply-chain networks, such as automotive and technology are especially vulnerable.
The current situation is the perfect time to do a detailed assessment of supply-chain risks and manage them more thoughtfully. Organizations can create better transparency by working with suppliers to gain information about their next-tier suppliers and their upstream value chains. Business continuity planning can help you take procurement to a new level, designing emergencies not just for a vendor to go offline but for entire countries to be inaccessible. Advanced simulations of possible supply-chain disruptions can find out hidden vulnerabilities. In a recent survey conducted by a leading procurement firm, an electronic manufacturer stated that based on a stress test of its supply chain, they have found that around a quarter of spend was at high risk – concentrated in three critical component categories. After implementing a multistep plan addressing 100 suppliers, they have reduced the high-risk spending by around 40%.
Renegotiate Supplier Contracts
Renegotiating contracts instead of terminating them is a proactive way to improve cost savings and reduce risk during a crisis.
Procurement teams must be aware of what is essential to your organization and what the negotiable and non-negotiable are before contacting the other party. Then, identify a contract for which you think you can negotiate favorable terms. Procurement professionals should familiarize themselves with the rights and obligations of both parties. It helps understand the external factors that could influence the negotiation.
After the COVID-19 crisis, many businesses have started to implement force majeure clauses in their contracts to protect themselves against contractual obligations. If your vendor is looking to rely on a force majeure clause, they would have to justify a connection between the pandemic and their failure to accomplish the performance commitments mentioned in the contract. If your organization does not have a force majeure clause in the contract, it is recommended to renegotiate and include such a clause.
Successful contract renegotiation needs quick access to contact terms and renewal dates, introducing advanced spend analytics that can help reduce spending and support your savings goals. Also, ensure that all communication during the renegotiation process is well documented to avoid unnecessary confusion and protect you in case of any legal action.
Zero-Base Category Policies and Value Creation
Businesses are reassessing individual spend categories to make the most of shifting market dynamics and address the risks posed by changing value pools. After the COVID-19 pandemic, the most dramatic value-pool changes occurred in the manufacturing and transportation sector, which were among the sectors most affected by the forced shutdowns. To recover the potential value of the shifts created, procurement professionals may need to completely rethink their policies for the affected categories. To create value instead of simply renegotiating contracts, your procurement professionals can consider how the company's work practices will likely change in the future as flexible and remote working grows.
Procurement teams need to minimize risk by creating contracts to build performance incentives. Instead of contracting with IT suppliers based on time and materials, procurement departments can link vendor payments to performance. Or they can agree on a switch to subscription-based contracts that link payments to usage or outcomes, which can enhance performance and cut upfront capital costs.
Transform to a New Working Model
To lead in the new normal, purchasing teams need to change how they function and collaborate with internal and external stakeholders. Implementing an agile working model can help procurement functions scale up or down quickly to respond to sudden challenges.
The new way of functioning requires new skills, data scientists are becoming increasingly common in procurement departments, and demand for data capabilities is growing across the function. Businesses need to think about the soft skills required to develop solid partnerships with suppliers and collaborate more effectively with internal tasks across the company in a more agile way. This will need hiring new talent and developing the existing talent. Companies need to adopt new training methods and digital tools to engage experienced employees and develop their talent. Businesses need to adopt a continuous learning culture to be successful in the new way of procurement.
Adopt Digital Technologies
The quick adoption of new ways of working that the pandemic necessitated enforced businesses to increase the shift to digital. As remote working becomes the new normal, digitization can be a significant enabler of effective collaboration across functions. Organizations can enhance collaboration in the procure-to-pay process by adopting an online procurement platform. The system can change how companies procure goods and provide greater visibility into the procurement's interconnected processes. The system reduces operational uncertainty as businesses can prevent bottlenecks in the buying process before they arise. It also enables procurement teams to focus on strategic priorities as the advanced capabilities can take over their routine tactical activities. Advanced spend analytics provides new insights and opportunities that together create new forms of competitive advantage.
Conclusion
Procurement can drive a company's pandemic recovery effort. Businesses need to completely recreate their purchasing function to improve the value that they can deliver. Implementing stronger, scalable practices and an advanced procurement system will pay off in the short term and help companies emerge stronger and better prepared for any future crisis.