Business
7 Steps to Building a Managed Services Business
Your organization has undoubtedly realized how difficult it is to create a managed services business. Compared to hardware, software, and more conventional service models like professional, support, and field services, the managed service provider model is radically unique. Follow this advice if you need help making this change.
In other words, you are not alone. A survey shows that more than 70% of TSIA members have started or are building managed services firms.
However, managed services are a dynamic industry. Standardization of the offer, specialization of sales, scalability, automation of delivery, and optimization of client governance have all received a great deal of attention, even though many of the value propositions remain the same, such as total cost of ownership (TCO) reduction, risk aversion, accelerating the adoption of next-generation technology, etc.
Carrying Out The MSP Business Model
As soon as an MSP business model is in place, the focus of service providers should shift from strategy to implementation. The key to the success of any company model is the process of onboarding new customers. This first action is crucial to the success of your customer connection. Managed service providers should record and standardize the process to ensure consistency.
During onboarding, businesses often examine the client's IT resources and identify any unique needs concerning niche technologies or industry verticals. The procedure's overarching goal is to ease the customer's journey from first contact through the sales process to continuing support. A customer advocate and an onboarding manager are two examples of MSP staff that could be hired.
Advantages and Disadvantages of Managed IT Services
One must weigh the benefits and drawbacks of managed IT services before deciding whether or not to start a managed service provider (MSP) firm or invest in one.
Regular, dependable income may be planned for Customers to pay a recurring charge each month for access to managed services. Contrasting the uncertainty of income generation from one-off contracts, this method delivers a regular flow of monthly recurring revenue (MRR) for the MSP. Investors have been drawn to the MSP industry partly because of the predictability of MRR. So, it's good for the entrepreneur to know that there is an exit plan, even if it has yet to come time to use it.
Possibility of increased profits Many successful businesses today began as resellers and then shifted to MSPs. As hardware margins shrank, those businesses looked to services for increased profits. Service providers can handle more clients with the same number of personnel thanks to MSP business management software and other automated technologies.
Possibility of a wider range of assistance If a managed service provider (MSP) can establish a profitable base with one service, they will be able to expand into related markets, such as IT strategy consulting and data backup and recovery. When customers have more demands that the MSP can meet, they are less likely to leave in search of another provider, which helps the MSP reduce customer churn. Revenue per subscriber each month is also increased by add-on services.
Access to fully developed technologies, In the beginning, MSPs either created their tools from scratch or used general-purpose data center management software. A plethora of specialized software is available now to help MSPs run their operations. The infrastructure of a managed service provider can be held together by-products like RMM and PSA (professional services automation).
Steps to Building a Managed Services Business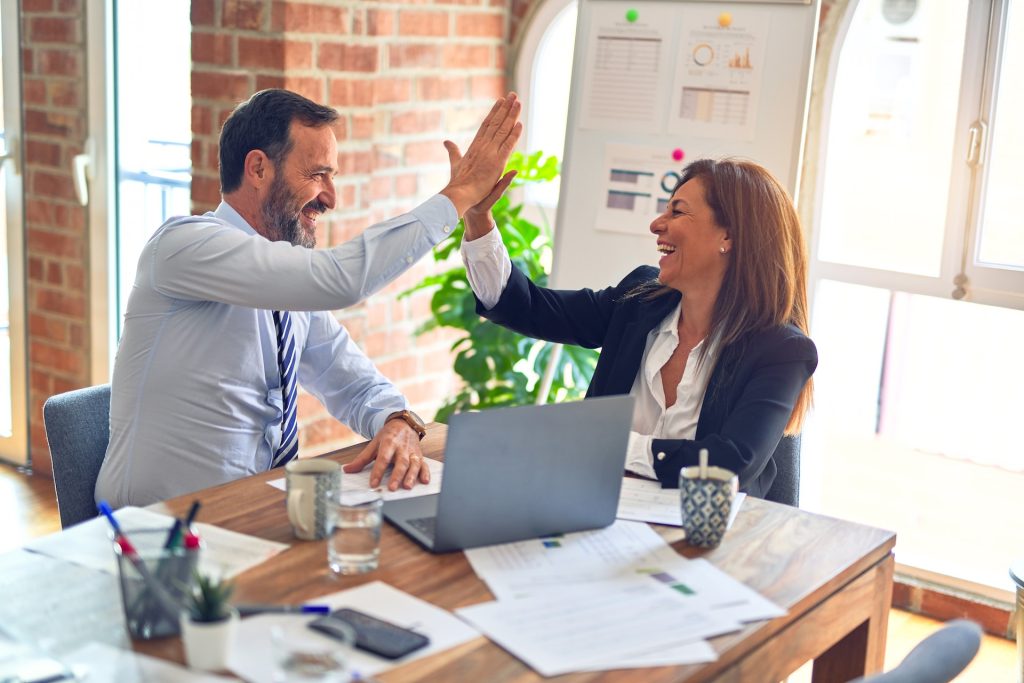 1. Write Down Your Plan
Refrain from assuming that a compelling PowerPoint presentation and an Excel spreadsheet outlining income and expense estimates will suffice. Although beneficial, they are woefully inadequate.
A well-written strategy plan may help you concentrate your efforts and get support for your endeavors. The MS business plan must include every facet of the company, from offer and sales to marketing and delivery to finances and supplier management. All of those above should have quantifiable and checkable goals included in the strategy paper. Make these goals quarterly targets that will be evaluated regularly by the leadership team.
2. Create a Plan For The Organizational Structure
Assembling the game sounds straightforward enough. But putting it into action is really difficult, so investing money in the correct people and equipment is important. Managed services, like any other firm, include departments like offer management, sales, marketing, delivery, finance, etc. To do these tasks well, managed service providers need a very different set of skills and business knowledge than a company that sells a physical product.
3. Details of the Deal, Please
This proposal is the cornerstone of our managed services company. If you mess up, your development will be sluggish and uncomfortable. The offer has to be customer-centric, which frequently means going against the grain for a digital firm.
The deal should center on relieving the problems the consumer is having as a result of their gadgets. It might be financial pain, operational discomfort, etc. Managed services are where it all begins for a software firm with an eye on results.
4. Specialization in Sales
Managed service sales differ from technology and attachment service sales (Support, Field, and Professional Services). Because the offer is focused on results, the sales resource needs to understand the technology being managed, the operations necessary to manage the technology (at least at a high level), and the customer's finance operations. Transactions of this kind are more difficult to quote and close. The choice is usually made by a C-suite executive or the vice president of a key business unit. No, not the information technology department. It is an influencer.
5. Provision of Services
Just as selling managed services is different, providing managed services is different. Delivering something is not only your operation; it is also the customer's operation. The success of the offer depends on the method chosen for delivering it. In other words, the delivery must be proactive, predictive, and preventive. Integrating standardization, scalability, and automation is essential. When it comes to managed services, there is no other process that has a larger influence on revenue and satisfaction levels than delivery.
6. Services to Customers
If the customer is satisfied, they will refer other potential buyers. Customer sentiment is an issue that the client operations team must address. The interaction with top-level management occurs here. They represent the company in the public eye. This group must prioritize customer satisfaction, contract efficiency, contract renewals, and upselling and cross-selling to succeed.
7. Handling Money
The financial department is either a lifesaver or a headache when working with managed services. An individual inside the managed services group must be more familiar with the company's finances than anybody in the finance department. Another major distinction between a product or attached services firm and a managed-services business is how the books are kept. For each of the following, you need to consider different things: forecasting revenue, recognizing revenue, figuring out gross and net margins, and making continuous investments in resources and operations.
Many rapidly expanding managed services organizations with compelling offerings and talented employees failed due to inexperienced management of their finances.
Conclusion
Understanding these seven factors is essential, but it will only cure some of your difficulties or ensure your success in managed services. But if you don't give serious attention to even one of them, you may have a fatal fault that prevents long-term success.