Tech
An Overview of Cloud Services Based on Deployment Models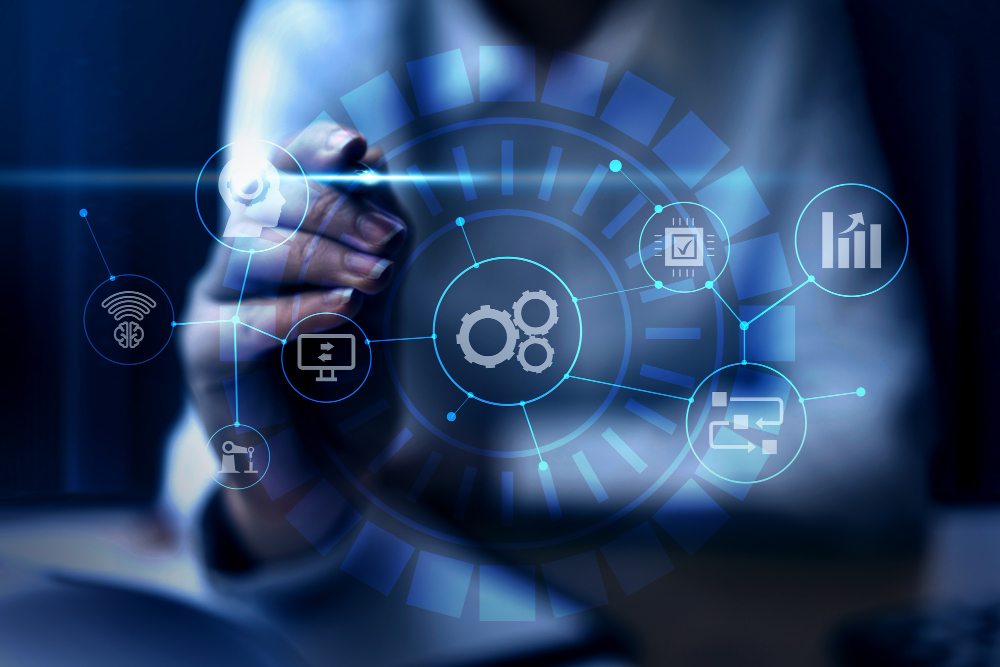 The cloud offers several interesting prospects for companies to rethink, reuse, and relaunch their operations. Over the last decade, its importance has grown as more companies depend on it for reduced production times, productivity, and broader expansion. As a component of their online strategy, it aids in achieving their long-term digital objectives.
However, whatever cloud model is best for your company will depend on its specific data storage, computation, and networking requirements. Picking the correct cloud service methodology among the many available is crucial. It would guarantee that your company has access to the necessary tools in terms of speed, scalability, privacy, security, compliance, and cost efficiency. There are many possible deployment strategies, and it's crucial to get familiar with each one and the challenges it may address.
Selecting a Cloud-Based Deployment Strategy
Decision-makers in the IT sector would be wise to tailor their cloud deployment model to each workload rather than adopting a blanket strategy. The first step is to assess your application's requirements and dependencies in light of your business's objectives and primary drivers.
It would help if you thought about the possibility of a shift in your objectives. Some workloads, for instance, may begin in the cloud because of the requirement for rapid market time, but the transition to a cloud environment later on to increase control and total cost of ownership. Listed below are some high-level principles to help you get going.
Cloud storage is the way to go when you need to keep your data safe, private, and secure.
Safeguard private data, including inventions and patents
Achieve data compliance or data sovereignty
Maintain a high degree of accessibility
Use the public cloud when you have to do any or all of the following
Rapid expansion and a shortened time to market
Carry out tasks shortly
Spend money wisely from the outset.
Reduce Stress On Existing Information Technology Infrastructure
Keep in mind that most businesses will need a combination of public and private clouds to suit the needs of each application to achieve workload optimization.
Selecting The Appropriate Cloud Deployment Strategy
Picking a public cloud methodology is not a one-and-done affair. Instead, businesses need to choose a model for each task individually. First, figure out what you're looking for and how much help you'll need for your application. You may think about the following before making a final decision:
Usability: How well-versed and educated are your staff members? How much time and money do you have to train them? What is your budget for a deployment strategy? Find out how much you may save by prepaying for services like subscriptions, maintenance, and updates.
In terms of scalability, how are things going right now? What happens when there's a lot of demand for your system? Legality – Do any restrictions in your nation that might affect the implementation? To what extent are you expected to follow established norms in your field?
Concerning The Confidentiality Of The Information Gathered, Have You Implemented Stringent Protocols?
Each cloud deployment option offers something different, which may help your company succeed. The cloud provider is a great entry point for small and medium-sized organizations. In addition, you may move to a new deployment strategy as your needs evolve. Using the cloud above deployment methods, an efficient plan may be built to meet your requirements.
Is It Worth It to Implement a Multicloud Strategy?
The multi-cloud approach seems to be the next logical step in the development of IT, given the variety of cloud services at your disposal. Ninety-three percent of businesses now operate in multi-cloud settings, which means they use services from more than one cloud provider.
With multi-cloud adoption, you can increase efficiency, capitalize on economies of scale and build a robust infrastructure by strategically distributing cloud administration activities across various providers.
Many banks and other financial institutions now use the cloud for mission-critical components of their IT infrastructure, and as a result, adopting a multi-cloud strategy may have enormous advantages. With the proliferation of SaaS solutions ranging from data solution providers to file sharing & partnership services, businesses could use a solution that allows them to take advantage of these cloud services without requiring their employees to acquire any additional hardware or Software than is necessary.
How To Assess Risks In The Cloud And Select The Best Deployment Method For Your Company
There are many factors to consider when selecting which cloud deployment strategy is ideal for a company. Further, the cloud platform models must be considered when deciding which cloud deployment strategy is best for a company.
PaaS, or Platform as a Service, makes deployment simple. This service is invaluable for authentication, payment processing, data access, and building and maintaining a scalable and reliable infrastructure. The cloud infrastructure takes care of everything from processing to memory to storage, making life easier for programmers. PaaS may also be used to create the actual app.
Online Software and service delivery are the focus of Software as a Service (SaaS). This opens up the service to a large number of people. Access to the services and apps is provided through the internet, while the Software used to supply them is centrally maintained. Updating, patching, securing, etc., may all be handled by the service provider or the end user, thanks to the centralized administration of programs. Email, help desk services, logistics tracking, sales and marketing progress monitoring, financial services management, managing customer relationships, etc., are all areas where SaaS might be useful.
What Is Iaas?
This lays the groundwork for installing servers with various OSes and bespoke applications. On-demand access to services, including resource delivery, dynamic scaling, utility-based pricing, multiple-user support, etc. Those without the resources to invest in hardware but who need to expand quickly will find IaaS particularly useful.
The service above models and infrastructure are used to develop cloud deployment models. Businesses and organizations may choose the cloud deployment plan to supply all necessary services based on the best service pattern that meets their requirements.
Features
Ease of use and setting up
Confidentiality and Safety of Data
Ability to scale and adapt
Cost-Effectiveness
Reliability
Pros
As a service, applications are available online.
The apps are always accessible online and may be modified and personalized.
Cloud applications do not need the installation of any additional software.
The PaaS paradigm of cloud computing provides access to a set of online resources for creating and releasing software and a runtime environment for applications.
The cloud's network connection makes its resources accessible to clients of all operating systems and hardware configurations.
Cons
Failed Isolation Attempt
Removal of Data That Isn't Completely Erased
The Management's Sacrificed User Interface
Secure the Deal
Confidentiality and Safety
Conclusion
In recent years, cloud computing has become a popular choice across industries, and this trend is projected to continue. Cloud deployment is a viable choice for organizations seeking to expand their operation in a highly competitive market because of its scalability, low cost, and improved control.