Trending
All Time Disney Movies and Shows in Chronological Order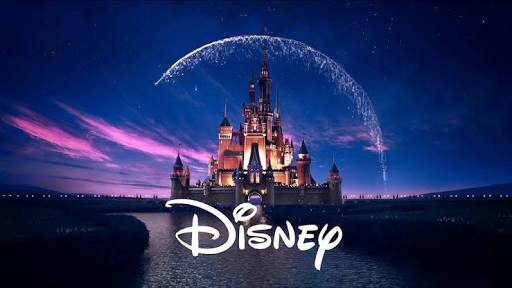 Walt Disney Classics Disney lies at the heart of every child. Be it the "Happily Ever After" of the princesses or the tales of Dumbo and Bambi, everything will fill your heart with utmost joy. The Disney classic films are many in numbers.
Chronological Order of All Time Disney Movies and Films
Disney Movies and Shows in The 1930s:
Snow White and the Seven Dwarfs – December 21, 1937; Here begins the tale of the first-ever Disney Princess. Snow White is exiled by her evil stepmother. She is trying to kill her. To save herself, Snow White runs into the forest where she meets seven dwarfs and befriends them.
Disney Movies and Films in The 1940s:
Pinocchio – February 7, 1940; Pinocchio is a marionette. He must earn the right to become a real boy by proving that he is virtuous, truthful, and brave.
Fantasia – November 13, 1940; Fantasia is one of the Disney Classics. Being one of Walt Disney's boldest experiments where he tried blending animated imagery with classical music. Here began the career of the legendary Mickey Mouse.
Dumbo – October 23, 1941; Dumbo is a unique elephant. He was enormous ears. He is always made fun of. One day he meets a small mouse who motivates him to utilize his talent.
Bambi – August 12, 1942; Bambi is the tale of a young fawn who is chosen to be the prince of the forest. In his life, he learns the importance of love and friendship and how to protect his near and dear ones.
Saludos Amigos – August 24, 1942; Saludos Amigos is a result of Disney's creativity set in South America.
The Three Caballeros – February 3, 1945; Set in Latin America, this is an adventurous journey that includes Donald Duck, Carioca, and Panchito.
Make Mine Music – April 20, 1946; This is a musical compilation of 10 animated shorts by Disney.
Fun and Fancy-Free – September 27, 1947; Fun and Fancy-Free is a piece of delight that sparkles with charm and has a rich history in classic Disney moments.
Melody Time – May 27, 1948; It is a compilation of animated tales revolving around music in the 1940s.
The Adventures of Ichabod and Mr. Toad – October 5, 1949; It is an animated adaptation of the two pieces of classic literature-"The Wind in the Willows" and "The Legend of the Sleepy Hollow".
Disney Films and Shows in The 1950s:
Cinderella – March 4, 1950; When Cinderella's dream of attending the Royal Ball is shattered, Fairy God Mother comes to her rescue.
Alice in Wonderland – July 26, 1951; Adapted from Lewis Carrol's novel, Alice is a young and curious girl who follows a rabbit down his rabbit hole to Wonderland; a place where logic and reality do not exist.
Peter Pan – February 5, 1953; Peter Pan and his friend Tinker Bell are fairies. They fly to the island of Never Land to fight Captain Hook.
Lady and the Tramp – June 16, 1955; Lady is a pet dog. After Jim and Darling get a baby in the house, she feels neglected. This is a classic romantic story of two dogs from two different backgrounds.
Sleeping Beauty – January 29, 1959; A newborn princess is cursed by a witch to die on her 16th Birthday. However, a fairy alters the curse. The princess will go into a deep sleep when she turns 16 and wakes up only after being kissed by her True Love.
Disney Films and Movies in The 1960s:
One Hundred and One Dalmatians – January 25, 1961; Cruella de Vill is an evil woman. She wants to make a fur coat out of the skin of 101 dalmatians. She hires a group of thugs to kidnap them.
The Sword in the Stone – December 25, 1963; Merlin is frustrated with living in a Medieval massacre. He uses all his powers to turn a weak little boy into a legendary hero.
The Jungle Book – October 18, 1967; Mowgli, a human child was raised by a pack of wolves. The jungle is his home. When Shere Khan threatens to eat him, everyone suggests Mowgli leave his home and live with humans.
Disney Movies and Shows in The 1970s:
The Aristocats – December 24, 1970; A retired old lady is living her last lavish days in Paris. She passes down her will to her four dear cats. A greedy butler tries to steal it and kidnaps the cats. However, he has a face in a group of retired army dogs and stray cats.
Robin Hood – November 8, 1973; The greedy prince of Nottingham orders the Sheriff to take unjust taxes from the people. Robin Hood, an outcast, an exile, forms a gang in Sherwood Forest to fight against the injustice of the Sheriff.
The Many Adventures of Winnie the Pooh – March 11, 1977; Sebastian Cabot narrates the adventures of a funny bear and the rest of the members of the forest.
The Rescuers – June 22, 1977; Bernard and Miss Bianca are two New York City mice. After getting to know that Penny, a little orphan is abducted by an evil mistress Madame Medusa, the two members of United Nation's Rescue Aid Society set out to free her with the help of their other animal friends.
Disney Movies and Films in The 1980s:
The Fox and the Hound – July 10, 1981; Tod the fox and Copper the hound develop deep friendships during their childhood. However, as adulthood approaches, they give in to peer pressure and distance themselves.
The Black Cauldron – July 24, 1985; Taran and his friends are out on an adventure to find a black cauldron that possesses the power to create an army of unstoppable soldiers. But, they have to fight the evil Honoured King to be successful in their mission.
The Great Mouse Detective – July 2, 1986; Hiram the toymaker is kidnapped. Basil the detective takes over the case. While investigating he finds out the kidnapper is his biggest nemesis, Professor Ratigan.
Oliver & Company – November 18, 1988; Lost in New York City, Oliver meets a lazy mongrel Dodger who helps him find food. Oliver's life changes when he meets Jenny.
The Little Mermaid – November 17, 1989; Ariel is in love with the human prince, Eric. Ursula, the sea witch uses this to her advantage to exile Ariel from the ocean.
Disney Movies and Shows in The 1990s:
The Rescuers Down Under – November 16, 1990; the Rescue Aid Society is back. Cody and the eagle have to be saved. So the team flies to Australia and gets help from an adventurous Kangaroo rat.
Beauty and the Beast – November 22, 1991; Belle's father is held hostage in the castle where the Beast lives. Belle agrees to live with the Beast, in exchange for her father's freedom. There she unfolds many hidden mysteries.
Aladdin – November 25, 1992; Aladdin is a common mischief-maker. He falls in love with Princess Jasmine but can't marry her because they are not equals. He discovers a magic lamp that changes his life.
The Lion King – June 24, 1994; Simba is a pampered cub of the Pride Lands. His life changes forever after a very sad incident. He finds a new life away from his home. Years later when he returns, he finds out Scar, his wicked uncle is on the verge of destroying his home.
Pocahontas – June 23, 1995; Pocahontas has the dream of getting married to a prince named Smith. However, her father Chief Powhatan has different plans for his daughter.
The Hunchback of Notre Dame – June 21, 1996; Quasimodo is a differently-abled bell ringer. He stands up to his evil guardians to save a gypsy girl, Esmeralda.
Hercules – June 27, 1997; Hercules is the son of the Greek God, Zeus. Hades has cursed him to be half-god and half-mortal. Hercules discovers his immortality while Zeus tells him to return to Mount Olympus.
Mulan – June 19, 1998; Young Mulan disguises as a man and joins the army to save the life of her father.
Tarzan – June 18, 1999; Tarzan was raised by a group of mountain gorillas. After spending his entire life in the jungles, he discovers he is a human. Tarzan is in the dilemma of choosing between civilization and jungle life.
Fantasia 2000 – December 17, 1999; Fantasia 2000 is a remake of Disney's original idea of making music and animation merge.
All Time Disney Movies, Films and Shows in The 2000s:
Dinosaur – May 19, 2000; The green paradise of Dinosaurs is destroyed by the meteors. While the herbivores try to find a place with ample greenery, the carnivores chase them.
The Emperor's New Groove – December 15, 2000; Emperor Kuzco must save himself from the evil clutches of his devious advisor Yzma before she finishes him off.
Atlantis: The Lost Empire – June 15, 2001; Milo Thatch, an adventurer, joins a group of explorers to find the unknown lost island of Atlantis
Lilo & Stitch – June 21, 2002; Stitch is an alien creature who looks like a dog. He has come to earth after escaping prison. Lilo finds him in an animal shelter and adopts him.
Treasure Planet – November 27, 2002; While journeying across the universe as a cabin boy, an impulsive teen discovers that his best friend is a scheming pirate with an evil mind.
Brother Bear – November 1, 2003; It is an animated comedy-drama film series.
Home on the Range – April 2, 2004; Three cows are determined to save their farm from a greedy outlaw who he aims to capture.
Chicken Little – November 4, 2005; Chicken Little and his friends save the world from ending.
Meet the Robinsons – March 30, 2007; Lewis is a little genius who was abandoned in an orphanage. He creates a time machine to meet his mother. In the course of many events, he meets Wilbur Robinson and his family.
Bolt – November 21, 2008; Bolt is a dog who stars in a superhero television show. He starts believing his powers are real and takes over critical missions.
The Princess and the Frog – December 11, 2009; Tiana is a waitress with a simple life. She kisses a frog prince to turn him into a human and they both set out on a hilarious adventure.
Disney Movies and Web Shows in The 2010s:
Tangled – November 24, 2010; Rapunzel is locked up inside a tower by her over-protective mother. However, her wish to see the world is close to coming true after she meets a good-hearted thief, Flynn.
Winnie the Pooh – July 15, 2011; A wonderful remake of the adventures of a bumbling bear and his friends.
Wreck-It Ralph – November 2, 2012; Ralph is tired of the bad guy in the video game. He wants to be a hero. He accidentally lets out a deadly enemy and puts the entire arcade in danger.
Frozen – November 27, 2013; Princess Elsa a unique power. Frightened, that she might hurt someone, she escaped from her kingdom. Anna her sister embarks on an icy journey to bring her back.
Big Hero 6 – November 7, 2014; Hiro joins hands with Baymax to avenge his brother's death.
Zootopia – March 4, 2016; When Judy Hopps, a rookie officer in the Zootopia Police Department, gets to know about a sinister plot, she sets out on an adventure to solve the case to prove her abilities to Chief Bogo.
Moana – November 23, 2016; Moana of Motunui has been taught to never go near the sea. However, she defies everyone and sets out on a dreadful adventure to save her island from dying.
Ralph Breaks the Internet – November 21, 2018; Ralph and his friend are determined to save Sugar Rush. They land on a mysterious land of the Internet through a Wi-Fi router.
Frozen II – November 22, 2019; Queen Elsa unfolds dark secrets by following a voice that is calling out to her.