Tech
Hybrid Cloud as a Combination of Different Cloud Models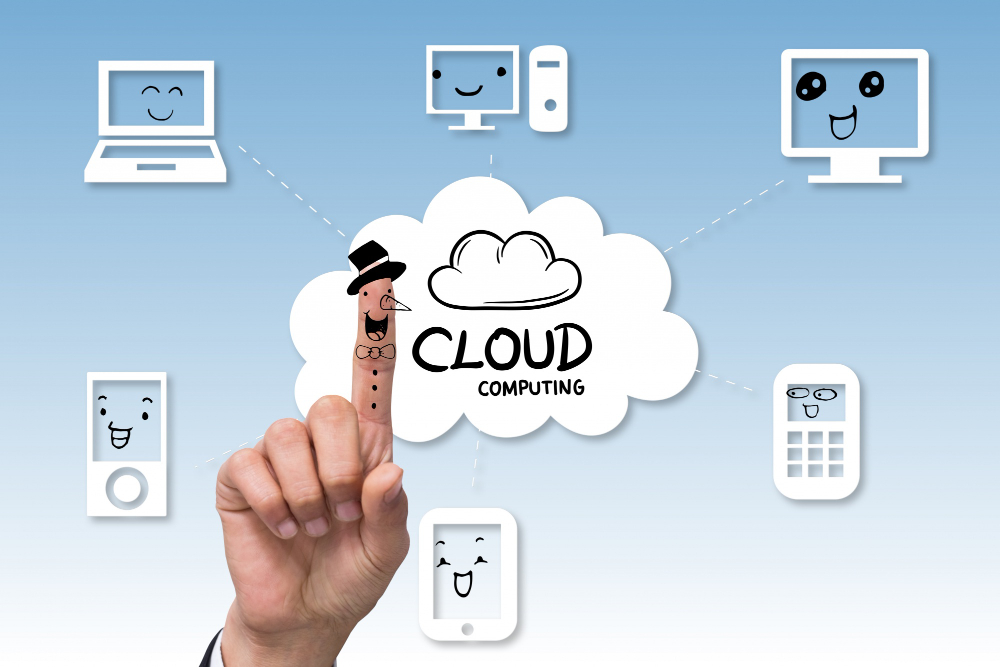 A hybrid cloud utilizes a combination of public, private, and third-party applications to ensure data management. It has become the support system of online businesses these days. The prime benefit of using a hybrid cloud is the achievement of safety and security. Not only that, but you will also be able to access several online platforms easily with the help of multiple online bases. Hybrid cloud computing enables you to surpass the limitations provided by your internal service provider to achieve optimum satisfaction in business management.
What Are The Different Cloud Models In A Hybrid Cloud?
A hybrid cloud is a unique combination of different models that provides the best working environment. You can access every feature on multiple cloud platforms over the internet. It is not only going to help you expand your business but also make sure that you are working within a protected environment. Here are four main types of cloud models used in a hybrid cloud:
1. Public cloud
A public cloud is an open-source platform that provides optimum data management services. Examples include AWS and Microsoft Azure (Software-as-a-Service or Saas). You will also find relevant data computing services in a public cloud, providing great opportunities for working in a beginner-friendly environment.
2. Private Cloud
In a private cloud, the data center is located within the company, and everything goes on inside the company. It is generally regarded as the storehouse of data management for every business firm- be it small, medium, or large. A private cloud offers the best opportunity for internal staff to work according to system requirements.
3. Hybrid cloud
A hybrid cloud is a combination of public and private cloud servers. You can distribute your business prospects between your private storage system and public cloud services. Hybrid clouds are becoming the new age definition of success patterns in businesses.
4. Multi-cloud
You will find various combinations of public, private, and hybrid cloud structures in a multi-cloud. It provides the best environment to work according to the ethics of the company as well as modern ways of business management. Multi-clouds also provide optimum security services for data management.
Public Cloud vs. Private Cloud- Things To Consider
Understanding the vital differences between public and private clouds to use hybrid cloud computing services is important. Top-rated servers across the internet intricately maintain the entire system. Hybrid cloud computing programs can make vital changes in data management and efficiency. You will get everything that you were looking for, that too, within a protected system that is not easily accessible.
Points of distinction between a public and private cloud
Payments
A private cloud has a higher range of investment, mainly because of the multiple data management factors. Not only that, but you need to maintain the core financial structure of your company to complete the payment processes. On the other hand, a public cloud shares various responsibilities on a pay-as-you-go basis. You only need to pay for the required services, not the whole package.
Availability
A private cloud has Limited access to scalability features. Moreover, access to excellent tools and techniques is unavailable in private clouds. On the other hand, public clouds have more available features making them a more advanced data management method. However, it fails to provide optimum data organization facilities that private clouds secure daily.
Security
A private cloud has security features mainly handled manually by the internal staff. On the other hand, you will get optimum security services in public cloud computing services. However, you must choose a standard service to ensure that your data remains protected on a third-party platform.
Hybrid Cloud Cases To Look At
To know about hybrid cloud computing in detail, you need to understand how it works. Firstly it is not just a web of multiple networks that requires more time and energy. You can focus on the overall aspects of your business by just looking at a list of services available on the cloud. It becomes even more interesting to note how hybrid clouds bring the best results with advanced tools and techniques. Here are some hybrid cloud cases to understand its working in detail:
Hybrid cloud computing is cost-effective. It means you can easily cut down on your infrastructure cost with the help of hybrid cloud computing platforms. Moreover, they offer advanced tools and techniques to manage data remotely from any device.
One of the major benefits of cloud computing is advanced data management. A hybrid cloud will help you utilize all the features of both public and private clouds. Accordingly, you will be able to produce optimum results with the best online facilities.
Client interaction becomes quick and easy on a hybrid cloud computing platform. Your main focus should be developing your online business based on client feedback. Hybrid cloud computing helps you organize your data according to the feedback to locate and fix errors easily.
Hybrid cloud computing has become the backbone of online businesses providing optimum IT services. It includes effective content creation, SEO, and data optimization goals.
Conclusion
You should know the benefits of using hybrid cloud computing services in your business. Only then will you understand how it provides a great advantage for your long-term business prospects. Additionally, the idea of protection and security is much enhanced in a hybrid cloud. Once you start using the features, you will understand how your business data is efficiently handled, even by third-party applications. There is no fear of unwanted access, and you can easily expand your business across various platforms over the internet.