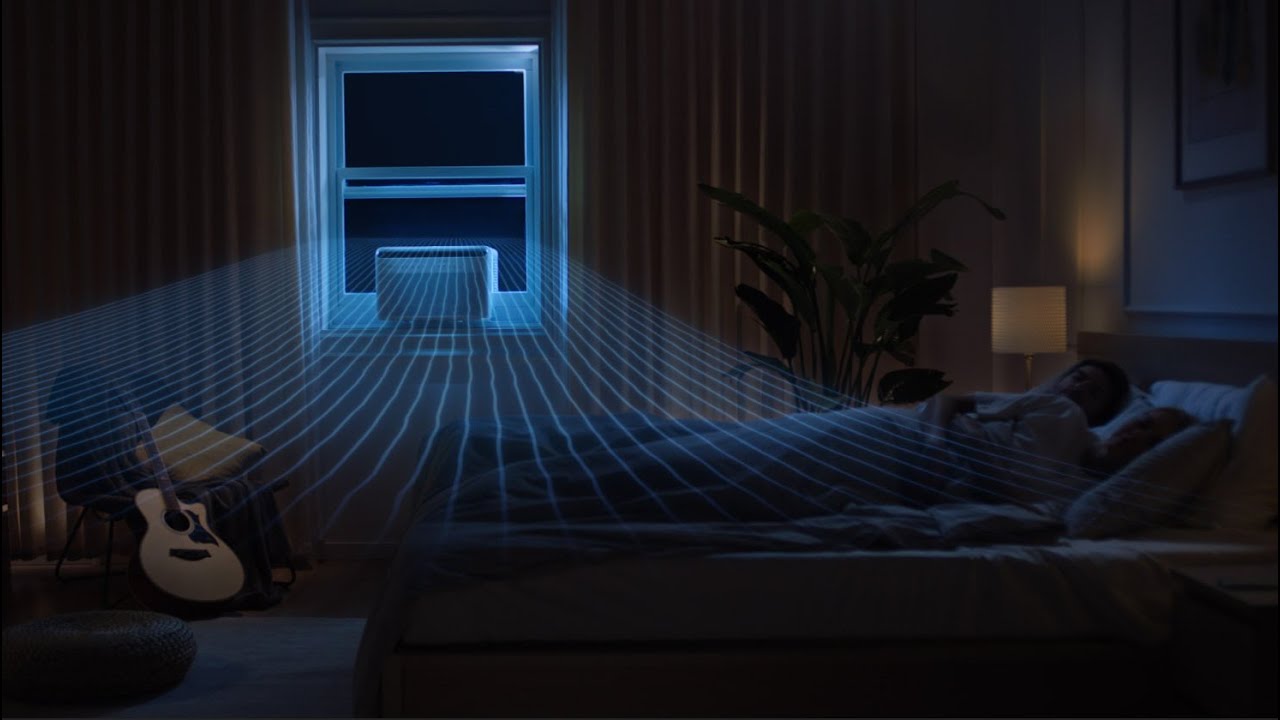 Want to know what special with Midea u shaped reinvented window AC? Yes, here will be providing the idea of how this U Shaped Window AC advancing a unique experience to the users. Of Course, in the old days, you might have experienced this kind of Window AC models. After the invention of Split AC and other Mini Portable AC's, the era is changing a lot. This is nothing but a window AC giving users a different experience on using it.
What is actually coming into your mind while hearing about Window AC? Want to break the wall and connect the living space and most of them hated that. Thereafter the era of split AC made it a perfect solution to this concern. No need to break walls, easy to save your electricity bills, and more perfect for the users. Even every positive side has equally had a cons side, likewise, Split AC got some.  We are not talking about the cleaning and repairing the issue and concerning How to repair your AC at home, we made an answer to it. Midea AC u shaped bringing an alternative solution for the concern to entire users.
Midea U Shaped Window Air Conditioner Features
Usually with a one-window room of the home or in office and it is hard to fix an AC unit, people have to spend too many expenses to get fixed. Moreover, if you are buying a wall AC, you need to break or close that opened window where you found fresh air. Midea u shape inverter window air conditioner is changing the era of the Air Conditioning unit to make more user friendly on this aspect. Obviously, other than split AC, Window's AC comes in a single unit, there won't be any indoor and outdoor separately. Similarly, this u shaped window ac unit comes in action before the users with more advanced features.
Midea window air conditioner reinvented design allows your shutter to open & close in separating the 2 parts of the AC. The facility of supporting fresh air to come inside only at your needs. Oh YEAHHH… Sound's Incredible and you don't want to miss this opportunity anymore. However, after reading this Midea window u shaped ac reviews and price you mind will definitely blow for sure.
Midea u Shaped Ac Reviews
Midea U shaped window AC appearing before the users in a much more airtight seal following the window is effectively locked. However, at the time when you need to switch on your AC, you can close your room window alternatively. With an uncomplicated just 3 steps, without any technician's support, you can easily fix it at your comfort. The U shape window reinvented air conditioner comes into the market with a supportive snap bracket. You need to tighten the screw at the bracket at your windows were you need the arrangement. Fasten the side arms and happily close the windows after tightening the brackets. here you may also read about the Best Portable Air Conditioner.
Midea U Shaped AC is delivering airflow around 20 feet/6 meters, despite, you can save the electricity. Moreover. The unit should effortlessly cool the most substantial spaces, whether it a small room or a medium level, that doesn't matter. Once you need to turn off and need to open the window, that's also made simple. Just turn off the power unit connecting the U Shaped AC powered by Midea.
Prices of Midea u shaped Reinvented Window AC 
This is not lightweight to carry wherever we go, but, if you are looking for portable AC like the cooler, this can be an alternative. In the sense, the brackets can be easily removed and connect to any place you wish. Likewise, you are taking advantage of finding a technician as well as a carrier. Well, this is cheaper in the online portals as well as in our local market in the coming days.
Midea u shaped window ac best price in Global and in India are following. It is generally coming to our market at the price based on the BTU powered in it. Such as 8000 BTU 1 Midea window ac price coming around 339 USD [Approx. 25620 INR]. Even though, with the same feature but on 10000 BTU 1 Midea reinvented window air conditioner best price is ranging 399 USD [Approx. 30000 INR]. Likewise, Midea u shaped window ac unit is also available for 12000 BTU and its price ranges around 459 USD [Approx. 34600 INR]. As per the user's interest and by consulting the technician as per the Sq. ft. of your living, you can purchase it.
Midea U shape Air Conditioner is one of the Best AC Product
On the basis of Midea U Shaped reinvented window AC price, you can buy and you don't need to worry about the notice producing generally by window AC. The closed format of windows preventing AC is preventing the notice to the surrounding and you will feel like "AWW". This is the best technology ever going to bring a hit in the portable AC units. What're the benefits that you are getting a meditation to feel like an experience and 9 x voice control action? Even though you will be saving 35% of your monthly electricity bill and sounds you are lucky as well. here you may also check out Nexfan Ultra Portable and Powerful Air Cooler.
The Midea AC is Wi-Fi- equipped and sounds amazing facility that it right?  Moreover, it can be regulated from anywhere within the cloud handling the Midea Air app on iOS as well as Android. Oh Wow!!! That sounds brilliant and never fund that technique before in your life. You can also manage voice instructions with Alexa or with the help of a Google Assistant if you favor.
[FAQ] Frequently Asked Question on Midea U Shaped Window reinvented Air Conditioner
·       Does this open and close facility make an issue with brackets?
As the brackets of this AC is built with the specially designed arrangement and tested successfully. Furthermore, Midea Company is giving the warranty and customers no need to get worrying about this aspect. After all, the materials used for building the brackets are highly durable and will provide long-lasting experience.
·       Is that an Individual able to fix the brackets and does he/she able to shift to a new place?
Yes, Of course, you feel free to move easily this AC without any third party. However, the AC is not much bulky or even tough to live like what we see traditional times. This technology is bringing a much-appreciating user experience. Customers no need of imagining like the AC will be going to get broke if it moving here and there.
·       Does this produce noise issues as it is protecting a single-window right?
As the bracket arrangement is preventing unwanted noise it will be arranged in a tightly closed manner. Like as said above, the noise will be going outside and you will just hear the flowing air sound only. Furthermore, if you fail to close the window tightly, there will occur some noise, else it is safe for a tight sleep.
Conclusion:
Now drop your Midea u shaped window reinvented AC review with us, regarding your experience with it. Midea window ac reinvented will be an amazing deal for your summer and enjoy this summer with this. Get alerted with more simple and trending updates on Gadgets soon or later with Trotons Tech Magazine.