Programming
Motion Graphics and its importance in visual storytelling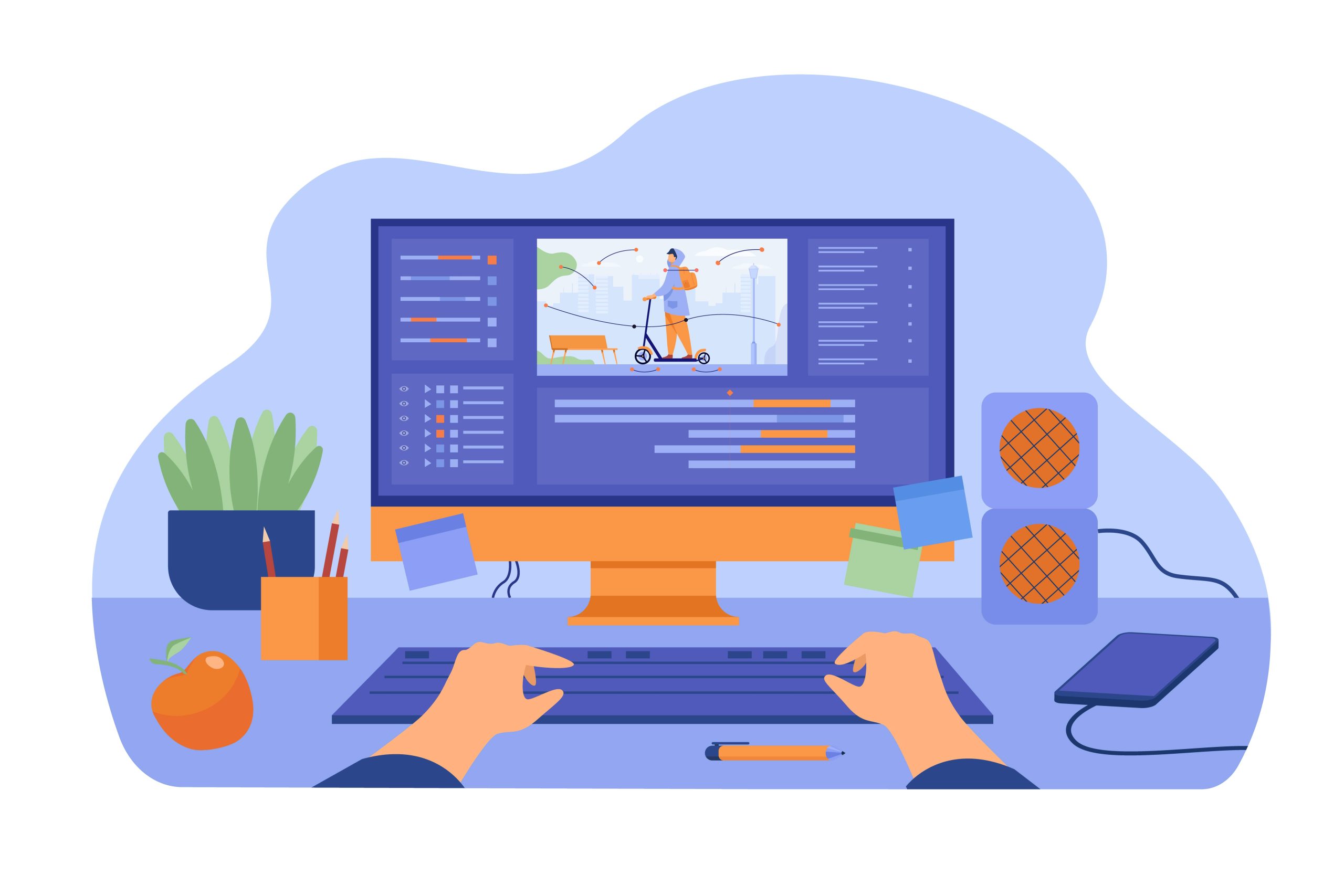 Motion graphics is an exciting field that has gained a lot of popularity in recent years. It combines elements of design, animation, and filmmaking to create engaging visual content. It is commonly used in marketing, advertising, and entertainment industries. In today's world where visual communication is more important than ever before, motion graphics play a vital role in storytelling. It has the ability to convey complex ideas and information in a way that is easy to understand and visually appealing. In this article, we will explore the basics of motion graphics and their importance in visual storytelling.
What is a Motion Graphics Studio?
Motion graphics is a powerful creative tool that spans multiple industries, from film and television to advertising and social media. If you've ever wondered what a motion graphics studio is and how they operate, then this article will help you understand the basics.
A motion graphics studio is where talented artists, animators, designers, and producers come together to create visually stunning animations for various mediums such as videos, films, television shows, or commercials. The final result of their work can be dynamic graphic content that moves fluidly across screens using intricate designs and animation techniques.
The Roles Within a Motion Graphics Studio
A comprehensive motion graphics studio typically includes several key roles that play critical parts in making sure each project gets completed flawlessly. Here are some of the job titles:
Creative Directors: Supervise all aspects of the project's creative execution.
Animators: Bring still elements to life through movement.
Designers: Create visually striking artwork for projects.
Producers: Oversee budgets and timelines to ensure efficient collaborations.
How Does a Motion Graphics Studio Operate?
Like any creative endeavor, the process varies depending on the team's individual preferences. However, there are specific stages involved in motion graphics production that most studios follow:
Briefing Stage: Clients communicate their vision regarding the project while the studio creates concepts to bring it to life.
Pre-production Stage: After development begins managing talent with ideation for motion sequences
Production stage: A combination of elements including visual effects such as composting or animation used in the realization of project ideas.
Post-production Stage: The finishing part where usually final reviews are done followed by delivery of polished products.
Motion graphics studios are essential components in bringing compelling campaigns to life. They combine creativity with technology from start to finish in creating an eye-watering resonating piece unlike any other medium available.
The Role of Motion Graphics Studios in Business Marketing
In today's digital world, businesses are constantly seeking new ways to stand out among the competition. One effective approach has been incorporating motion graphics into their marketing strategy. Motion graphics studios play a critical role in bringing life and creativity to these campaigns. Here's what you need to know about the role of motion graphics studios in business marketing.
Advantages of Motion Graphics for Business Marketing
Motion graphics are visuals that blend graphic design and animation techniques to create an engaging and immersive experience for viewers. Compared to static images or text, motion graphics have several advantages that make them particularly suited for marketing purposes.
Firstly, they grab attention far more quickly than other marketing materials, as they stimulate both visual and auditory senses. By integrating music or sound effects into these videos, motion graphics can evoke emotions in viewers and increase engagement rates.
Secondly, they're versatile enough to be used across various platforms, such as websites, social media channels, or even at trade shows. Their ability to communicate complex information through engaging visuals makes them ideal for showcasing products or services.
How Motion Graphics Studios Can Help Businesses
Creating high-quality motion graphics requires specialized skills, resources, and software that may not be available in-house for many businesses. For this reason, outsourcing the creation of motion graphic content is a common practice among companies looking to elevate their marketing strategy. You can check the portfolio by Explain Ninja and find examples of ready works. Additionally, working with a studio enables businesses access to state-of-the-art technology needed for creating high-quality videos at an affordable price range.