Culture
Top Safety Rules for Working at Heights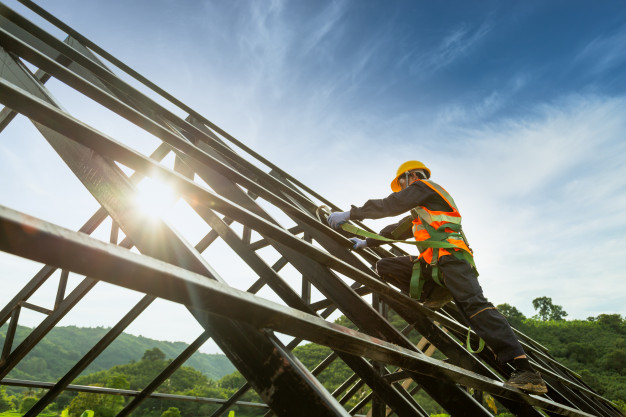 Workplace falls and mishaps lead to fatalities and employee injuries that could prove costly to the business, damage its reputation, and negatively affect the staff morale. That is why experts recommend one to take the working at heights course. There are set standards in such training, and they help reduce the number of accidents and injuries while working at heights. Below are some of the safety rules for working at heights. Adhering to the rules and tips will enhance safety at the workplace for people working at heights.
6 Safety Rules for Working at Heights
1. Use proper personal protective equipment
The first thing you learn in the working at heights course is to know the target workforce and requirements for their protection. Through OSHA guidelines and other workplace regulations on employee safety, employers should provide such equipment to employees working at height For a better understanding of OSHA's regulations, all employees should go through an online OSHA training program. This is essential for maintaining safe work conditions.. Providing worker restraint rails, enhancing worker safety systems such as nets and work belts, and fall protection training and equipment are crucial aspects of safety for employees working at height.
2. Learn safety precautions and workplace requirements
If you work at heights, it is crucial that you know the risks and training requirements and adheres to them. The employer must communicate and reinforce such information regularly to the employees. One should promote safety at work procedures and adopt the culture for their safety and uphold the business reputation and standards. After the initial working at height course, the employer must schedule refresher courses to adopt the latest and more effective safety procedures.
3. Risk assessment
Before taking up an assignment, one must access the risk and avoid high safety risk jobs. The risk of falling objects that could cause injuries to passersby is a crucial assessment one should carry out before they start their work. Reviewing the safety risk ensures that the organization adopts mitigation factors to avoid the costs of compensation or catering for medical bills for victims of injuries at the workplace. There are written safety rules on working at height, and reviewing them can help prevent accidents.
4. Precautions on fragile surfaces
Organizations are responsible for employee safety while working at heights. If the employees use a personal fall arrest system, the organization should check them regularly and ensure employees wear such protective equipment to avoid injuries in case of accidents. Working at heights training' experts understand the scope of their training and ensure that both the employer and employee adhere to the safety rules and regulations.
5. Job safety analysis
Through a job safety analysis, one can determine the safety risk and follow the guidelines on working at height. It also helps to identify the job hazards and come up with ways to eliminate the hazards. Planning and organizing work at heights before commencement ensures that one adheres to the safety rules and reduces the safety risks.
6. Fall distances and anchor points review
By reviewing the fall distance, it is possible to identify obstructions or obstacles that could be hazardous. It is a good idea to inspect the anchor points and ensure that they can hold a big load.
Working at height training is a requirement by OSHA. But the end-user should train for their safety at the workplace. Inspection of all equipment for working at height should be regular, and cultivating a safe culture at the workplace is a must for all stakeholders at the workplace.
There are new tips and ideas on working at height that come up now and then. By enrolling for a training course in working at height, you will learn the latest trends in safety at working at heights. They also update their systems and curriculum to ensure that they meet the market needs.