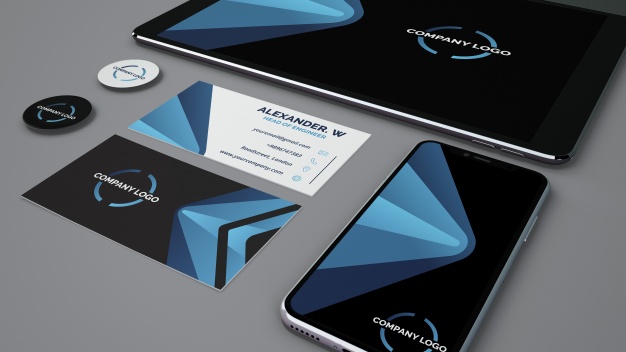 In this world of growing and advancing technology, everything is taking a turn toward the digital world. And thanks to the pandemic that made the internet and digital platform seem the only possible way to survive through the tough times.
We all are currently living a life where we have probably forgotten how to write or even shop outdoors. The digital platform has, however, benefited a lot of businesses. The small businesses which were not yet online also established their presence on the digital platform amid the pandemic.
Since businesses are online, there are many things that ought to go digital. One of these things is the business card. As businesses are running online, there are no in-person interactions and so the typical paper cards are currently not in use and so an alternative was necessary.
Even though digital business cards or you may call them smart business cards have been out there for a while now, their demand is growing these days. It is not a shocker as they hold a lot of advantages over paper cards.
A smart business card is not at all difficult to make, rather it is easier and enables more options. As there are many things that you can put on your smart business card, it can get confusing. So, here we are going to help you with the things that you must mention on your smart business card.
Logo
A smart business card is no different from a paper card, it is just virtual and has more options. So, the things that you would mention sort of remain the same with a few extra added things. To start with, the logo of your company is the must-include aspect on your business card.
Now, if you have already set up your business, you probably already have a logo. Make sure that your company logo is prominently placed on your business card as it is one of the eminent representations of your business. Also, make sure that you design your business card such that your logo fits well with it.
Identification & Communication Means
The basic motive of your business card is to render the basic information about your business. We don't need to tell you that you have to mention your business name on your card. Other than that you should mention the means of reaching out to you.
While mentioning the means of communicating with you make sure that you pay attention to the necessary ones. For instance, your email address, official contact numbers, and customer services are the very basic ones.
Coming to the address, mention your office address only if necessary. Now, some businesses do not require their customers to know their location so in that case, you may just mention a generalized location simply mentioning the state and country of your business location.
Website Address
Since you are designing a digital business card, we are assuming you already have your own website. So, do mention your website address on your digital business cards so that people can easily surf through if they want to know more about your business.
Now, you can simply mention your web address or you can even place a QR code for the same. The QR code will redirect your clients or customers to your website. This will again help your audience to get detailed information about your business.
Social Media Handles
A smart business card enables you to do a lot more than a paper card and so it is important that you use it to the fullest. You can mention all the social media addresses wherever you are present. We live in a modern world where customers are fairly influenced by social media.
There are many who like to look at the social media background of a business. So, mention all the social media handles where you have established your presence. Social media is the simplest way to interact with your audience effectively.
Photos & Videos
As we even mentioned earlier, a smart card enables you with a lot of options and you should use them. Adding media to your business card is something that is a must. You can add relevant photos, videos, or Gifs that promote and explain your business and what you do.
However, you have to make sure that you don't overdo it. Yes, we want to make it attractive but being subtle and professional is also important. So, make sure you keep these things in mind when you are adding media to your smart card.