Car Tech
Things to Consider While Buying a Steel Garage for Your Car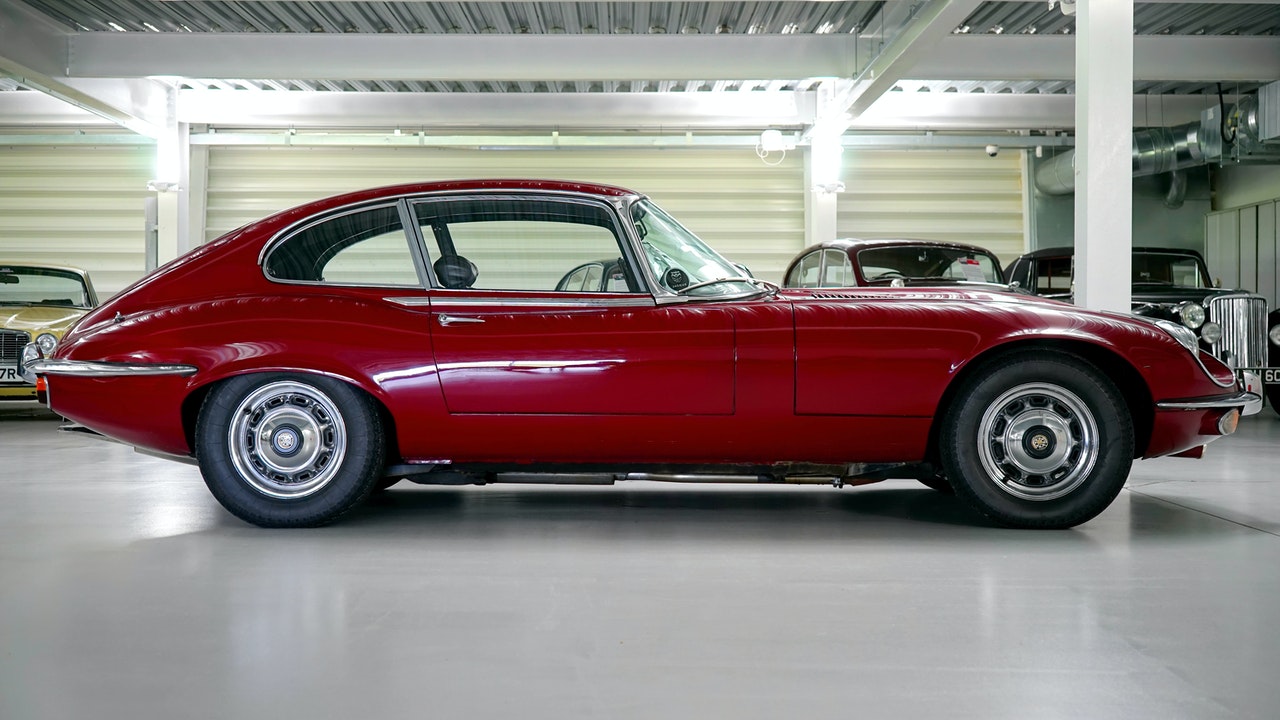 Why Do You Need a Metal Garage?
It's time to buy a steel garage. Maybe you just bought a new car, or a tree limb fell a little too close to your truck for comfort. Whatever the reason may be, getting a new steel building to protect your vehicle is the right step to take. We understand how important this investment is. That's why we've made it our goal here to help you protect your vehicles, increase your property value, and stay secure no matter what Mother Nature throws your way with a strong steel garage.
You might be wondering why your new garage needs to be a steel building. After all, there are other options out there. That's true, but there is no option that will better protect you and your vehicles than steel. Wood is susceptible to all kinds of issues, and stone is both expensive and not versatile enough to meet your every need.
Garages Aren't One-Size-Fits-All
Vertical garages are some of the most secure metal buildings out there. They have strong vertical roofs that channel any precipitation and debris off of the structure with ease. This is because these garages have roofs with vertical paneling. 
Space-Saving 1-Car Garages
A one-car garage is the perfect metal building for you if you are looking to keep one vehicle securely protected. These garages are spacious enough to store your car and have room left over, yet compact enough that they don't take up your entire yard. They are the best of both worlds. 
Our double garages have double the space of a 1-car garage. This means you'll have room to protect up to two vehicles. However, you're not limited to vehicle storage. You can choose to store fewer vehicles and use the remaining space for storage, hobbies, or anything else you can dream of.
Every Garage Protects Your Vehicles
No matter what kind of garage or metal building kit you choose, you can rest assured knowing that your vehicles will be protected no matter what comes their way.
Here's What You Should Consider Before You Buy a Steel Garage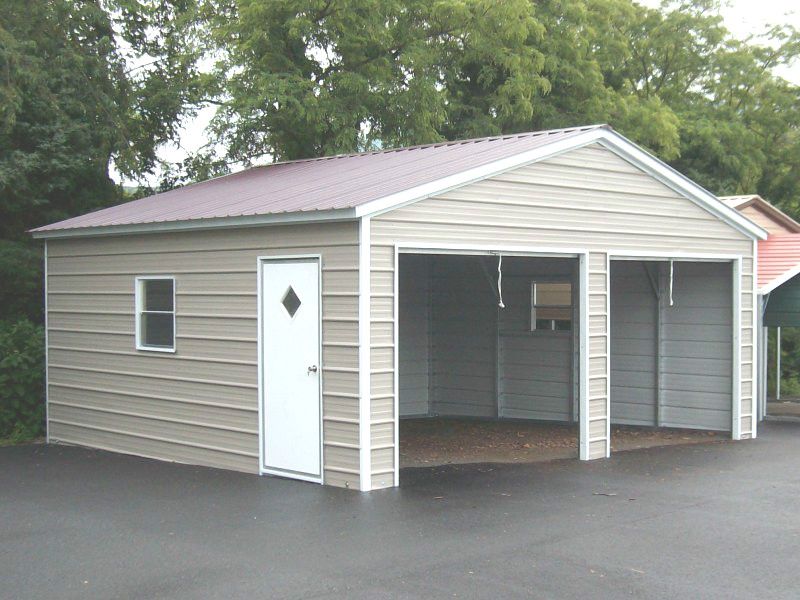 Now that you know what kinds of steel garages or steel carports are out there, there are some things you need to consider before you make your purchase. After all, we want to ensure that you get the best steel garage for you and your lifestyle.
So, what should you consider? There are six main things you should think about. They are the dimensions you need, your location, the certifications you'll need, what customization features you want, the type of foundation you need, and your budget.
Let's delve into these a little deeper.
1. What dimensions do you need?
The very first thing you need to decide is how big you want your steel garage to be. You should take into account how large the vehicles you want to store are. Remember to give yourself lots of extra room for opening doors and additional storage space.
2. What's your location like?
Next, you need to consider your location. Is your installation site remote and hard to get to? If so, you need to take steps to make it as accessible as possible. You should also consider the weather you experience. Is it mild or do you frequently experience severe storms? These factors will affect the kind of metal building kit you need.
3. What certifications do you need?
The certifications you need are directly connected to your location. Every area has different requirements when it comes to necessary certifications. Areas that frequently experience heavy snows and high winds would require all buildings installed to have high wind and snow load ratings. Check with your local zoning and planning commission to figure out what kind of certifications you need.
4. What customizations do you want?
Customization is the most exciting part of any garage or steel shed. You can customize anything in your steel garage. You get to decide the gauge of the roof and wall panels, the gauge of the framing, the type of windows and doors, the color, and what add-ons you want. Having a clear idea of what you want makes the design process run much smoother.
5. What kind of foundation do you need?
There are four main foundation types you can choose from. You can choose ground, gravel, asphalt, or concrete foundation for your steel garage. Each foundation type has its own benefits, but it ultimately depends on how you intend to use your metal building. Remember, concrete and asphalt foundations need to be dry before installation day.
6. What's your budget?
Your budget is one of the most important factors you'll decide on. Setting a clear budget allows you to get the garage of your dreams without breaking the bank. Don't worry if you're unsure about what kind of budget to set. The 3D Metal Building Estimator tool gives you a real-time price estimate when you design your dream metal building, so you'll have a good idea of what kind of budget you're going to need.
Don't Make These Common Carport Mistakes
We want to make sure you get the steel garage of your dreams. Here are some of the most common carport mistakes you should avoid:
Not Considering the Weather
You need to think about what kind of weather you frequently experience. If you don't factor in your location's weather conditions, you could end up with a metal building that will not adequately protect your vehicles. If you live in an area with high levels of rainfall, you need to consider that when designing your steel garage.
Not Thinking About Global Steel Prices
Steel is a global commodity. This means that there is a wide variety of factors that affect the current market price of steel. Be aware that steel prices fluctuate and are largely out of your provider's control. Steel is most strongly affected by the effects of supply and demand.
Not Choosing the Best Dealer
A metal garage is your vehicle's home; you want the best quality product available. The only way you're going to get the best product is by working with the best provider around. You want to work with a reputable dealer that puts your needs first no matter what.
Buy the Garage of Your Dreams
There's no better what to protect your car than by getting a strong steel garage. Metal garages are versatile and durable, making them the best option for a myriad of purposes. The possibilities are endless as long as you know where to start. We want to make sure you get the metal garage of your dreams, so why not let us make your dreams come true today?