Tech
You Need to Know About The Future of Chatbot Technology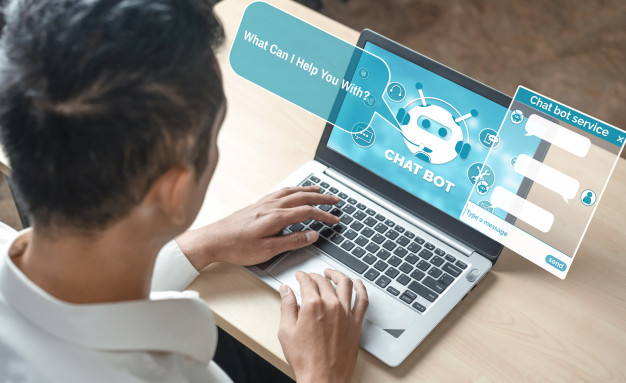 With the growth and development of technology and digitization of services, artificial intelligence is in the center stage. And without any doubt, it will be incorporated in every possible field in the future as well.
A product of this ever-evolving AI is 'chatbot'. Don't have an idea what it is? That's why this is all about. Read on to find out all you need to know about chatbots, their pros and cons, and their future with us.
What Are Chatbots?
Simply put, a chatbot or chatterbot is software that uses voice instructions, text conversations, or both to imitate interpersonal interactions. It is a product of AI and can be installed and utilized in any mainstream messaging service. They are one of the most sophisticated and intriguing forms of human-machine interaction.
But from a technology standpoint, a chatbot is just the next step in the evolution of a Question Answering system that uses Natural Language Processing (NLP).
Virtual assistants like Amazon's Alexa, Google Assistant, and Apple's Siri are examples of chatbot technology. Some popular social media companies like Facebook and WeChat have also incorporated chatbots in their apps.
What Are the Types of Chatbots?
The sheer variety of methods to build a chatbot is the most intriguing aspect of chatbot software development. The underlying technology might differ, but all of it kinda boils down to your preferences and needs.
There are three wide classes of chatbots that most people are familiar with at present:
1. Menu or Option Based Chatbots
They are the most basic forms of chatbots in the market right now. Mostly, they are nothing but sophisticated query-based hierarchies. They have specific options in the form of buttons, which the users can choose to proceed forward. They need the user to make multiple choices to get to the ultimate response.
There is a caveat as you would have already guessed. The menu-based chatbots fail miserably in more sophisticated scenarios where there are too many factors or too much information at play. Worth noting is the fact that they are the slowest to deliver the user the value they want.
2. Keyword Based Chatbots
These chatbots utilize keyword recognition AI to listen, understand and process what the user enters. They then reply correctly according to the query, in most of the cases. They use customizable keywords and AI and it is used to identify how to respond to the user appropriately.
They too have a minor caveat though. As of today's tech, they struggle with a large number of similar inquiries. When there are keyword repetitions between multiple linked queries, they might start struggling and cycling the flow.
3. Contextual Chatbots
They are the most advanced chatbots as of today's technological advancements. These chatbots employ Machine Learning or ML and AI. They learn and improve by remembering the queries and their answers with individual users with prolonged usage.
Contextual chatbots, unlike keyword recognition-based chatbots, are intelligent enough to improve based on what users want and how they are asking for it. They can pretty much mimic an accurate human-like interaction without the user even realizing it.
The Pros of Having a Chatbot
1. Quick and Efficient Query Handling
Chatbots can help save you time. They can be trained to respond to simple queries. They can also redirect the users to your human contact. It is done when the user requires a solution to more complicated difficulties.
2. Available All Day, All Time
Chatbots can handle queries at any given time. The bot eliminates the need for customers to call your support personnel during business hours. They respond fairly quickly to questions regardless of the time of day or night.
3. Obtain Customer Insights
Chatbots assist in gathering valuable data from your customers. This involves learning about their activities, preferences, and issues.
You may sift the data to identify the most frequently asked questions and learn more about your customers' needs. You can start making that information readily available on your website as FAQs to assist customers.
The Cons of Having a Chatbot
1. No Emotions
A chatbot has no emotions because obviously, they are nothing but 0s and 1s being read, analyzed, and written. Understanding emotions are important to keep a conversation going in the proper direction. Your customer service representatives can read your clients' emotions and respond appropriately, while a chatbot can not.
2. Require Maintenance
The knowledge bases and the way they are meant to engage with your consumers vary with the types of users they are meant to interact with. For that, chatbots require constant evaluation, maintenance, and optimization.
You need to provide them with new and relevant data to enable them to respond to client requests and inquiries. To answer your clients' concerns, they should be able to extract the most relevant and beneficial information.
3. Designed to Answer Basic Questions
They might not be able to answer complicated questions. You need to teach them how to properly communicate with your consumers.
In addition, you must organize and optimize your knowledge base in a bot-friendly manner. This will enable your chatbot to efficiently scan the material and find suitable solutions for each query. If your resource lacks answers to a specific query posed by a client, your bot may fall short of addressing that customer's problems.
The Future of Chatbots
Due to the omnipresence of chatbots, which unlike humans require no breaks, they are most likely to be used in every possible field of service. Be it health, education, banking, or businesses, chatbots can be employed to handle customer interactions.
As of now, we know that AI lacks emotions. But in the future, it might as well be possible to feed human-like emotions to the algorithms to mimic accurate human interaction.
New prototype bots already can accurately decipher the whole syntax of a user's input and provide precise and appropriate answers to each section of a complicated query. Individual chats and the general topic of all chats may be monitored. They can assist businesses to understand how consumers feel and what they can do to improve or enhance positivity.
Bottom Line
We already know that digitization is the future, and AI and machine learning are the flag-bearers. Chatbots are a reliable medium for businesses to handle their customers, or even for the common people to enjoy tech advancements. And undoubtedly, they have a bright future ahead.