Programming
Why Do You Hire a WordPress Developer for Developing a Customized Website?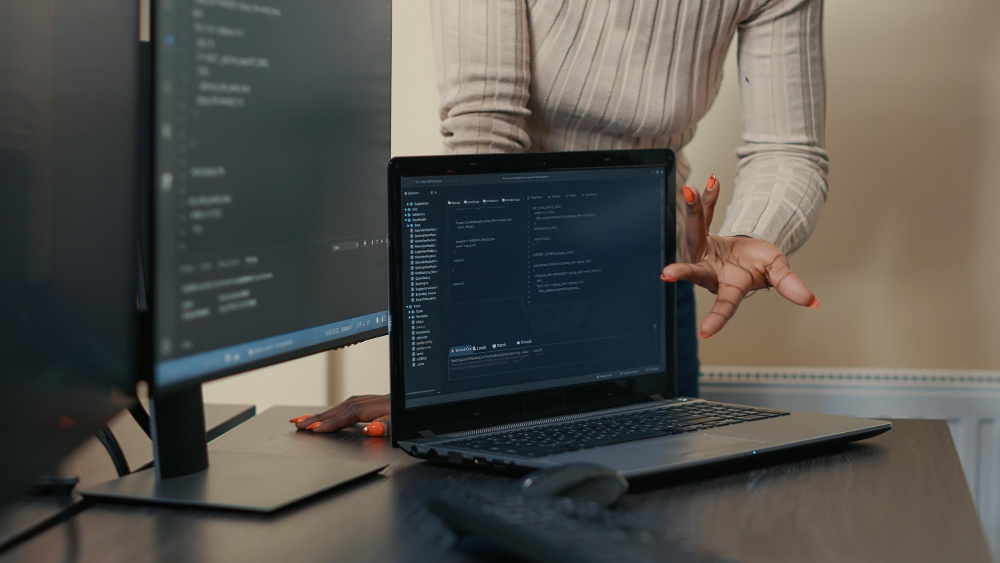 If you want to create a customized and responsible website, you have come to the right place! WordPress is the best option as it focuses on having development support, market trends, website themes, design, etc.
If you have an eCommerce multi-store site or a service-based website, you have probably faced the following issues.
Customization problems
Managing the multipurpose e-commerce website
Website performance problems
To lower the operational cost
To solve the following problems and have a performance-driven and successful website, you must hire a professional WordPress developer who has enough experience and is suitable for your requirements.
Why Do You Hire a WordPress developer For Customizing Website?
If you use self-hosted WordPress for your CMS (content management system) of choice or if you choose to register yourself to get a new WordPress account, it gives you easy access to over a thousand pre-built website templates that are also called themes.
You must hire a WordPress developer for your business. A decent WordPress developer can help you improve your website's functionality and make you stand out from the crowd. If you hire a WordPress developer, they are likely to be well versed in everything related to WordPress.
However, many developers specialize in certain different areas of WordPress. Some WordPress developers focus on the part of your website that the visitors see, the front. There are WordPress developers that focus on the backend and some skilled developers that can do both.
Advantages of hiring a WordPress developer
Provide solutions for all subjects
If you hire an experienced WordPress developer, they can assist you with designing development, end-to-end web development, planning, maintenance, and implementation. This would help your business significantly.
Secures your site
Cyber attacks are a sad reality, and you must protect yourself from them. You can easily get hacked if you don't take the proper precautions. For example, if you try to find new themes away from WordPress.org or WordPress.com, you might find some badly coded themes that make you vulnerable to getting healed by anyone on the internet.
You can protect your website from malicious hackers by hiring an efficient WordPress developer. The developer can help you by thoroughly examining your code and ensuring there are no holes in it that could lead to cyber-attacks on your website.
Customization
You can take the help of a skilled WordPress developer to make your ideas real with some code and knowledge. Developers solve your problems and can help you build things for your website that you envisioned. You can have the exact website of your dreams with the help of a WordPress developer.
Unique website
If you want to stand out from the crowd, you must customize your website as much as. You can. You must have different features than the rest of your competitors.
It would help if you worked with a professional WordPress developer to develop a website that is like no other. It would be best if you expressed all your ideas for your website so that the developer can deliver the exact features you want.
Better functionality
If you think your website looks exactly how you want to buy it and are dissatisfied with its poor functionality, it's time to look for a WordPress developer.
You must hire someone with enough experience who is well versed in their code and can help you build a lean, solid, and speedy website with no bugs. Good functionality is essential for your website as this would ensure that the visitors will stay longer.
Expert access
It would be best if you found a WordPress developer that is an expert at what they do. If you hire an experienced and knowledgeable WordPress developer, they will surely update your website to run on the updated security installments.
If there are any bugs in your WordPress website, you must contact a WordPress developer immediately. They can troubleshoot to find the problem and solve it easily. Additionally, it would be wise to enter into a certain contract with your trusted WordPress developer, which ensures that he will provide monthly maintenance service for your website.
This would save you the hassle of trying to fix it yourself or finding another decent developer. Moreover, you can ask your WordPress developer to assist you by creating a smart analytics system that lets you track top traffic referrers and website activity. This would give you crucial data that you can use to improve your website to increase your traffic.
Have more free time
WordPress has more than 9000 themes in the WordPress repository. The 9000 themes do not include the numerous themes available outside WordPress, for instance, on Creative Market or Theme Forest.
If you are an amateur, it's easy to get confused and overwhelmed with many themes available on and outside WordPress. But if you work with a WordPress developer, you can get the same themes you want by explaining them and letting them build them through code. They have different ways of doing things.
They could use a pre-existing template from the internet and add to it or make something completely from scratch. If you trust them to make your ideal website a reality, you get some time you can use for other more essential things.
If you have a decent and experienced WordPress developer, you can significantly save your time as you don't have to spend ages demoing various themes.
Conclusion
It is the right choice to hire a WordPress developer for your website if you want to customize it exactly how you want to and wish to build a unique experience for your site visitors. If you want added functionality or some new designs, you can trust the expertise of WordPress developers to make your dream website a reality.
Developers are a crucial investment as they can help you and your company prosper with their expertise. You can change up anything you want on your website and protect it from malicious hackers and cyber attacks with the help of a suitable WordPress developer.