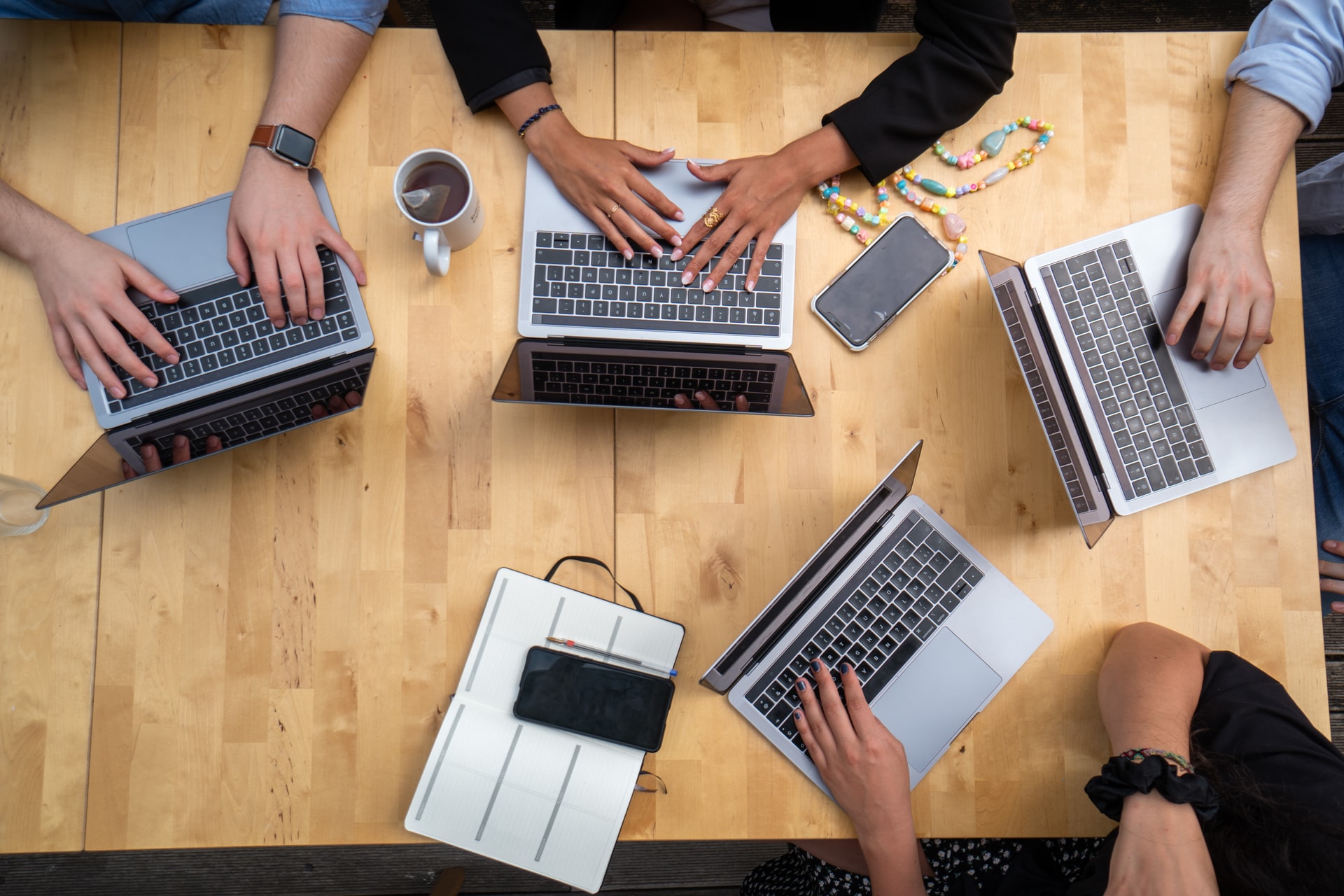 Outsourcing is recognizable as the most effective and profitable business operation. This feature of outsourcing is one booming trend that runs for a more extended period. By outsourcing a business, one can perform tasks, handle operations or provide services that are pretty specialized, expensive, difficult, or distracting one's own business.
Outsourcing is the best genre that shows and solves the needs and goals of the whole company. Finding experts to deal with specific business functions with apt knowledge and expertise is one tough job. By outsourcing, one can see the experts in a particular field or department quickly. It saves not only money but also time, along with the job done.
Best Tools to Outsource Business
In the business world, there's a famous saying that "Profits go to only those who are always one step ahead." So to be one step ahead, one needs to think smartly and progressively keep up with the changing world of business. Not every individual or company is responsible for every work. It is humanely not possible for everyone to know everything or handle it with ease. So hiring people who do that for the person or company is always thought to ponder about. In this way, the individuals or workers can focus on their work, leaving aside the extra work they are not competent in.
Top-Rated Outsourcing Tools and Software for Business
Zapier
A business tool that runs automatically between different online services. It's a straightforward tool that saves time and energy instead of doing work in a repetitive mode. With just one click on Zap, it will automate the services to work one after the other. They collaborate with over 249 web services and offer a free plan for a limited number of Zaps and tasks per month.
Buffer
This tool is for the one whose business stands out alone on social media. This one helps in managing and automating social media platforms one by one. And even if one is busy, it will give updates about each platform at the time specified. The tool has a free plan to operate over 12 social profiles.
99designs
Basically for hiring designers. Once the employer posts a project, there would be a hundred designs, and out of them, one will be chosen and signed a contract with. It'sIt's not like that the other designs would be rejected, but they will be used as graphics or logos, or techniques at a later stage. The group has very talented designers working very hard on the logo, web page, business card, book cover design, etc.
Freelancer
It'sIt's a tool that deals with experts of every genre. A project is posted, and people from the likewise can bid for it. An employer needs to post about a job, and the rest of the work is done by the tool according to the need and specifications.
Fiverr
Mostly recognized as a fun website that provides services from professional voiceovers to song recordings to everything possible in the world. This app sets up with anyone unknown on the internet as the bidding starts at $5 only. Any kind of gig or entertainment is welcome here.
VoiceBunny
This is another tool used for business outsourcing that helps in voice acting. There are thousands of voice actors with specialized equipment ready to play up the advertisements, audiobooks, videos, etc. Mainly used in drama and cinema, the tool helps in recognizing voices, conducting auditions, and at times of need getting the requisite vote suited from the gazillion of databases.
Powtoon
If anyone wants to create a video, it takes a lot of time and money, but it's that easy with this tool. The tool provides such software, which helps in making the videos in lesser time and money. If the device is used wisely, then the animated videos and others increase the conversion rate rapidly. Powtoon also helps create websites, presentations for products, and even serve as a guide and tool for social media, etc., and you can create one for your website, for a product demo, as a guide, or for your social media needs. The software found in this tool helps make videos recognized professionally in HD touted to be the tool that stands out on its own.
Gun.io
Gun. i.o. is a full-time freelancing software experts provider app. This tool has the best community of several freelancing software developers and can help business that needs such experts. If anyone wants to build a web or mobile apps, fix the bugs, prepare code reviews, design a project, or estimate the outcome, this business tool comes in handy.
Upwork
Upwork is the best outsourcing tool and software for every business. here we can find a lot of opportunities from the whole world. Upwork is a tool where you can find easily jobs and also freelance employees who can do your all tasks and work in the given time.
Reasons Why Every Business needs for outsourcing
Reducing, Maintaining and controlling operational and labour costs
The main reason why companies believe in outsourcing is to convert the fixed cost into a variable. The cutting up of extra expenses surely helps the company keep up the funds ready for essential investments. This also increases the hard work out by employees in heaps and bounds.
Improvement in the Core Business Process
By outsourcing, one can focus on improving the core of the business rather than fretting over something out of hand. The professionals who are experts can deal with the problems more quickly and perfectly. So this reduces time-consuming, saves money, and offers a great profit as it lets each one focus more on their work. 
Gaining access to Advanced technology
Gaining access to the latest technology is always a win-win situation for companies. The general approach should always be at achieving new updates, the latest technologies, new ideas, opportunities, offers. By Outsourcing talented employees, one can always be ready to see the change.
Utilising internal resources more diligently
Utilizing the internal resources more diligently should be the motto. This allows the remaining resources of the company to use it for other purposes. This will only benefit the company anyhow and not marry the approaches. 
Gaining access to more resources
Resources are most probably remaining less available to the company. There are so many situations where a company gets stuck with a resource crisis. Hence having the business outsourced can help in gaining access to resources at a later stage.
Making Use of Capital
Outsourcing is generally procured to reduce the investment of capital funds is not such an essential function. So it saves money which can be utilized for more critical tasks at different stages. This saves up a lot of money and provides a mandatory capital fund to the company that could be used to get maximum benefit.
Manage and control various functions
It'sIt's impossible for a person to handle everything about a business single-handedly. So to reduce the pressure and mistakes, one Outsources the business. There are now others who can help the individuals take the company better, lessening the amount of hard work. The sharing of responsibilities helps each concentrate on their work with much focus and increases the benefits to the company.
Reducing risks
Every business has a certain amount of risk attached to it. By outsourcing, one gives the power to handle the risk to another person, which helps in recognizing faults and lessens the number of risks. It reduces the burden from one shoulder to many.
Increasing efficiency and productivity
It was making regular improvements in the measures of performance, cost, service, quality, and speed. This, however, shows efficiency and therefore increases productivity. This helps the business in getting momentum.
Expanding and gaining access to newer places
Outsourcing helps a business to venture into new platforms and areas. With a plethora of new opportunities and expansion in terms of business, it becomes much more important to strike into unknown zones. Being one step closer to the consumers by being closer to local markets helps know about the business at the ground level.
What are the fields which Outsource the most ?
Almost every business believes in outsourcing which yields the maximum benefits and helps the company maintain equilibrium. There are a lot of business sources that thrive on outsourcing in today's world. Without outsourcing, the business cannot hold up for long and survive in this cutthroat competitive business world. There are a few of them listed below:
Accounting
Marketing
Sales
IT Management
Administrative 
Customer Service
Manufacturing
Human Resources
Research
Shipping and Logistics  
Conclusion
In today's world, the economy is going through changes drastically. Not every company has the resources or tools to deal with. Some companies outsource business to expand their base. But with the enhancement in labor laws today, there changes in the outsourcing of business worldwide. With the involvement of Business Outsourcing, the work has been done now, saving time and energy for experts in one dimension.