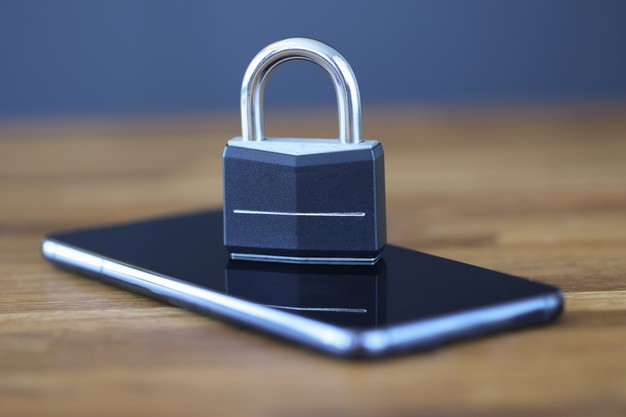 Phone Tracker Apps are digital blessings of today's cyberage. It empowers you with family safety and many more benefits. It helps track your loved ones remotely.
Moreover, it provides help in emergencies and peace of mind with teens; it works as -find my phone apps, and gives you total power to monitor your child!
So, sit back and relax while tracing the exact whereabouts of your loved ones with these mobile tracking apps!
And to help you out to choose the best, here we have prepared the list of top 5 phone tracker apps. These apps work as digital eyes that can kickstart your 2020 on a safe yet relaxed note!
Here are Best 13 Free Premium Phone Tracking Parental Control Apps
1- Bit Guardian Parental Control app
With its uncanny location precision and advanced features by far, Bit Guardian Parental Control is the best Phone Tracking App for Android users. Parents trust it for its unbeatable parental control tools.
Let's have a look at its bootloader of features.
Pros of Bit Guardian Parental Control app
Take total control of your kid's safety by defining their safe zone on the map.
Choose a central location and create a geofence with this app (Set minimum radius -100 m)
An alert with a precise current location will be sent to your device whenever your kid enters or exits this geo-fence.
The bonus advantage you get with this parental control app is you can set your child's vehicle speed limit
Get an immediate notification whenever he exceeds the speed limit(km/h) for road rage
Get full location details of your child's device to know his exact whereabouts
Do not underestimate its core parental features which allow you to restrict kid's screen time and app addictions
Cons of Bit Guardian Parental Control app
Not accessible for iOS devices.
Bit Guardian Parental Control for kids is free; however, for parents, it's not a freemium business model
2- FamiGuard Parental Control
In the list of phone tracking android apps, FamiGuard stands out with its outstanding parental features. Note down that this app is one of the easy-to-use yet effective tools to trace out your kids remotely.
Pros FamiGuard Parental Control
Detailed current location reports
Get a history of places visited by the target device
Track child remotely from your device or computer
Comes with affordable price
Track app activities, screen time usage, etc
Apps and Games Blocking provides safe digital exposure to kids
Advanced web content filtering tool to filter harmful web contents
Cons FamiGuard Parental Control
Not available for iOS devices.
3- Safe365 Locator and more
Exclusive app to track your parents, grandparents, and older relatives. This free eldercare app promises safety of your elder ones 24/7
Pros of Safe365 Locator and more
A free app with a simple user interface
With GPS support trace your grandparents all the time
Keep an eye on them even in emergencies and get accurate location details
You can share location details of any particular place
Get reminders when their cellphone's battery is running out!
Cons of Safe365 Locator and more
An app may display glitches sometimes.
Can not give location history
4- GPS Phone Tracker
This app is one of the earliest and most prevalent among all Android devices today. GPS Phone Tracker is useful to view the exact location of your family and friends.
Pros of GPS Phone Tracker
It gives a dedicated web interface to know the exact locations of the target device
Smart dashboard with straightforward usage experience
Provides various social elements to get accurate areas of your loved ones
Track your dear and near ones continuously with this user-friendly app
Smooth and constant connectivity with seamless performance
Cons of GPS Phone Tracker
Can drain out battery too fast when runs in the background
5- Life360 – Family Locator, GPS Tracker
Create a circle of your friends and family members and track the circle to safeguard your near and dear ones with this free tracking app for android and iOS. Get the real-time locations of the people of the circle.
Pros Life360 – Family Locator, GPS Tracker
Free app with built-in GPS location technology
Get the cheap premium version with a user-friendly interface
It allows you to follow more than one person at the same time as the circle
Car crash notification works best in the emergency
Effectively track target devices with accurate location details
Get instant notifications when the circle member enters or leaves certain places
Cons Life360 – Family Locator, GPS Tracker
The free version doesn't have too many essential features.
A strong network connection is needed for the smooth functioning of the app.
6- Spy Bubble
The world outside is full of dangers, especially for teens. In such conditions, it is the parent's job to take care of their young one's activities. Spy bubble is one of the tools that come into help in such situations. One of the best spying apps, it allows you to keep a track of every online activity of your kid and that too without getting caught. Spy Bubble tracks and records everything from the browser history to what all data is being shared from the device. It offers a good and reliable way to risk-free device monitoring.
Key Features of Spy Bubble
View and track social media apps
Monitor and manage emails
See contacts, their call logs, and SMSs
Monitor visited webpages
View GPS location
7- mSpy
mSpy is the top most used tracking app that keeps a close look at all the activities of your loved ones. This app has become the most used app as it offers a wide range of surveillance services. It can keep a track of where, when, and what messages are being sent, the GPS location, the call details, apps used, data shared, etc. Compatible on all platforms including iOS, Android, Windows, and macOS. Launched in 2010 this app is run by a London-based company. Since then it has been the most preferred and award-winning application in its segment.
Key Features of mSPy:
View all call and SMS logs
Track GPS location of the phone
Get access to all social media accounts
Compatible with iOS and Android
8- Phone Sheriff
Nowadays kids are pretty advance in technological aspects. They access the internet almost every day every time and connect with various people on different platforms. The parents constantly look for ways to keep track of their activity and protect them from various dangers of the internet. Phone Sheriff is a parental control app that helps you do so. It monitors your kid's activities and keep a track of them remotely without actually getting caught.
Key Features of Phone Sheriff
Track GPS location in real-time
View the browser log
Check and manage the call and messaging history
View all the installed apps
View the files loaded on the device
9- Mobicip
Mobicip is a basic app that one must use as parental control. It monitors various activities of your young ones remotely. But as compared to others, its drawbacks are that it cannot do time and location tracking. Other features offered by Mobicip are the same as the other mentioned parental tracking apps.
Key Features of Mobicip
Manage multiple devices from one parent app
Set a daily screen time limit
Track real-time GPS location of the child device
Manage and block gaming or social media apps and websites
10- Spy Bunker
Spy bunker is one of the world's leaders in monitoring and tracking services. Spy Bunker uses end to end encryption to keep your stored and tracked data safe and even the people from Spy bunker cannot access your data.
Key Features of Spy Bunker
Record and manage phone calls, SMSs
Track apps and their usage
Track the location in real-time
Access the microphone remotely
11- Mobile tracker free
This is a free and basic application that can keep parental control on Android devices. It can keep track of all important activities on an Android device such as call logs, browsing history contacts, messages, etc. Moreover, it can remotely take snapshots from the target device. It also keeps a watch on all social media activities and apart from that, it can record all SMS and MMS that have been shared. Ambient sound recording is available too.
Key Features of Mobile Tracker Free
Track calls and SMSs
View the location of the device
Remotely control the phone
View what's on the phone screen and near it
Manage and monitor files, apps, and contacts
12- Norton Family
A very trusted parental control app, Norton Family can help you with all those you need to protect your child from online threats. This app allows you to track every detail from location to activity status. It brings to you an all-in-one package where you can track your child's mobile activity as well as their location. You can also know with whom and when your child talks and can prevent them from falling into traps of various dangerous people all over the various platforms.
Key Features Norton Family
Manage and set screen time limits
Monitor web browsing history
Monitor the apps and data on the phone
Lock the device remotely
13- Secure Teen
An ultimate package for keeping your child protected from threats all over the internet. This app provides you a 24×7 real-time surveillance on your child's phone and you can restrict your child from viewing inappropriate content by blocking them using this app. This app allows your child access to only those contents that you allow them. Moreover, it provides call tracking, activity monitoring, app usage monitoring, SMS tracking, and many more to ensure that you can monitor every moment of your child and protect them from any mishap or fraud.
Key Features Secure Teen
Block and manage apps
Check browsing history
Read and manage call logs, SMSs, and social media accounts Manage email account
Concluding Notes
Still, searching for ways to track a device? Do not want to compromise with advanced features in order to secure your family?
Well, choose any of the apps mentioned above to monitor the target device remotely, none of it will disappoint you!
However, Pick Bit Guardian Parental Control if you need a 24/7 total tracking of your dear ones. After all, the family is your most valuable treasure! Gift your loved ones a risk free- safe and happy life in 2020 with these phone tracking apps for android devices!