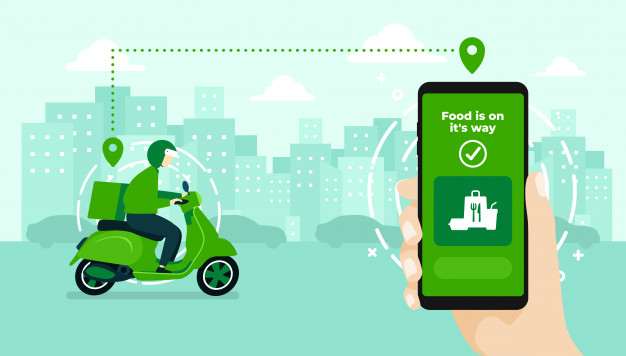 With the advent of the digital era, people tend to move towards hassle-free life when it comes to availing services at door-step. People don't have sufficient time to get solutions to their problems or for the thing they need the most- they're looking for instant solutions.
Here, the significance of online businesses comes in handy in order to get on-time help. Likewise, it goes with food delivery as people are so much busy in their lives that itching their hands is barely difficult.
You might be wondering about a couple of questions related to food delivery apps.
What is the best food delivery app in 2021?
How to find the best food delivery app?
What are the best food delivery services?
If so, you need not to go anywhere else; look out this article, and you'll land with the pre-requisites to choose the best food delivery app in 2021.
Without further ado, let's discuss the delivery app features that might help the food delivery app by which you can find the best food delivery app.
Easy order placement
Designing the great User Interface helps a lot in helping the users to search for what they are looking. Sometimes, people feel awkward after landing the User Interface due to its less engagement time. It must be quick enough to load the results in no time to get the users engaged and stick to it. When it takes time to load desired results, it's nearly possible the user will move to the next app. Easy order placement makes it possible to have better app engagement with a great user experience.
Reviews and feedbacks
Getting excellent reviews and feedback from the customer increase the rating of any business. Rating is a soul for every business. It is understood, people will give feedback as per their experience. If you provide quality services when it comes to delivery automatically, there are high chances the app will get sky-rocketing recognition. For the best food delivery app, reviews and feedbacks have a key role.
Easy payments
Payment is one of the most concerning factors for a customer in every business. Even if you're providing the best delivery services, the payment method makes the difference too. If a customer gets stuck with payment issues, he'll never use this app service again. If you want to have the best delivery app service, check out if your payment is feasible—E.g. Google pay, PayPal, Amazon pay, etc.
Discount prices and cashback facility
When a customer gets to know the discounted prices in the food delivery app, he'll likely take advantage of it. To enhance the user experience, the cashback facility is the most noticeable factor having great importance in app recognition.
Availability of the restaurant
The availability of the related branches in your area is one of the most important things you need to consider before choosing the best online app. If the concerned food delivery app's branch is not available, it will take a long time to deliver your favorite food item. Completion in the market undergoes owing to available factor, is the most concerning thing for the customer.
This is how you can find the best food delivery service.
Now move towards the best food delivery services
Grubhub
For online delivery and takeout, Grubhub is extended over 300,000 restaurants. It's the best service due to its best delivery services and discounted prices. You can use the online app to filter out the most feasible restaurant for delivery service. Various perks and benefits are available on individual branches of Grubhub.
Postmates
It also has a wide –range of food services, from offering drinks to grocery items. On the type of cuisine, you can find out the related restaurant service based on the locality you're living. Online food delivery undergoes a fast delivery as per your order placement.
Instacart
When you're looking for the best grocery items to be delivered at your door-step, Instacart serves you the best. You can choose items on the online app to get delivered to your home within one hour. You can use this online service for the best experience.
Uber Eats
It is a renowned food chain in America, having thousands of branches all over America. It has distinction with offering relatively pocket-friendly prices and high-speed delivery with an online app facility. It was launched in 2014 and till now, it's serving the customers leaving no complaints behind.
Final Thoughts
When you in search of the best food delivery app, there're several online services available. But choosing the best one among all the available services fetches you extra advantages related to the availability of nearer restaurant for fast delivery and low prices. In 2021, Grubhub, Postmates, Instacart, and Uber Eats are the most recommended ones. For a better experience, go for these food chains and enjoy the services at discounted rates.