Programming
Python Development and Its Importance in The Tech Industry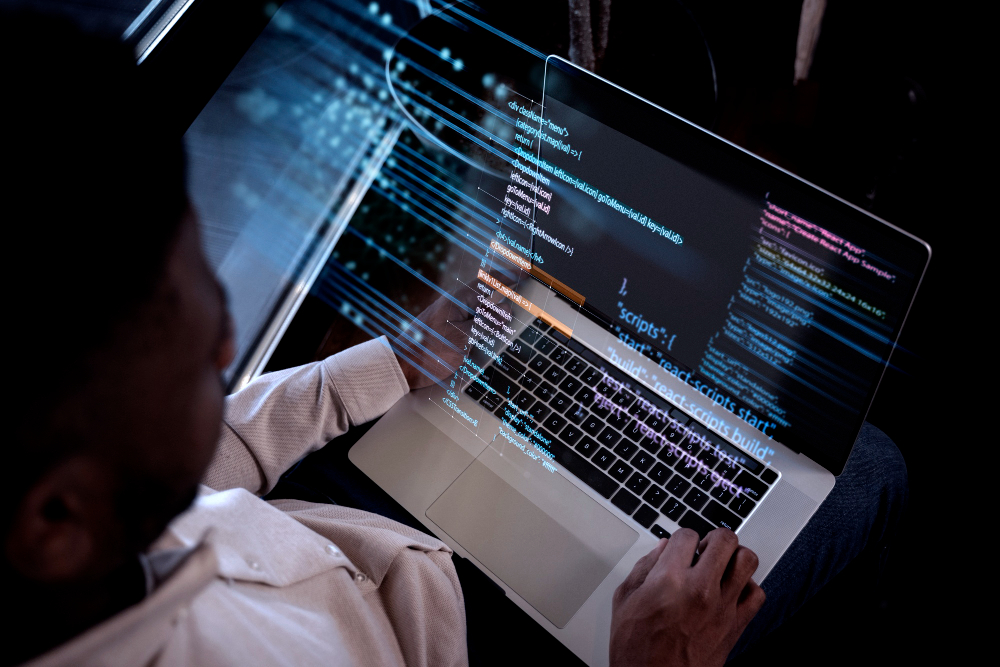 Python is a dynamic, high-level programming language that is designed for general-purpose programming. It was first introduced in the late 1980s and since then has become an essential tool for building applications, software development, data analysis, machine learning, and artificial intelligence.
The popularity of Python can be attributed to its simplicity, readability, and flexibility which makes it easier for beginners to learn and adopt compared to other programming languages like Java, C++, or Swift. It is widely used in the tech industry with several frameworks and tools built around it.
In this article, we will explore why Python is important in the tech industry and understand some basic concepts of the language. We will also look at some real-world examples where Python has been used as a key technology to develop innovative solutions in different domains.
What is a Python Development Company?
Python is a popular programming language among developers, and many companies are leveraging its capabilities to build software applications. However, not all businesses have the expertise to develop applications using Python. This is where Python Development Companies come in.
A python development company is a firm usually staffed with skilled developers who specialize in building software solutions based on the Python programming language. Such companies provide custom development services for businesses across a range of industries, including education, healthcare, finance, eCommerce, retail, and more.
Python Development Companies work on diverse projects.
They can build applications from scratch or integrate them into an existing technology stack. Some of the projects that Python Development Companies can handle include web development, mobile application development, artificial intelligence, machine learning projects, data processing and analysis tasks as well as automation tasks.
One of the benefits of hiring a python development company is that they house experts in the python programming language. Therefore their experience enables them to find solutions to any problems that arise during the process with ease without the need for extra training sessions.
Furthermore, these companies are up-to-date with current trends within their areas of specialization which means you get access to quality work from experienced experts who will ensure your project gets delivered on time.
Collaborating with a python development company offers affordability when compared to having an in-house team create a product from scratch; this is due largely because outsourced teams usually work remotely from low-cost regions thus offering you high-quality but affordable rates.
In conclusion; python development becomes even more critical today as business owners seek innovative ways to interact with audiences meaning it's important for businesses worldwide to consider working collaboratively with Python Development Companies since they offer a hassle-free professional approach when designing new technological products while still cutting costs at almost half price compared to creating an entirely new team.
Benefits of Working with a Python Development Company
Python is one of the most popular programming languages nowadays. It has a rich set of libraries and frameworks that can make coding more efficient and productive. If you're interested in developing your business software or web application using Python, working with an outsource Python development company may be the best decision for you.
Go now by the link to know all the benefits of outsourcing python development. Here are some benefits of working with a Python development company:
Experts in Python Programming
Python development companies have experts who have extensive knowledge and experience in developing software using Python. They can provide insights on best practices, help optimize your code, and ensure that your project is completed efficiently.
Cost-effective Solutions
Hiring a team of developers can be expensive for some businesses. With a Python development company, you can save money because they already have a team that's ready to start working on your project. Moreover, they already have the necessary tools and infrastructure which means no extra costs need to be incurred.
Efficient Delivery Times
Hiring a developer could waste precious time on pooling resources and getting those resources trained for their job but Python Development Company guarantees swift delivery times since tech expertise would already be present before you hire them.
Expert knowledge of different libraries and frameworks
Python has an enormous variety of libraries as well as frameworks to pick up from, such as Flask or Django while developing applications or projects. Each library has its advantages and disadvantages over the others; python developers will know just which library/framework would deliver optimal results depending on the scale of work or expected complexity.
High-Quality Documentation
Good documentation is important in the manufacture or editing of any software. Professional developers of software development firms can provide detailed documentation at the development stages that provide an easy understanding of the parties, even if there is doubt about the information used throughout the creation.
Conclusion
engaging services from programmers at any Python development firm is one thing anyone could benefit from when looking out to create digital products using python coding languages. They help reduce expenses while delivering optimal optimum productivity making any investment worthwhile in the long run!