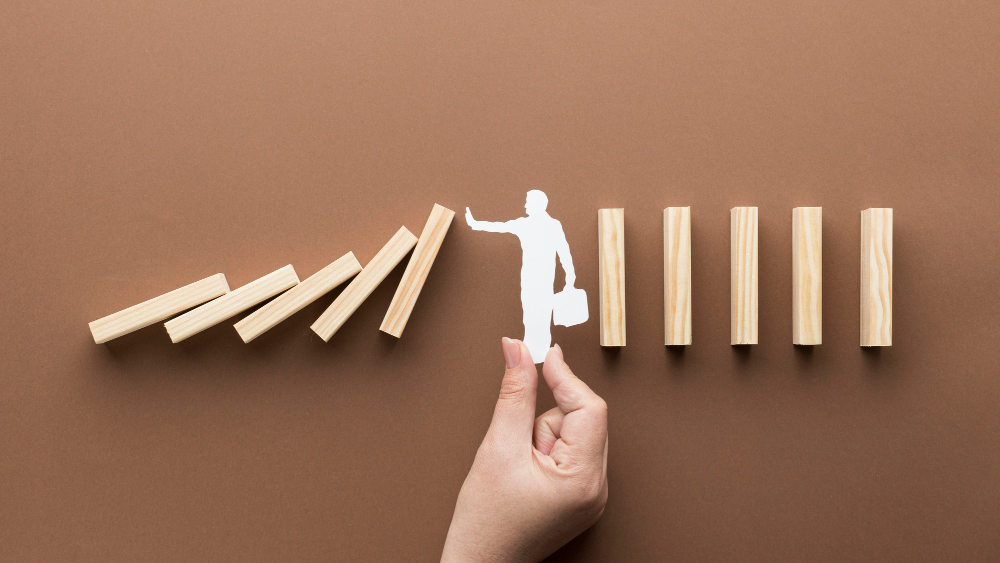 TPRM stands for third-party risk management, and it is the management of possible risks that are posed by third parties that your organization does business with. It is also known as vendor risk management and supplier risk management because those are groups normally classified as third parties. However, any agency or contractor that is not directly employed by your organization is considered a third party.
Why Is Management Important?
In the past, risk management referred to addressing its security or data protection, but it has evolved to include other types of risk. It's important to manage these risks and try to eliminate them when possible because they can affect how consumers view your organization. If a third party you conduct business with has immoral or unsafe practices, the public is going to also look at you in a negative light.
5 Things to Know About TPRM
There are many things to know about TPRM platforms, and outlined below are five things.
1. Common Risks
Many different kinds of risks exist that third parties can pose, but there are four common ones that regularly affect businesses.
Operational: Operational risks are risks resulting in a loss for your organization because of failed internal processes or events within a third party. These events can include natural disasters, and some of the failed internal processes might be poor employee training or old technology. If you are using a third-party service for electronic payments, if their system goes down, so does yours, which results in losses for you.
Cybersecurity: Cybersecurity risk is the potential exposure of data and sensitive information and the results of a cyber attack. While most organizations have robust cybersecurity, third parties may not have the same level and, therefore, can expose some of the confidential information of your organization.
Compliance: Third parties are required by regulatory bodies to follow certain rules and regulations, and they may also be required to follow policies set up by your organization. The consequences of the third-party organization not following these policies and rules can fall to you and your organization as well as the third party.
Reputation: The reputation of your organization is entwined with the reputation of a third party; if the third party is conducting immoral practices or exposing confidential customer information, the disapproving eyes of the public may turn to your organization.
2. Third-party Management Lifecycle
The life cycle of a TPRM program is a series of steps that define the relationship with a third party. Generally, it is broken down into stages. These stages include:
Vendor identification: Identify the vendors the organization is using and build an inventory.
Evaluation & selection: Consider the third parties that you want to use.
Risk assessment: Assess the third parties to see what kind of risks they pose.
Risk mitigation: Calculate the risks to see if any of them can be mitigated.
Contracting and procurement: Draw up a contract that defines the scope of services, clauses regarding termination, as well as clauses for liability.
Reporting and Recordkeeping: Keep records of everything to ensure third parties remain compliant.
Ongoing monitoring: Continuous monitoring of the third party and the risks they may pose in the future.
3. Vendor Risk Assessment
Intense third-party risk assessments, also known as vendor risk assessments, occur during the onboarding process of a new third party. Information about the organization is gathered through questionnaires and interviews, and the information from these assessments helps uncover both weaknesses and potential risks the party may present.
4. Benefits of TPRM Software
There are benefits to utilizing TPRM software for your organization. Ultimately, a well-device TPRM program will add value, and some of the benefits it can bring are:
Improved Customer Trust
Time Saved
Money Saved
Faster On-boarding
Fewer Risks
Easier Audits
5. TPRM Practices
Many practices exist that can help a business improve its TPRM program, but below are a few practices that every organization can apply.
Prioritize Vendors: Not all vendors pose the same risk or are equally important, so it is important for organizations to determine which third parties are the most important. Third parties can be organized into tiers, ranging from low-level risk to high-level risk, and in practice, those on the higher-level risk tier are given the most attention.
Automation: Some processes, like onboarding new vendors or calculating risk, can be automated so that your organization can save time and resources.
Consider All Risks: A significant number of organizations only consider the main risks, like reputational and operational, but TPRM should be broad and consider all risks. These other risks are ethical risks, privacy risks, fourth-party risks, environmental risks, and geographical risks, just to list a few. All of these risks are critical to building a great TPRM program.
With this information about TPRM, your organization will be better prepared to implement TPRM software.