Gears and Gadgets
You need to know about the Top 10 Cool Portable Tech Gadgets in 2021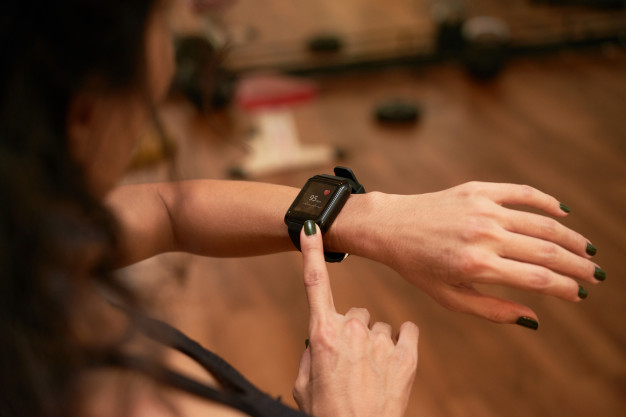 Today, we are introducing 5 new cool and very useful portable tech gadgets that will make you feel probably some new experiences. In this tech generation, we can see daily new innovations. These gadgets are more convenient and less difficult to use. As 2020 was a very awful year and the present time is very crucial for us so we have to use some far better tools to compensate for the loss and to avoid the problems. Gadgets are not only for comfort but also used as fashion and to look cool. Let's discuss some cool portable tech gadgets that we can easily carry ourselves. They can be comfortably moved from one place to another one.
You should know about these 10 Cool Portable tech gadgets in 2021
Vaonis Vespera Lightweight Telescope
This telescope will provide new experiences to all the people who have enthusiasm for astronomy. It contains both the quality of the telescope and camera. With its telescope quality, we can explore the galaxy, space, stars, Moon and with its camera feature, we can share the experience with our friends and familiar ones what we have enjoyed. It's a backpack gadget that is just 15 inches and of 10-pound weight. This easily portable telescope will definitely give you a better astronomical experience.
Portable Air Purifiers
In these polluted surroundings, we all need pure air to breathe that will help us to maintain a healthy body. These purifiers help to remove harmful objects that can harm our lungs, breathing system. They eradicate smoke, dust, dangerous organic compounds, viruses, and some microbes too. Their lightweight makes them easily portable so that we can carry them anywhere like office, hotel, etc. They provide a fresh environment to live in.
Ring Always Home Can Security Drone
A newly designed drone that plays the role of a home security camera. This cam drone replaces all the other cameras that we use to watch the activities. On its active mode, this flies around the home and captures the images. This new security camera is easily portable that can help us to have our eyes outdoors too. We can use it at our workplace, farmhouse, hotel, motel, etc.
One Plus Smart Watch
After a brilliant success in mobile, One Plus is going to deal in smartwatches too. This year one plus is going to launch its smartwatches in April. Its individually hand polished and splendid body makes it unique. It is also known as the world's first cobalt alloy in its middle frame. It contains hard stainless steel and reduces the chances of skin allergic possibilities. Its 5.0 Bluetooth makes its connectivity seamless with 14 days of battery life.
Ember Mug
Now we are discussing a daily routine tech gadget. A gadget that keeps our coffee and other drinking items fresh and keeps them potable. It maintains coffee's temperature and keeps coffee neither too hot nor too cold. It can be connected to the app that helps us to keep its temperature under the thumb. We can adjust the temperature as our requirements. This mug's lightweight makes it easily portable and its leak-proof lid makes it convenient.
Facebook Portal Plus – Smart Video Calling
One of the best technical gadgets of 2021 is the Facebook portal. In the time of the Corona pandemic when we are separated from our loved ones, the Facebook portal can take us closer by its video calling feature on a single go button or on one Alexa command. Portal's high definition camera with 15.6 inches screen provides better video calling experiences than normal video calls or video conferences. The best quality of this gadget the other party does not necessarily need the portal because it connects with Facebook messenger and another chat app, so making calls is easy with any person. In addition to the calling feature, playing songs and videos is also possible.
Google Nest Mini
Google is the leading company that provides Artificial intelligence and voice recognition technology. Google Nest Mini is its masterstroke because it is tiny, cheap and enough empowered to control a smart home on its command. After getting interacted with this device once, you need not repeat or raise your voice to command it. It makes it possible to command even when you are on the other side of the home, you can also operate your fan, lights, music system, TV, automatic gates.
ANKER NEBULA CAPSULE MAX
If we talk about the home theatre projectors, the first thing that comes to our mind is a vast process of installation and too many wires. But we live in the world of science and technology that has taken a vast growth. Anker Nebula Capsule is the new version of a home theatre projector which size is hardly bigger than a cola can with projecting 80 -100 inches, with HD quality. Its 360-degree sound helps you enjoy the minimal whispering voice to an explosive action scene.
SONY SRS-RA5000 360 REALITY AUDIO WI-FI SPEAKER
If you want to have the feeling of the concert at home, you can try the SRS-RA5000. It is a 3D sound dedicated platform. It works with seven separate drivers that disperse the sound in the room and make a stunning musical concert atmosphere. In this pandemic time if you have been long to join a concert and don't have any future plan you can set up this Audi Wi-Fi speaker.
RAVPower FAST WIRELESS CHARGER
In the present time, when the number of smartphones and internet users has grown the long life of the mobile battery is the need of the hour. You have to put your device in the center of this wireless charger. It is quite sleek and compact which makes it convenient to carry with you. Its measures 62mm*1.6mm and keeps your device safe from overcharging and overvoltage problems.
Conclusion
So here we describe 5 Portable cool gadgets that will make your Daily routine very simple and life easier. IF you know more about Cool portable tech gadgets and Tech Accessories in 2021 then continue to follow our blog.