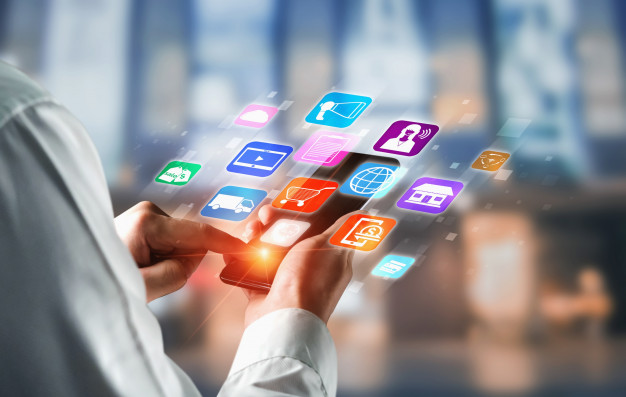 Appvalley is a Seamless, Secure, and Ad-free Third-Party App Store for iOS and Android. If you are a person who loves playing ad-free games or gazing for the latest apps and tweaks that work brilliantly on your new iPhone then the AppValley store would just impress you instantly. AppValley has hit the competitive market of third-party app installers in a bang with its support for Android as well as iOS and bundle of features that too free of cost.
AppValley earns the credit of being one of the most trusted and top iOS app installers developed to offer a plethora of content to match all age groups and likings.
Top Scoring Features of Appvalley Store
AppValley developers have really done a great job on their market research which can be revealed from its amazing features. Like, iOS app-based Apps and games, regional games, the inclusion of tweaks such as screen recorders and games emulators, Stock apps that have been further customized with some more elements. Eg, Appvalley for Spotify++, Appvalley Deezer++ and Appvalley Snapchat++, Apppvalley Minecraft PE, and Appvalley Pokemon Go hack and exclusive Appvalley Cydia Apps which supports almost all iOS versions.
Apps and Games categories-
AppValley store comes incorporated with multiple and most liked categories like games (action, adventure, racing, puzzles, etc.) Entertainment & Media, Fun & Family, Travel, Health, Fitness, Education, Books, and many more. For gaming enthusiasts or developers, the addition of a new and trending VR (Virtual reality) category would be like an added advantage to have an unmatchable experience. The available Apps sorting (Top, Popular, and Recent) makes it easy for the user to get the app of his interest just in few clicks. Further, to add more to the user experience across the globe, AppValley offers changing language interface.
No need to jailbreak/Android rooting –
Appvalley is highly user-friendly and convenient to use, install or download. There is no need for any tedious jailbreaking or Android rooting process neither to void the warranty of your phone, as required while using a third-party app store. Just follow the simple instructions carefully and Appvalley is ready to take you into the world of amazing apps. and your favorite games.
Full Support for all iOS versions-
AppValley runs smoothly on all iOS-versions Like iOS 13, iOS 14, etc, and works amazingly on Apple iPad and iPhone models that too without jailbreak. Following are the steps to install AppValley on iOS or Android.
How to Install Appvalley on iOS and Android
One needs to open the Safari browser on your iPhone or iPad.
Then open the App valley page. There you would see a profile button in order to get it to download to your device.
Once the app page opens and then tap on Install.
Once, the AppValley Profile gets downloaded onto your device you can start using it by clicking on the AppValley icon that shows up on your home page.
Is AppValley Safe and Secure to use?
There is always a rising concern and a question mark over the safety while using 3rd party app store as there may be chances that they may not implement strict development protocol or vet applications needed for the safety of data and applications. When it comes to safety and reliability, AppValley earns full marks as it is 100% Safe through its consistent supervision and up-gradation. One need not worry about anything while downloading any app or tweak from the AppValley AppStore. The developers have spared ample time in the development stage to confirm for bug-free or having any security issue.
While using Appvalley root of the device and user registration are not needed so one can be sure of no hacking of personal data. The team constantly monitors the app for problems or any safety issues. Moreover, the backend team of AppValley store is well trained to fix any problem within no time to ensure a mind-blowing experience for its users. Regular local testing is carried out so that everything runs securely and without any glitches.
The best part is AppValley app developers never miss updates and the user would find regular inclusion of unique and safe content without bothering about any spyware, malware, viruses, or something else that can play with the security of the device. The AppValley app builds its individual memory space so it does not clash its usage with other iOS apps and games.
AppValley works on the latest iOS firmware to ensure there is no intrusion with the security features offered by Apple.
Deleting or uninstalling AppValley is also just a matter of few seconds. Simply long press the AppleValley icon on the home screen and then click on the cross mark to remove from the device. One can also remove through the setting options of the respective device.
Conclusion-
AppValley is no doubt a brilliant addition in the demanding market of app installers developed to work impeccably and securely – on all iOS devices and versions. Its high-end features coupled with a smart eye on safety concerns, user-friendly navigation, the inclusion of 3rd-party apps, games, and tweaks really make it hit among the gang of installers. The best part is that all these goodies with AppValley come without any cost to the user. But it is always important and advisable to use third-party app stores with caution in order to enjoy the full advantage of the incorporated free applications.