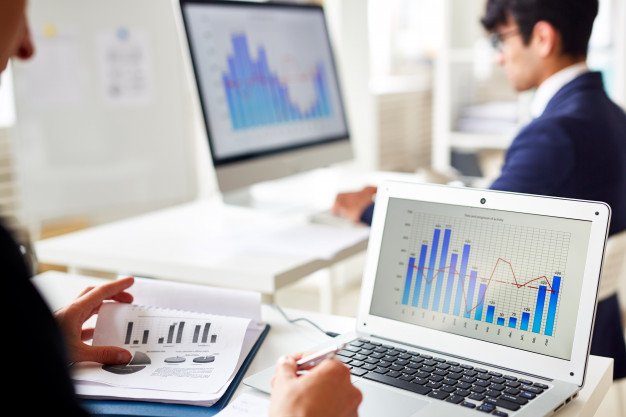 Trading in stocks or crypto is one of the best ways to make money. However, the process of making money is not that easy you have to wait a couple of months or years. Plus you have to do proper research before investing.
However, when it comes to investing in stocks or cryptos there are not so many options are available. Like you can find separate platforms for trading in crypto or stock. But there are not so many platforms are available that lets you invest in two of these under a single platform. 
In case if you are looking for one of such platforms, then there is this platform called Data Trading. Now the question is what is data trading and how it can help you out?
Well, let us explain the whole thing to you. So let's just head into the topic without wasting much of the time:
What is Data Trading?
Well, Data Trading is an innovative Artificial Intelligence-based platform that lets you do smart trading. As you are already aware of the fact that Machine learning is a cutting-edge technology that is widely popular in the field of institutional investors around the world. And Data Trading uses it to make advanced trading available for retail traders.
Furthermore, Data Trading can recognize your investments and guide you about if you sell, purchase or hold stock or crypto. With its AI capabilities, it makes predictions and helps you to invest in a better way. 
However, as of now, DataTrading is only focusing on the long-term strategy. But they are said to implement a mixed strategy in the near future to make your trading experience even better. 
So that was a quick introduction to Data Trading. Now the question is how to start using the platform? Well, to begin using Data Trading, these are the steps that you have to follow:
How to use Data Trading? 
Step 1: First of all you have to go to the Data Trading website.
Step 2: After that, you have to create an account and confirm it through your email. That's it, and now you are all set to use the platform.
Step 3: Now once you are on the Data Trading display there are two options that you will get to see. One is the Crypto Market, and the other one is the Stock Market which is currently in Beta. Also, start trading in crypto is easy, but if you are planning to invest in stocks. Then you have to get yourself additional approval. 
Step 4: Also to start trading, you have to create a set. Now to create a set, there are four steps that you have to follow. First of all, you have to buy tokens from a cryptocurrency exchange platform. Then you have to select a Set and transfers tokens to the Data Trading account. In the end, simply activate the set, and you are good to go.
Step 5: Also to add the money you have to DTT coins at first and then add them to your account using the payment address or QR code. 
So these are the steps that you have to follow to start using the platform.  Now to make you understand in a better way, let's talk about some of the top features that Data Trading is offering. 
Top Features of Data Trading:
AI-based screener
Data Trading comes with the AI-based screener feature. As a result, the AI Screener will be able to find the best entry points among all the available pairs on the platform. As of now, the platform has more than 170 crypto pairs, and they are going to add more pairs in the near future. 
Trade adviser
The second based feature of Data Trading is the Trade Advisor. This feature comes in handy in such scenarios when as a trader you do not have any trading strategy. In such cases the DataTrading Adviser will help you to go through all stages of a successful deal: from buy to hold and sell. 
Hourly signals
It will also offer you an hourly signal so you will never miss a single update. Moreover, all the signals for every trading pair on Data trading get up an update each hour 24/7. 
Binance support
Data Trading is also offering all trading pairs to USDT (19 pairs) and to BTC (170+ pairs) from Binance. Apart from Binance other exchanges are also on their way to join the platform. 
So these are some of the top features of the platform. Now let's talk about Pricing.
Data Trading Pricing:
Data Trading comes with effective pricing along with a free plan. They have four different plans. These plans are the Free, Trial, 1 set, and 5 sets.
The free plan offers you unlimited access and 10+ pairs.
The trail plan offers full access and 170+ pairs. It will cost you 0.1$ for two days. 
The 1 set plan comes with 18 pairs and offers you full access. This plan is priced at 50$ per month. The 5 Set plan has a price tag of 30$ per set and per month. With this plan, you will get full access and 28 pairs. These pairs are set for BTC or Bitcoin. 
Also, the best part is that if you go with the free plan, you will get 10 pairs and test out the platform. And see if it is working for you or not. 
Wrapping Up:
So that was all for the Data Trading. Now it's your call to go ahead and check out the platform. However, if you have any doubts regarding the platform or not sure what exactly it is. Then you can check out their F&Q page which has all the answers and guidance. Plus do not forget to have a quick look at the terms and conditions page as well.
Anyway, if you have any more questions to ask, then feel free to comment below. And we will surely help you out.