Reviews
Xiaomi Mi Note 10 review, Features, and Specifications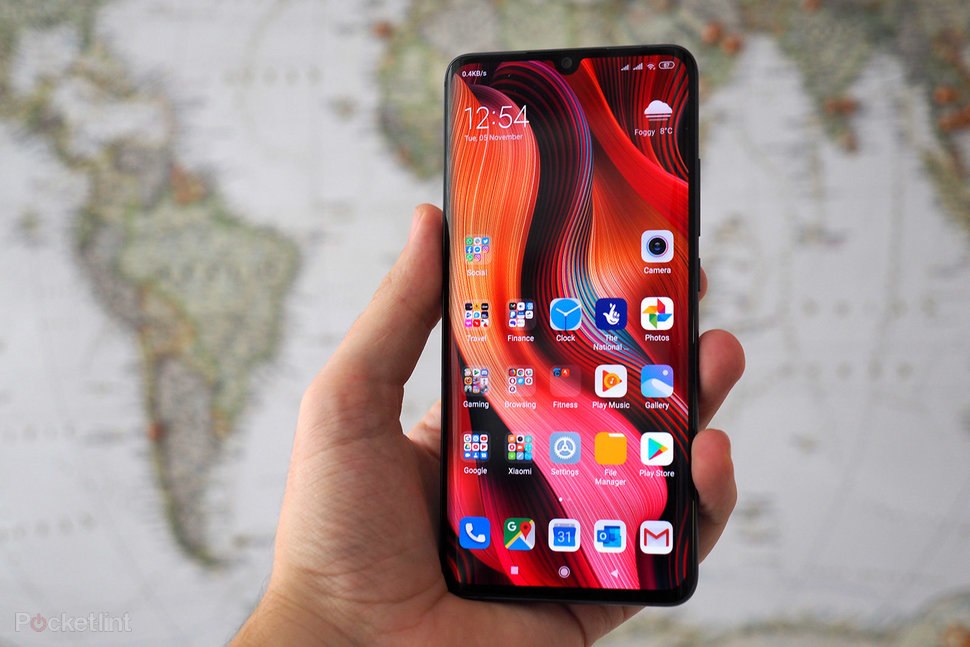 The Xiaomi Mi Note range came out in 2017 and in late 2019, Xiaomi has launched the all-new Mi Note 10. It is not like any other affordable device but is placed highly on its price – thanks to the premium features it packs. The Mi Note 10 is Xiaomi's version of the OnePlus 7 Pro, which comes with a 6.47-inch AMOLED display, a 108MP main camera sensor, Snapdragon 730G, and packs a 5,260mAh battery. With this pack of features in it, is it a worthy premium mid-range device?
Let's check out in the Xiaomi Mi Note 10 review below:

Design and display
The Xiaomi Mi Note 10 looks like the Huawei P30 Pro. It is a very similar design having a big screen with curved edges, a small 'tear-drop' notch, and a camera array at the top-left on the rear panel. It is not a huge device but is thick and a little heavy too. It is because of the huge chunk of battery, I guess. The device although it feels big in hand it is still a one-handed device. Xiaomi Mi Note 10 comes in three color variants – Aurora Green, Glacier White, and Midnight Black. 
On the right, you get to see the volume rocker and power button while the left side is kept blank. On the bottom, there is a USB-C port and a 3.5mm headphone jack, which isn't very common in premium devices these days.
Coming to the display, Xiaomi Note 10 packs a 6.47-inch AMOLED display and is crowned with a "teardrop" notch. This AMOLED panel brings out the images with great contrast, vibrant colors and highly detailed. The screen has got curved edges as you saw in Huawei P30 Pro and Samsung Galaxy S10. The bezels are fairly noticeable and the curve on the sides makes the phone feel comfortable to hold.

Performance
Under the hood, the Xiaomi Mi Note 10 has a Snapdragon 730 G which is coupled with 6GB of RAM. The brand has not gone with Snapdragon 845 or 855 chipsets which are mostly seen in premium devices nowadays. So, the company has gone with the mid-range chipset. That said, the device works fine and smooth. You can throw anything at this device and it can handle it with ease. The Xiaomi Mi Note 10 runs Android 9 Pie overlapped with Xiaomi's own MIUI 10. The biggest problem lies in the sheer amount of bloatware you get to see in the device and we hate it. Although, the interface is smooth bloatware will disappoint users.

Camera
The Xiaomi Mi Note 10 is going to be known for its 108MP main sensor which is a standout. Talking about the cameras, there are five sensors packed on the rear panel including the main 108MP main sensor, a 12MP telephoto lens with 2x zoom for portraits, a second telephoto lens with a 5MP sensor with 5x optical zoom, an ultra-wide lens with a 20MP sensor, and a 2MP macro camera sensor too. For selfies, there is a 32MP camera on the front. Instead of a single 32MP selfie camera, Xiaomi's 4-in-1 Super Pixel tech captures a photo with an 8MP selfie. The main camera takes some stunning pics, with sharp images, and well-detailed ones too. The camera lacks behind a bit because this mid-range processor couldn't process the images – just a processor thingies. Coming to the selfies, they come out great and you will love sharing them on social media.
Battery life
The Xiaomi Mi Note 10 packs a 5,260mAh battery, which is a great package. It can easily give more than one day of battery usage to you if you are a casual user. The Mi Note 10 supports 30W fast charging and comes with a 30W charger. The Mi Note 10 takes the same amount of time to charge from zero to hundred as any other flagship phone.
Conclusion
The Xiaomi Mi Note 10 comes with some great features but this doesn't mean it is a perfect device. This piece is a premium device with a stylish design, a great camera, and a huge battery life. The device can be sluggish at times as it packs the weak chipset. Unlike other premium smartphones, this one falls in the affordable range. The biggest pro of this device is its 108MP camera and it will give you stunning time to you. That being said, it doesn't mean it is a bad device. It is a great device. So, you can give a look at it, if you are low on a premium budget.