Reviews
Best 5 Finance and Budgeting Apps in 2019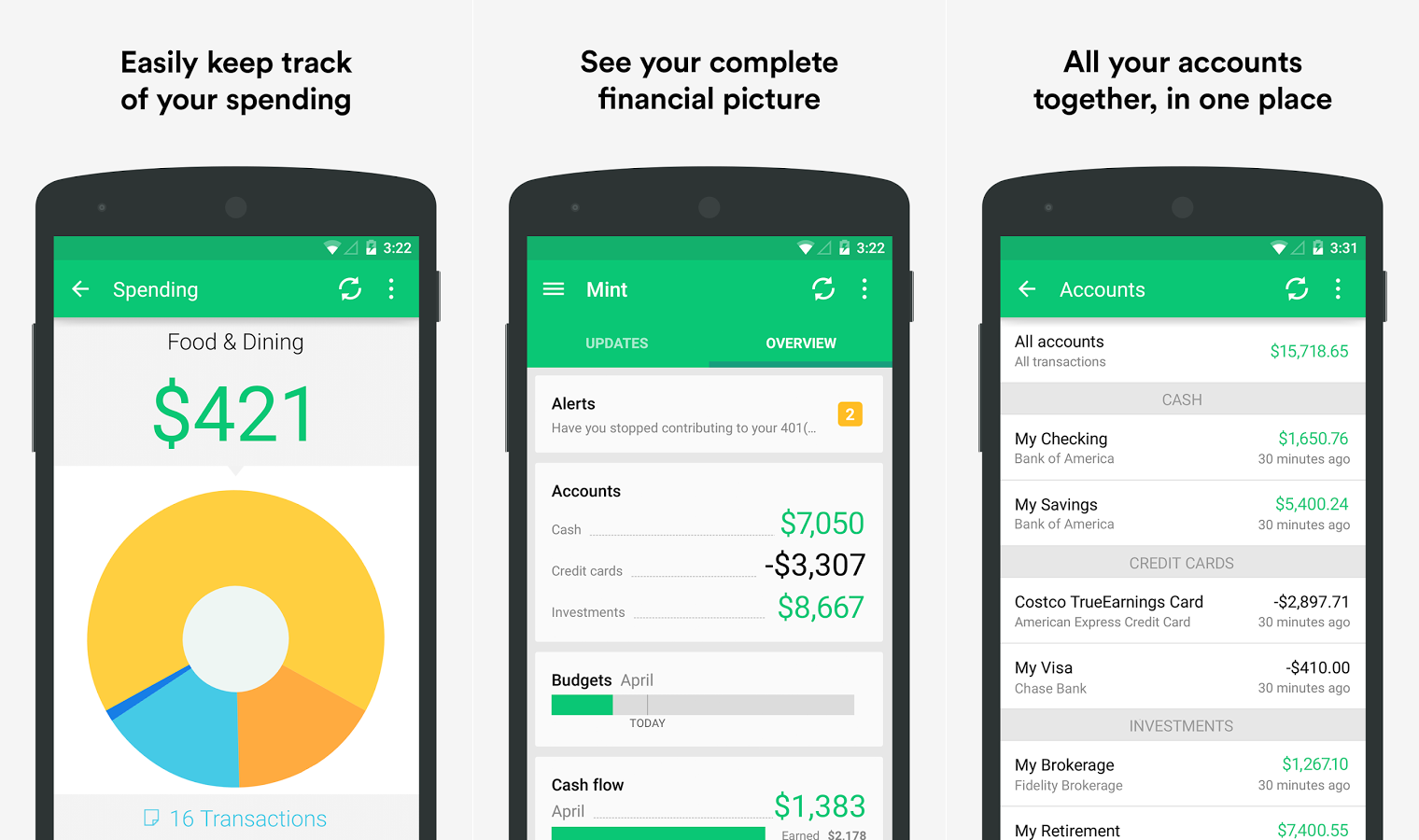 Managing money is not an easier task as it requires preparing proper budgets, making a list of expenses, savings, investments, and so on. However, the present digital world allows people to handle all works much effectively through various applications. There is no exception when it comes to financing apps. As people spend money on different things, there are a variety of apps that serve a specific purpose.
Top 5 Apps for Money, Budgeting and Personal Finance on Apple iOS Store and Google Play store are here
Mint App: Personal Finance and money
Mint App is an overall app that ranks on the top of finance apps for its functionality of providing a complete financial picture. It serves as an all-in-one resource for budget creation, expenditure tracking, and many more. Users can link the credit and debit cards to the account and it is much helpful as it categorizes different transactions and gives a picture of how a person spends. Mint App for finance is ideal for all people and offers users different options like creating budgets, scheduling payments, tracking investment, and email reminders for bill payments. The interesting feature of the app is access to real-time credit scores.
You Need A Budget App (YNAB) For Paying Off Debts
You Need A Budget (YNAB) is an exceptional app as it works on the idea that says that every dollar of a person has a role in the budget which could be for personal expenses, debt payments, or any investment.  It is of great guidance to users as it doesn't allow the user to create the budget. YNAB App motivates people to have a budget balance and live within the income they make. The highlighting aspect is the setting up of budgets even for occasions and is apt for people who struggle to handle their income and budgets.
Personal Capital App For Wealth Management
Personal Capital is a very useful app for people to have proper management of assets and investments in addition to their day-to-day expenses. The amazing option of the Personal Capital app is that it offers account holders the option to get connected with registered financial advisors who are experts in rendering valuable advice that is goal-centric.
Prism App For Bill Payments
Prism is an ideal app for paying bills as the app tracks bills of the users send reminders. People can include their bills in the Prism app and there is no need to log in to all accounts for bill payments.
Spendee App For Shared Expenses
Spendee app provides users with the option to manage shared expenses by creating hared wallets with family members and friends. There are many special features that help people to stay on budget by tracking all expenses. Spendee app is the best app for Budgeting and as a money tracker application.
Finance apps are handy for use and available for access by different means. It is indeed a great gift of technology for people to lead a financially balanced life.