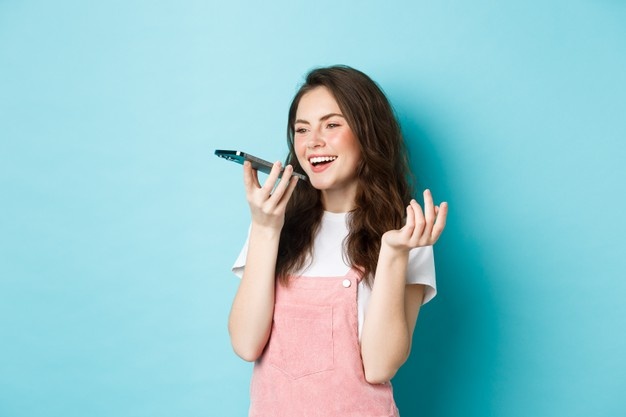 With more and more people accessing the SEO world every day, updates and newer technologies are also coming up. One such relatively new technology in SEO is voice search. Voice Search Optimization is very similar to text searches. Instead of typing out keywords to find results, all you have to do is speak to your voice search assistant who will find the result for you.
So, What is Voice Search?
Voice Search is a function that allows the user to browse through the internet by verbal commands rather than typing. A very good example of voice search in SEO is Google Voice Search. Have you noticed the small microphone on the Google home page? If you click on that, your voice search assistant will appear.
What is Voice Search Optimization?
Voice search optimization is the process by which your pages are optimized to appear in voice searches. Optimizing for voice search will allow people visiting your site or page to conduct verbal searches. With voice search optimization a voice search device reads out aloud the contents of the page.
How does Voice Search Work in SEO?
Voice search is simple and easy to use. There are 3 primary steps how voice search works:
Step 1 – User summons the voice search assistant/device; "Ok Google", "Alexa", "Siri"
Step 2 – the voice search assistant appears and the user asks their questions
Step 3 – the assistant searched viable results from the web and reads them out loud to the user.
Google Assistant and Alexa work in a similar way. Siri however, is more advanced. It informs the user aloud that these are the specific results it has found that fit the query and the user checks the result as per their convenience.
Why should You Invest in Voice Search Optimization Strategy?
Voice Search Optimization is very crucial for the growth of your business. Every day more and more people are using voice search options over browser searches. With the pace it is growing now, it is safe to say that voice search optimization will be a leading strategy in the future. As per studies, more than 55% of people use voice search to find a local business. Think for yourself, would it be more convenient for you to type "what are the best restaurants near me" or say it?
Take a look at the following stats to know why voice search optimization is important:
Voice Search boosts business sales by $2 billion
Voice searches increases sales. People find these devices very efficient to make their purchases and find businesses. Optimizing for voice search will help you increase your revenue. By investing in voice search optimization, you will be able to discover more leads.
In 2020, voice search accounted for 50% of all searches
Voice search has gained a lot of popularity as a medium for getting information. With more and more people getting voice search devices like Alexa or Google Assistant, more voice search queries are being operated. Voice Search optimization will help you reach these people and increase your traffic.
Every month records more than 1 Billion voice searches
People prefer to use voice search for getting informative resources, details about products, and a lot of other functions. With over 1 billion voice searches occurring every month, it is essential as a business owner to optimize your websites for voice searches so that more and more people can find your services every day.
Future growth
Brands that have adapted to voice search have the potential to grow their digital commerce revenue by 35%. It holds the great capability to boost your revenue and allow future growth.
These were some of the necessary points stating why you should invest in Voice Search Optimization.
Effects of Voice Search in SEO?
Voice search is constantly advancing our approach towards technology and making the internet a user-friendly place.
These are some significant effects of voice search in SEO:
Easier language
With highly advanced and reliable voice search devices, voice recognition technology is well adapting to the normal language we use. Users get the facility to give commands in the same way they speak to humans. With highly user-friendly language, people are finding it easier to approach modern technology.
Keywords
Browser searches prefer shot keywords while in the case of voice search optimization, long-tail keywords are given more significance. Spoken language usually isn't as crisp and to the point as the written words, so queries are becoming longer than the three or four keyword searches. SEO strategists advise that with the development of voice searches, companies will have to use conversation-based keywords rather than concise ones. The higher the probability of making conversation, the better will be the results.
Question Words
Voice searches include question words like who, which, when, where, and how, which are usually not used in written searches. Marketers aim to deliver the content as accurate and relevant answers to voice search queries. They distinguish between simple questions and the ones that require more detailed and elaborated answers.
Semantic search
As opposed to literal searches that look for exact matches of keywords, semantic searches aim to find what the users really intended within the context of the terms they used. This understanding can be enhanced by gaining insight into the user through their search history, the location of the user, global search history, and keyword spelling variations.
Search Engine Result Pages
Voice Search Optimization has increased positioning in SERPs by 75%.
"Near me"
Voice technology has greatly increased the use of local searches. Consumers are more likely to use voice search technology for local queries. Several types of research studied over the last few years show that 58% of users discover local businesses by using voice search, and 46% of them use voice technology to find information on local businesses regularly. Voice search technology has given a kick start to "near me" queries.
These were some of the major impacts of Voice Search Optimization.
How to Optimize your Website for Voice Search in SEO?
Here are some ways to optimize voice search in SEO
Fast the loading speed of the web page
The speed of the loading of the web page is one of the most important in SEO ranking metrics. With faster loading time with a high number of digital content like voice, videos, and images, your SEO ranking will be benefitted.
Websites with simple, easily digestible content have better ranks on the first pages of SERPs. Even Google favors web pages that have high loading speed.
Use long-tail SEO keywords
Even though long-tail keywords are not popular for browser searches, it is the best choice when you optimize your website for voice searches.
There are two factors why it is so useful. Firstly, people give longer voice search commands. Secondly, voice search assistants are built to deliver solutions in the form of answers to specific queries.
As a result, the long-tail SEO keywords help to optimize featured snippets. If you are well equipped with long-tails keywords, you'll undoubtedly earn a position on the first SERP page.
Answer your audience's questions.
Voice Searches are mostly in the form of questions. When people ask questions to smart devices like Alexa or Google Assistant, they are all in the form of questions. For example, "How to make restaurant-style chicken at home"? The content you create should be directly relevant and appropriate for the user's queries.
Content should be in easy language
Make sure that the content you create is easy-to-read, voice search-friendly, and conversational. It is difficult to understand hard vocabulary when someone is reading it out. You have to ensure that your content is understood by a 9-year-old as well as a 60-year-old.
Focus more on Local content
Voice Searches greatly emphasize local content. By creating locally relevant content that looks after the local needs of your people will benefit you in improving your SEO for voice search. Your business doesn't necessarily have to be local for you to develop local content.
You can discover tons of local content to bring more traffic to your business irrespective of your location.
Customer experience
Unlike SERPs, voice searches find solutions to the customer's queries from websites. To have the voice assistant access your information quickly, your site has to be mobile-friendly, secure, and fast.
Understanding voice search algorithms
Studies show that almost 40.7% of all Google voice answers are gathered from Google Featured Snippet. Often referred to as quick answers, these are summaries from related high-quality websites including a link that leads to the original source of information.
You have to provide concise, easy-to-understand answers to have your website featured.
Do not ignore regular SEO metrics
Improving your regular SEO will also help you improve voice search. Voice search will have better results on websites with high social engagement and good quality content. Therefore, don't forget about your regular SEO while developing Voice search.
Conclusion
Voice search optimization for your website is a must in today's world. Optimizing your web pages will enhance your chances of developing a better quality, more successful business. Voice search is a relatively new form of technology and is constantly advancing even more. It is better if you adapt to it sooner than later!