News
Top 10 Master Technology Trends for 2021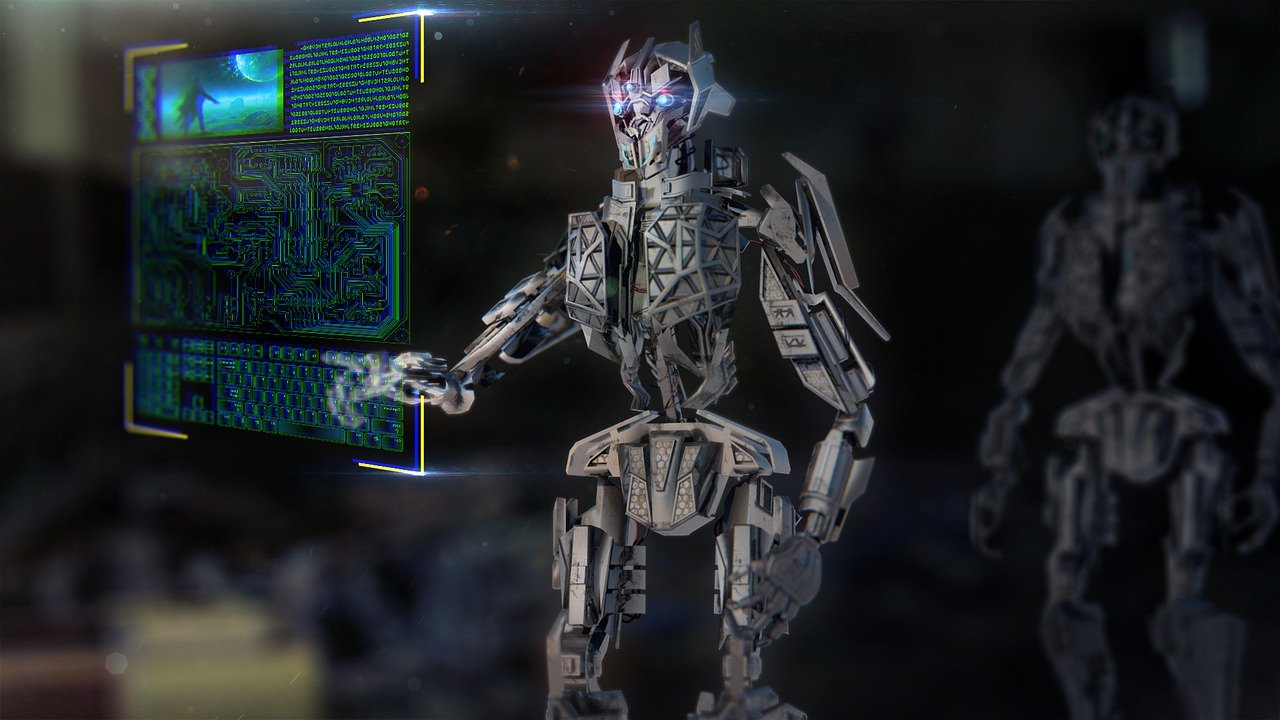 In the last few years, technology took an outstanding growth. The human being is moving towards digitalization. Each sector needs to be digitalized nowadays to compete with another one. From providing online education platforms to distributing vaccines, medicines widely and to buying and selling products at one place, etc. Technology has played a vital role in this century and going to be more clear in the future.  After the covid-19 pandemic, it has become a special need to focus on technology tactics. Technology has changed the way we live our lives and in the future, it will be the same way. Today we are discussing some tech trends which are going to change the traditional way that we are living.
Top Emerging Technology Trends in 2021
Cybersecurity
Cybercrime is one of the serious crimes of the current time. Each country and each sector of society is affected by this crime.  Like the way we are leading technology, we have to monitor the transactions, process, system, etc beyond the traditional way. Organizations take cybersecurity as a serious concern. On this technical platform, many activities are out of traditional security perimeters.
Internet of Behaviour (IOB)
In this technology world, there is a big number of data. Data that are used in daily routine activities. Due to a lot of data, there is a need for an IOB that will monitor the daily data and will help to stay away from unwanted data.  IOB helps to gather the required data from different fields such as from customers, producers, governments, etc. IOB also helps to keep the data filtering. The lesser important data are removed from the collected data.  So there is a special need for IOB to keep only required data.
Artificial Intelligence (AI)
Artificial Intelligence has been a buzz since the last decade but it is still a tech trend in the year 2021. AI is known for its mastery in smartphone personal assistants, navigation, pictures, and audio recognition, etc. Artificial Intelligent is also used in analyzing customers' behavior, users' activities so as to make it easier for organizations. Mainly Artificial Intelligence is known for its analysis and to determine users' behavior. AI market has grown to $57 billion in 2021 and it is one of the highest salary paying jobs. In this field normally a person is paid $1,25,000  to $1,45,000 per year ( AI architect)
Robotic Process  Automation ( RPA)
RPA is another technology trend that is making jobs automatic. Robotic Process Automation is a process that is used to interpreting organizations' operations such as data entry, daily transactions, replying to emails, etc. Robotics is moving forward to eliminating jobs for millions because it replaces many people. It performs equally to a number of people. RPA is a curse as well as a boon. It makes organizations faster, better but also snatching the jobs and making a lot of people jobless. RPA offers new possibilities of jobs too. There are a number of career opportunities such as developer, project manager, business analyst, etc. It is also a high-paid job as well as Artificial Intelligence.
Virtual Reality and Augmented Reality
In the list of technology trends, the next one is VR and AR.  Virtual Reality (VR) takes the user to another environment and whereas the Augmented Reality enhances that environment. There are a number of VRs such as HTC Vive, oculus rift, or Google cardboard.  These VRs can easily transport a user to another imagined world.  Whereas AR can be viewed on a smartphone or on a camera. Primarily these technologies were used in games but now they are used in training, marketing, entertainment, education.   
Quantum Computing
The next technology trend is remarkable, it is quantum computing.  Quantum Computing is the use of quantum phenomena such as superposition and entanglement to doing computation.  It is believed that Quantum Computing is able to solve computation problems like integer factorization effectively better than a classical computer. This technology is able to perform queries, monitor, analyze data regardless of its source. It is found that this technology is involved in making coronavirus vaccine and preventing coronavirus disease. It is projected that its global revenue is going to surpass $2.5 billion by the year 2029.
Blockchain
Blockchain technology is a structure that stores transactional records and such records are authorized by the digital signature of the owner.  In this technology, data are highly secured because this process authenticates the ledger and protects it from outside threats. In some institutions keeping records safe is too expensive and a concerning point. Blockchain makes it easier for those institutions and saves time and money for them.
5G Technology
During the last two decades, cellular communication technology is growing rapidly. From the 2G Global system for mobile (GSM) to 4G Long Term Evolution – Advanced (LTE-A) the technology took a sudden change. In 2G the speed of the network range from 64 kbps and in 3G technology that sped up and reached up to 2 Mbps and finally in 4G technology it reached up to 50-100 Mbps.  But in 5G technology, not only the speed but also connectivity, reliability, scalability, and energy-efficient technology will be required. This technology will definitely change the internet revolution. It will affect our daily life and help us to adapt ourselves to new tech trends.
Anywhere Operations
This term is compulsory for all the entities who are dealing with a large or vast range of customers. After the covid-19 pandemic, this technology is in need for almost every sector. This operating model helps organizations to reach their customer, to deliver them their services anywhere they want to. The theme of this technology to make buyers and sellers socially remote. A business operator can operate his business from one place to another place.
Edge Computing
The next technology trend that we are going to discuss is Edge Computing. Cloud Computing is still growing as a lot of businesses are migrating towards cloud computing but there is another one that will help to remove the obstacles in cloud computing. Because it is assumed that there will be shortcomings in cloud computing due to increasing the number of data.  Edge computing is designed to solve those problems faced by cloud computing. In the upcoming years, it is estimated the market of this edge computing will take a high growth. It is expected that the market of edge computing will be $6.70 billion approx.